PHOTO FLASH: In Rehearsal with Found111's FOOL FOR LOVE, Featuring RIPPER STREET Co-Stars
Following the critically acclaimed smash hit productions of "The Dazzle", "Bug" and "Unfaithful", Emily Dobbs Productions is excited to present Fool for Love, the thrilling final show at Found111, "London's most fashionable pop-up theatre" - Fiona Mountford, Evening Standard.
Passionate and explosive, "Fool For Love" by multi award-winning playwright, Sam Shepard, stars New Jersey-born Adam Rothenberg, making his eagerly awaited London stage debut, and Olivier award-nominated Lydia Wilson. They previously starred together as lovers in BBC1's hit detective series, "Ripper Street". Adam has starred in all five series of "Ripper Street" as former US Army surgeon and Pinkerton agent Capt Homer Jackson. He also played Stanley Kowalski opposite Patricia Clarkson in the Kennedy Centre's A Streetcar Named Desire. Lydia was nominated for the Best Supporting Actress Olivier as Kate Middleton in Rupert Goold's "King Charles III" at the Almeida, West End and on Broadway to rave reviews. She was Cate in the Olivier-nominated Blasted and Kalara in this year's Star Trek movie, "Star Trek Beyond".
Confined to a run-down motel room Eddie and May spit truth and lies at each other as they fight for a love that they can't live with, or without. Past, present and reality collide in this searingly funny, dark portrayal of love, loss and identity set against the stark backdrop of the Mojave Desert.
Adam said: "I'm thrilled to have been invited to London to be a part of such a wonderful play. Its a dream part. It's going to be doubly exciting to play opposite Lydia Wilson again. We had such a great time on Ripper Street together and I look forward to getting to do this part opposite her."
Lydia said: "I'm so excited to work on this iconic play at Found111 - I remember as a teenager running around the old St Martin's School of Art building. And I'm delighted to be working again with the immensely talented Adam Rothenberg. The entire cast of Ripper Street were very close, it was a uniquely happy job with real respect and friendship amongst the cast."
Director Simon Evans ("The Dazzle", "Bug") triumphantly returns to Found111 to direct the production. He said: "I can't wait to return to direct Found111's swan-song show, "Fool For Love". Ever since walking up those stairs and into that space on behalf of the Collyer brothers (for "The Dazzle"), I've adored its unique capacity to pull an audience into a story; not to mention the extraordinary artists I've been able to work with. Sam Shepard's blisteringly good play completes the triptych perfectly: pulling out audience again into the wilder corners of America and confronting them with one final set of fascinating, eccentric and damaged characters bound together by their attempts to understand their place in the world. Outsiders who seal themselves away have always found a good home at Found111. I'll be sad to see it go, but am thrilled we get to see it out in style."
The cast also includes Joe McGann and Luke Neal.
Fool For Love will play a 8-week season from Wednesday 26 October - Saturday 17 December.
Press night: Monday 31 October at 7.30pm.
Adam Rothenberg
Adam Rothenberg is best known for his role of Captain Homer Jackson on the critically acclaimed BBC1 series, Ripper Street. His other TV
credits include House, Hack, The Jury, NY-70, Conviction, and NBC's Law & Order. Adam's film credits include CALLIE KHOURI's Mad Money and Tennessee produced by Lee Daniels. His New York theatre credits include The Layover (Second Stage Theatre), The Retributionists
(Playwrights Horizons), The Wooden Breeks (MCC), Danny and the Deep Blue Sea (Second Stage), and Birdy (The Women's Project). He starred as Stanley Kowalski opposite Patricia Clarkson in A Streetcar Named Desire at the Kennedy Center, and has been an active member at the Williamstown Theatre Festival, starring in A Doll's House, Lady Windermere's Fan, and Mother of Invention.
Lydia Wilson
Lydia recently finished filming the final season of Ripper Street as series regular Mimi Morton. She was most recently seen as Kalara in StarTrek Beyond. She was nominated for the Best Supporting Actress Olivier Award as
Kate Middleton
in King Charles III (Almeida, West End,
Broadway). She was Cate in
Sarah Kane
's Olivier-nominated Blasted (Lyric Theatre), Jessica in Hysteria (Hampstead Theatre), Phoebe in The Heretic and Jessica in The Acid Test (both
Royal Court Theatre
), Desiree in Pains of Youth (National Theatre). Lydia starred on TV in The
Making of A Lady (ITV) and South Riding (BBC). She can also be seen in
Richard Curtis
's film About Time and
Mark Romanek
's Never Let Me Go. She will be seen next in Ate de Jong and Emily Harris's independent feature Love is Thicker Than Water opposite
Johnny Flynn
.
Simon Evans
(Director)
Simon Evans
was universally acclaimed for his production of The Dazzle, starring
An
Drew Scott
,
David Dawson
and
Joanna Vanderham
, which launched Found 111, produced by the
Michael Grandage
Company and Emily Dobbs Productions. Simon was Resident Assistant Director at the
Donmar Warehouse
(working with
Michael Grandage
,
Jamie Lloyd
,
Rob Ashford
and
Bijan Sheibani
), Staff Director at the National Theatre, Performance Director for Secret/Future Cinema, Creative Associate at the
Bush Theatre
and Artistic Director of Black and White Rainbow. He is Artistic Director of Myriad & Co. For theatre his work includes Silence of the Sea (Donmar Trafalgar), Almost, Maine (Park Theatre) Hannah (Unicorn Theatre), Shawshank Redemption, The
Laura Ma
rling Project, Ghostbusters and Project Rumpus (Secret Cinema), Thom Pain (based on nothing) (Print Room), The Provoked Wife, A Midsummer Night's Dream (Go People), The Rubber Room (The Old Vic), The Separation, Something Perfect, Disappear, Devolution (Theatre503), Madness in Valencia (Trafalgar Studios). "
Simon Evans
directs with a pitch-perfect blend of tragi-comic rigour and piercing tenderness"
The Daily Telegraph on The Dazzle
Sam Shepard
(Author)
Sam Shepard
, is an American playwright, actor, author, screenwriter, and director, whose body of work spans over half a century. Shepard ranks as one of America's most celebrated dramatists. He has written nearly 50 plays and has seen his work produced in venues ranging from
Greenwich Village coffee shops to regional professional and community theatres, from college campuses to Broadway and the West End.
Outside of his stage work, he has achieved fame as an actor, writer, and director in the film industry. With a career that now spans nearly 40 years, Shepard has gained the critical regard, media attention, and iconic status enjoyed by only a rare few in American theatre. Throughout his career, Shepard has amassed numerous grants, prizes, fellowships, and awards, including the Cannes Palme d'Or and the Pulitzer Prize.
Fool for Love earned him his 11th OBIE award for Best Play and his first for Best Direction. Emily Dobbs Productions (Producer)
Emily Dobbs Productions (EDP) is an independent theatre company, creating fresh, fearless work. The company have a diverse artistic policy that includes new writing, original adaptations, revivals and re-imaginings of classic texts. EDP collaborate with the most exciting new talent working in the UK and internationally, and with established creatives to create high quality, exiting and accessible work. Theatre includes: The Dazzle, Bug, Unfaithful (Found111), The Father (Trafalgar Studios), Orson's Shadow, Three Sisters, The Love Girl And The Innocent, The Seagull, The Only True History Of Lizzie Finn, Antigone, The Hostage (Southwark Playhouse); Cornelius (New York transfer to 59E59 Theater); A Midsummer Night's Dream, As You Like It, Gotcha, Stars In The Morning Skies (
Riverside Studios
); Dusa Fish Stas & Vi, Love On The Dole, Ours (Finborough); Can't Stand Up For Falling Down (Arcola). Touring productions include: Dusa Fish Stas & Vi, A Midsummer Night's Dream, As You Like It.
@EmilyDobbsProd Found111 is a pop-up venue at ?111 Charing Cross Road, the original site of the Central St Martins School of Art. Fordecades the site has been a hub of creativity and the springboard for some of the most seminal artists of our contemporary cultural landscape. Run by Emily Dobbs, Found111 is a space for exciting theatre in a unique site specific environment in the heart of Soho.
www.found111.co.uk
@found111ldn
www.facebook.com/FOUND111LDN/
www.instagram.com/Found111ldn/
Transport & Parking Tubes: Tottenham Court Road,
Piccadilly Circus,
Holborn, and Oxford Circus Buses: Destination Tottenham Court Road -24, 29, 176 Parking: Masterpark


Adam Rothenberg, Luke Neal, director Simon Evans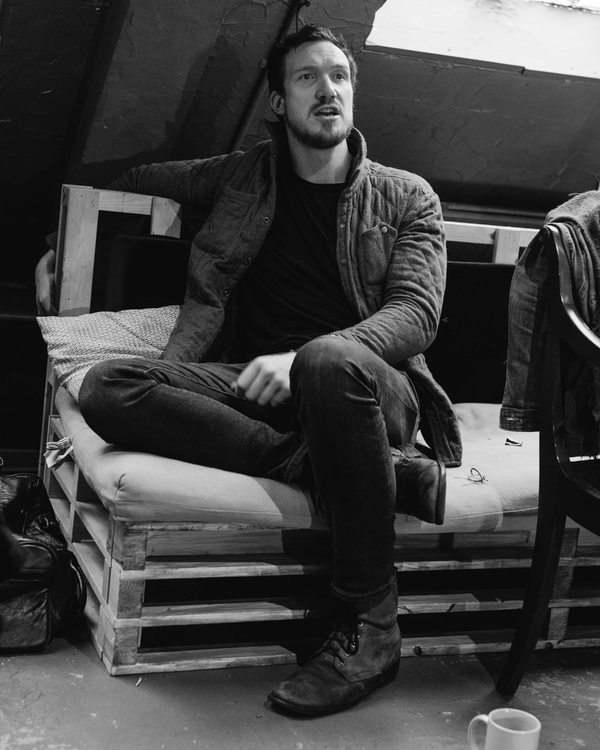 Luke Neal

Adam Rothenberg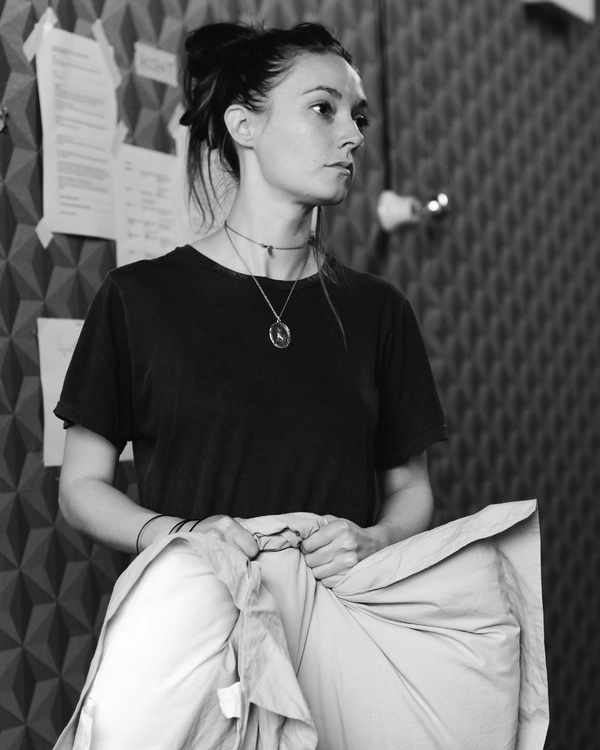 Lydia Wilson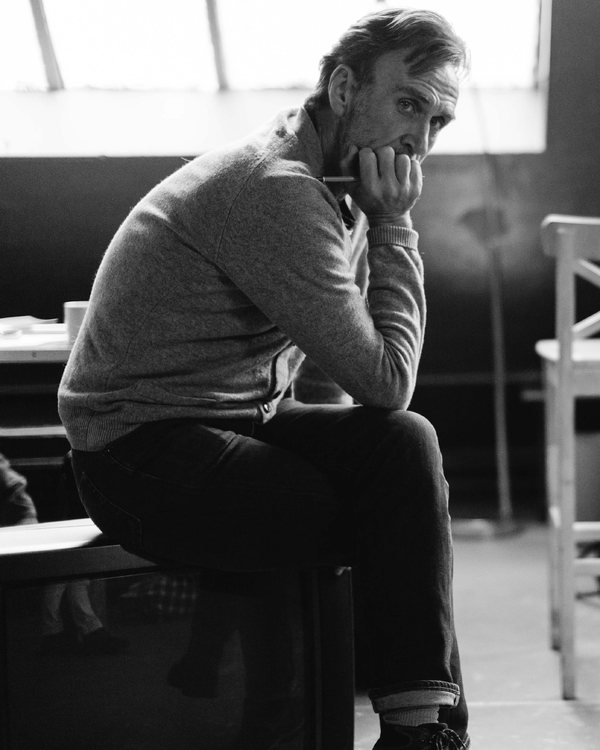 Joe McGann