Central School Of Ballet Announces New MA Choreography Participants Jenna Lee and Sophie Laplane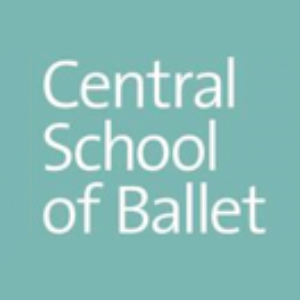 Central School of Ballet is announcing that esteemed professional choreographers Jenna Lee and Sophie Laplane have joined the organisation's MA Choreography programme. The MA takes 18 months on average to complete, providing the opportunity for professional choreographers to hone their skills, engage in research and develop their practice at the highest level.
Sophie Laplane was appointed as Artist in Residence at Scottish Ballet last June and will continue in this role as she embarks on the MA programme at Central. Sophie joined Scottish Ballet in 2004 and was promoted to First Artist in July 2011. She has choreographed a number of works for the company that have been presented at the Edinburgh International Festival and at large scale theatres across Scotland.
Jenna Lee trained in classical ballet before dancing professionally as a soloist with English National Ballet for a period of 12 years. Jenna founded JLee Productions, a company providing invigorating bespoke entertainment specialising in neo-classical collaborations and innovative choreographic pieces. Jenna has an existing relationship with Central having produced successful works for Ballet Central, this year providing a unique piece for the company based on BLACK SWAN, a dark twist on the iconic classic. She said: "As I continue to develop my relationship with Central School of Ballet, in my view it is the perfect place to study for an MA. It's a stimulating and supportive environment where I can explore and develop my choreographic practice. Having the opportunity to reflect on my professional development as a choreographer will be extremely valuable."
Louise Ainley, who has led the postgraduate programme for the past seven years, commented: "Being able to attract professional choreographers of this calibre, who are valued and influential within the profession, demonstrates the founding vision of the MA in Choreography. Our aim continues to provide a context where the art form of dance can be explored, extended and reimagined with vibrancy and future-focussed endeavour."
Central launched an MA in choreography in 2011, rapidly becoming a recognised way for professional choreographers to develop their skills and advance their careers. One of its first graduates was Christopher Marney, the current Artistic Director of Ballet Central.
Central's MA programme has ballet as its principal focus and provides a bespoke approach to developing expertise. At its core the MA celebrates the importance of communication in dance and each choreographer is encouraged to explore and refine their individual choreographic voice. The postgraduate degree complements Central's core BA (Hons) Professional Dance and Performance degree, both courses validated by the University of Kent.
Both Sophie and Jenna are kindly supported by The Leverhulme Trust through their Arts Scholarships initiative. Central is particularly grateful to The Leverhulme Trust which allows emerging choreographers to continue to train, to develop as artists, and influence the dance industry with new ideas and skills. For many aspiring choreographers the opportunities offered through Central's MA programme would be impossible without such support.
As Central anticipates its move to new purpose-built premises in Paris Gardens in the South Bank where improved facilities will enhance the MA programme, Heidi Hall, Director of Central School of Ballet said: "Central's new home in the South Bank community will become a hub for a dynamic dance community, a place where professional choreographers will be stimulated to generate work and refresh their ideas. We welcome Jenna and Sophie and I look forward to many more MA students joining Central on this unique programme in the future".
Featured This Week on Stage Door
Shoutouts, Classes, and More from Your Favorite Broadway Stars

More Hot Stories For You