Photo Flash: First Look at OSLO at the CAA Theatre
The English-language Canadian premiere of the Tony Award-winning Best Play OSLO, is now on stage at the CAA Theatre, through March 3, 2019. Written by J.T. Rogers and directed by Joel Greenberg, this Studio 180 production stars Jonas Chernick, Patrick Galligan, Amitai Kedar, Omar Alex Khan, Mark McGrinder, Marla McLean, Sarah Orenstein, Jordan Pettle, Alex Poch-Goldin, Geoffrey Pounsett, Sanjay Talwar, Blair Williams and Anders Yates.

Set & Costume Design is by Ken MacKenzie, Sound Design by Thomas Ryder Payne, Lighting Design by Kimberly Purtell and Projection Design by Cameron Davis. The Stage Manager is Laura Baxter, and the Assistant Directors are Kerry Ann Doherty and Sarah Orenstein.

In 1993, in front of the world's press, the leaders of Israel and Palestine shook hands on the lawn of the White House. Few watching would have guessed that the negotiations leading up to this iconic moment started secretly in a castle in the middle of a forest outside Oslo.

Inspired by the true story of the back-channel talks, unlikely friendships, and quiet heroics that led to the Oslo Peace Accords, OSLO is a deeply personal story set against a complex historical canvas, a story about the individuals behind world history and their all too human ambitions.
Photo Credit: Cylla von Tiedemann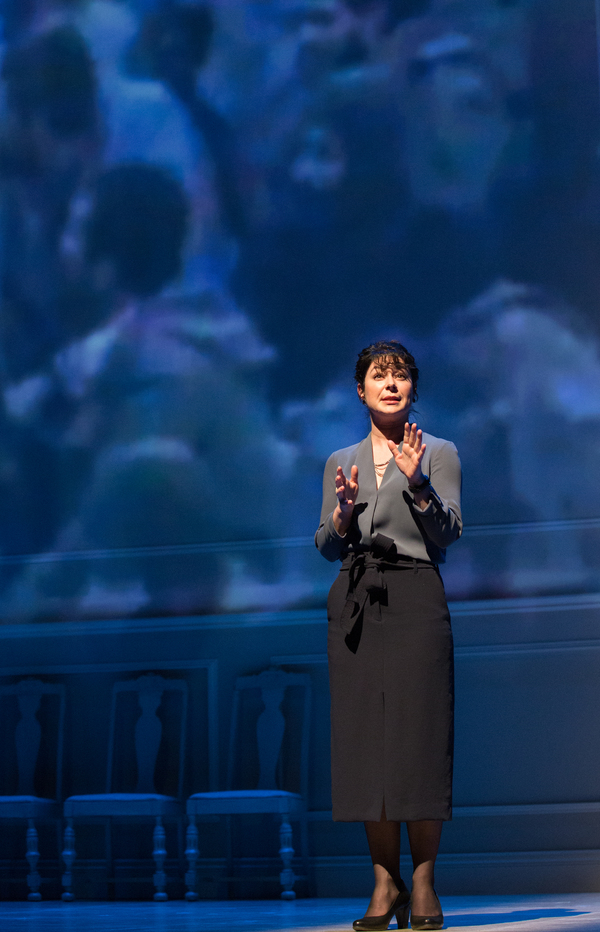 Marla McLean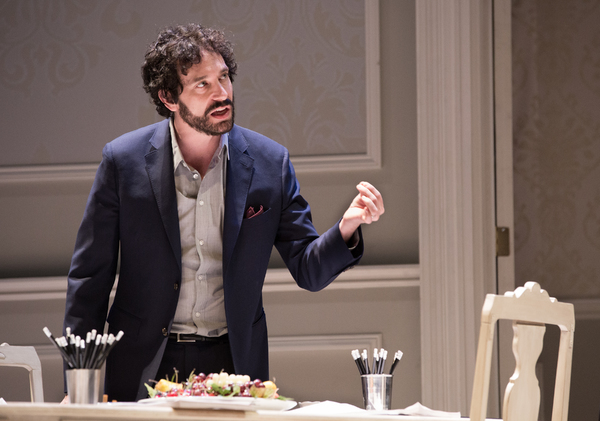 Jonas Chernick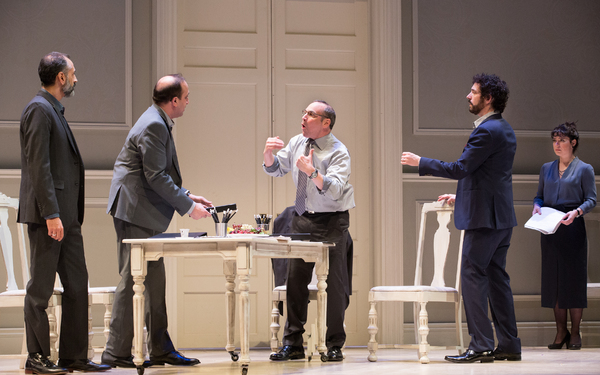 Omar Alex Khan, Sanjay Talwar, Alex Poch-Goldin, Jonas Chernick & Marla McLean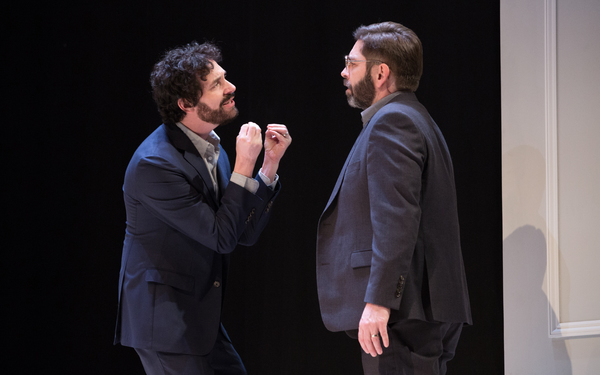 Jonas Chernick & Mark McGrinder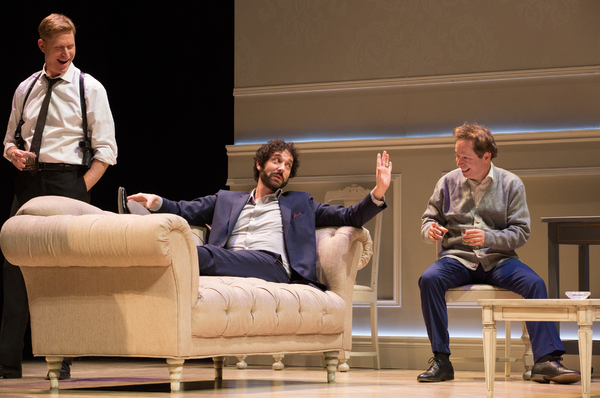 Geoffrey Pounsett, Jonas Chernick & Amitai Kedar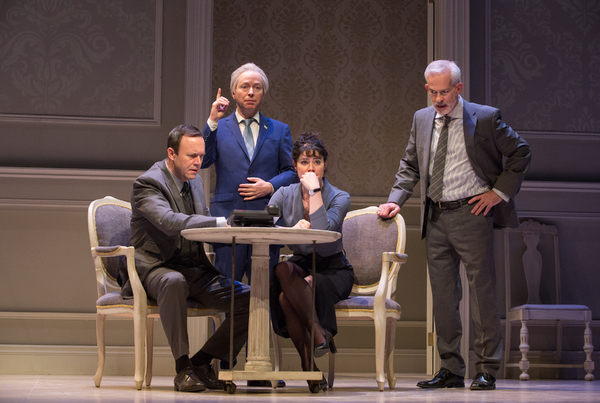 Blair Williams, Amitai Kedar, Marla McLean & Patrick Galligan