Latest News on Marla McLean
Marla McLean News
OUTDOORS @ THE SHAW to Return This Summer
by Chloe Rabinowitz - May 11, 2022
The Shaw Festival will once again go al fresco with a series of specially produced performances, concert series and curated experiences throughout the summer and fall. Popular Outdoors @ The Shaw events return with new enchanting and imaginative encounters at various locations in and around the Festival grounds and Niagara-on-the-Lake.
DAMN YANKEES, GASLIGHT & TOO TRUE TO BE GOOD Coming to The Shaw Festival
by Chloe Rabinowitz - Apr 20, 2022
The Shaw Festival's 60th season will continue with performances of the romantic musical comedy Damn Yankees, psychological thriller Gaslight and surreal tour de force Too True to Be Good. All three shows will begin welcoming audiences to preview performances in the coming days and weeks.
CYRANO DE BERGERAC to Return to the Shaw Festival
by Chloe Rabinowitz - Mar 9, 2022
Everyone's favourite lovelorn duellist is returning to the Shaw Festival. The Chris Abraham-directed, Kate Hennig-adapted Cyrano de Bergerac, Edmond Rostand's tale of unrequited and selfless love, begins previews Sunday, March 20 at the Royal George Theatre.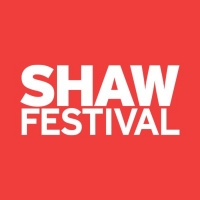 Casting And Creative Teams Announced for Shaw Festival's 60th Anniversary Season
by Chloe Rabinowitz - Feb 23, 2022
Artistic Director Tim Carroll has announced casting and creative teams for the Shaw Festival's 60th anniversary season.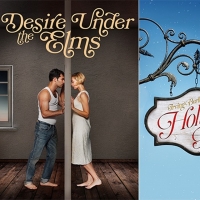 SHAW FESTIVAL Announces Casting and Creative Teams For Fall and Holiday Shows
by Stephi Wild - Sep 29, 2021
The Shaw Festival's 2021 season continues into fall and winter with the American classic Desire Under the Elms, the beloved Irving Berlin musical Holiday Inn and perennial Yuletide favourite A Christmas Carol.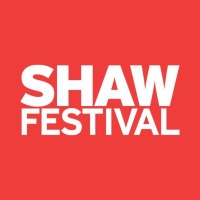 Shaw Festival Announces Casting and Creative Teams for 2021 Main Season Productions
by Chloe Rabinowitz - Jun 10, 2021
Artistic Director Tim Carroll has announced casting for the Shaw Festival's upcoming productions of Charley's Aunt, Flush, The Devil's Disciple, Sherlock Holmes and the Raven's Curse, A Short History of Niagara and Trouble in Mind.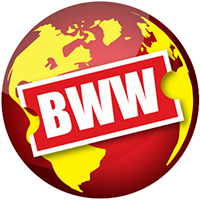 No Humbug! Michael Therriault Back As Scrooge In Shaw Festival's A CHRISTMAS CAROL
by A.A. Cristi - Nov 12, 2019
Molly Atkinson once again directs the Tim Carroll-adapted A Christmas Carol, Charles Dickens's beloved tale of redemption and hope. Returning to the Shaw Festival's Royal George Theatre from November 13 to December 22, the holiday classic hits the stage just in time to herald Niagara-on-the-Lake's historic main street's transformation into the ultimate Christmas village.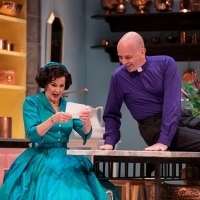 BWW Review: GETTING MARRIED at SHAW FESTIVAL
by Michael Rabice - Jun 25, 2019
To say that George Bernard Shaw's social commentaries were erudite would be an understatement. His keen eye and astute observations always allow the reader or viewer to take pause and contemplate life in a different light. The Shaw Festival in Niagara-on-the Lake is producing one of his lesser works, GETTING MARRIED. Originally written for the stage in 1908, many of it's concepts remain unchanged regarding the institution of marriage and it's sanctity, but Shaw ingeniously takes us for a roller coaster of a ride in telling this story.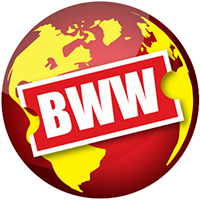 Bernard Shaw's Comedy GETTING MARRIED Debates The Pros And Cons Of Tying The Knot
by A.A. Cristi - May 9, 2019
Getting Married, Shaw's satire scrutinizing the institution of marriage and various other "social norms", begins previews May 10 at the Shaw Festival's Royal George Theatre. Director Tanja Jacobs transfers Shaw's timeless and witty comedy to the 1950s - a decade of simmering societal change and where the age-old question "is getting marriage really worth the trouble?" resonates with new relevance.

BWW Review: OSLO at Mirvish Breathes Life into the Figures Behind the Oslo Accords
by Isabella Perrone - Feb 17, 2019
The Studio 180 production of OSLO, presented as part of the off-Mirvish season, tells the heavily-dramatized story behind the Oslo Accords. Written by J.T. Rogers and directed here by Joel Greenberg, the play receives a minimalistic interpretation of the 1990s backroom negotiations between Palestine and Israel conceptualized and orchestrated by Norwegian academic Terje Rod-Larsen (Blair Williams).