Photo Flash: Canada's Top 20 Dorothys Continue OVER THE RAINBOW Journey at 'Dorothy Farm'
After clinching a spot in the top 20 for CBC's OVER THE RAINBOW - the televised search for Dorothy - contestants arrived from all across Canada to be put through their paces at Dorothy Farm. Following their arrival, Canada's Top 20 Dorothys traveled to Dorothy Farm, located in beautiful Bethany Hills, ON, vying for a Top 10 spot on the show. Check out photos from the trip below!Host
Daryn Jones
was joined by members of the OVER THE RAINBOW training team, including choreographer,
Sean Cheesman
(So You Think You Can Dance Canada), acting legend,
Cedric Smith
(Road to Avonlea, X-Men TV Series) and vocal coach, Jeannie Wyse (Mirvish Productions' The Sound of Music and Mamma Mia!) as they led the contestants through three days of intense acting, singing, dance training and rehearsals. Following Dorothy Farm, the Top 20 Dorothys will be armed with their newly honed skills as they perform for
Andrew Lloyd Webber
as part of the Top 10 selection process.Dorothy Farm will be featured as part of the two-hour premiere that kicks-off the series on Sunday, September 16 at 8 p.m. The premiere chronicles the cross-Canada audition process for the girls competing to play Dorothy in
Andrew Lloyd Webber
's new production of The Wizard of Oz, to be staged at the
Ed Mirvish
Theatre in Toronto. As well, the Top 10 will be revealed and viewers will see them perform live for the first time.
Canada's Top 20 Dorothys are:
Malindi Ayienga, Etobicoke, ON
Michelle Bouey
, Charlottetown, PEI
AJ Bridel
, Kitchener, ON
Alessandra Cannito
, Toronto, ON
Rebecca Codas
, North York, ON
Sarah Forestieri
, Nobleton, ON
Colleen Furlan
, Winnipeg, MB
Julia Gartha
, Unionville, ON
Jennifer Gill
is, Coquitlam, B.C.
Cassandra Hodgins
, London, ON
Stephanie La
Rochelle, Ottawa, ON
Lia Luz
, Scarborough, ON
Fiona McIntyre
, Port Moody, BC
Jessie Munro
, Etobicoke, ON
Tevra Plamondon, Red Deer, AB
Emily Roberts
on, Milford Station, NS
Christie Stewart
, Vernon, BC
Michelle Thibodeau, Moncton, NB
Kelsey Verzotti
, Calgary, AB
Danielle Wade
, La Salle, ON
OVER THE RAINBOW is an exciting new series coming this fall to CBC, produced by Temple Street Productions. The winner will star in Andrew Lloyd Webber's new production of The Wizard of Oz, opening at the Ed Mirvish Theatre in Toronto this December. Starting in September, host Daryn Jones will introduce the 10 finalists who will compete live on OVER THE RAINBOW Sunday nights on CBC Television, singing a mixture of Broadway and pop songs each week. Then, in half-hour results episodes on Monday nights, the bottom two Dorothys (as determined by an online public vote) will face-off and one participant will be saved from elimination by the judges. The competition will culminate in a showdown between the final three, with Andrew Lloyd Webber himself in attendance, and Canada choosing the winner.
Twitter: @cbcrainbow, Hashtag: #overtherainbow
Facebook: facebook.com/CBCOverTheRainbow
CBC.ca: cbc.ca/overtherainbow


Danielle Wade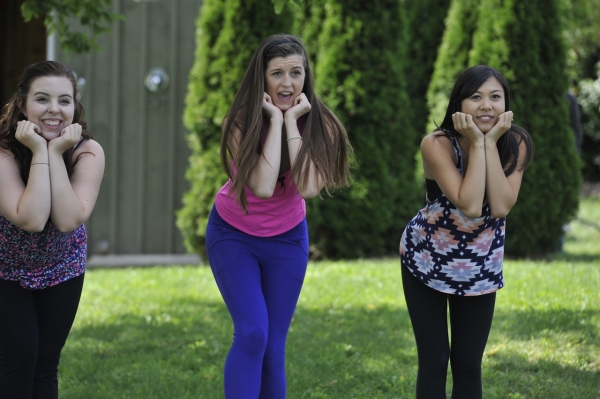 Fiona McIntyre, Colleen Furlan and Kelsey Verzotti

Itor Michelle Thibodeau, AJ Bridel, Lia Luz, Sarah Forestieri and Cassandra Hodgins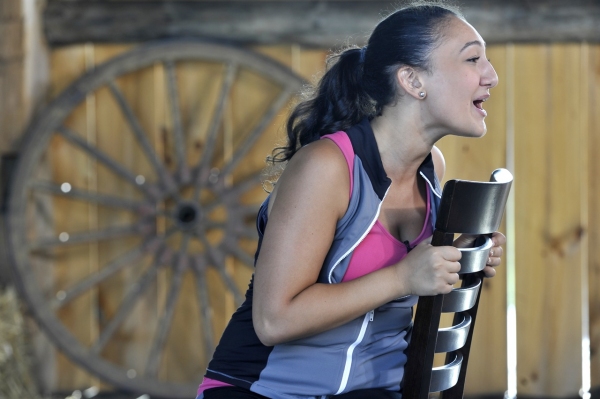 Alessandra Cannito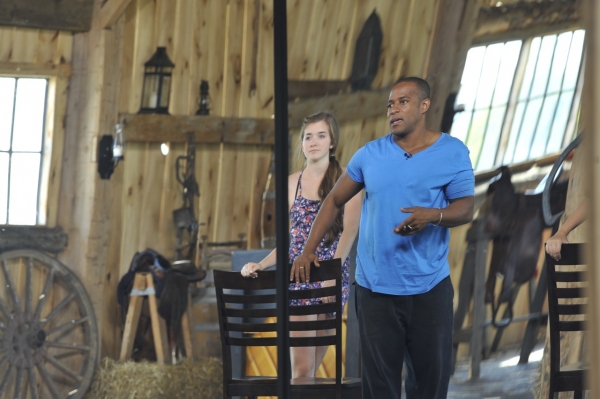 Sean Cheesman and Stephanie La Rochelle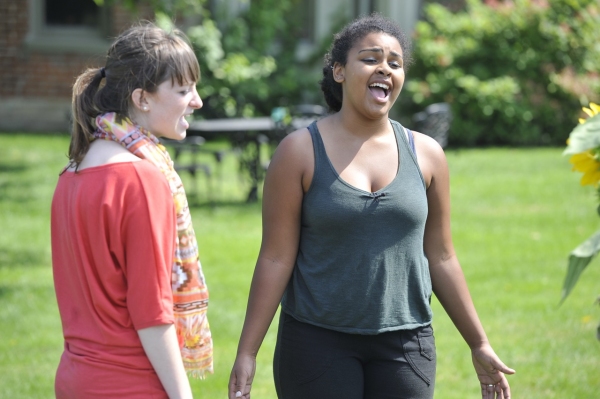 Christie Stewart and Malindi Ayienga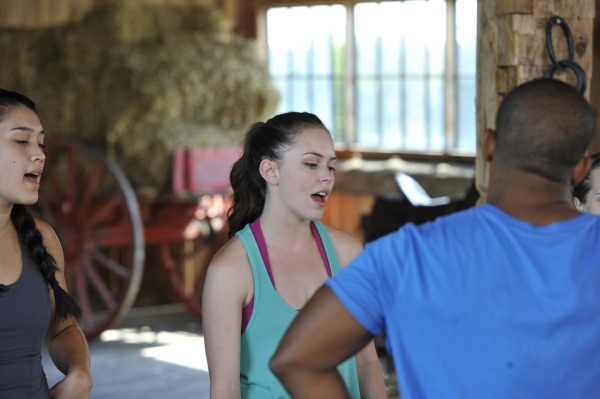 Michelle Bouey and Jessie Munrow with Sean Cheesman