BWW Interview: Meet the Hansens of DEAR EVAN HANSEN Toronto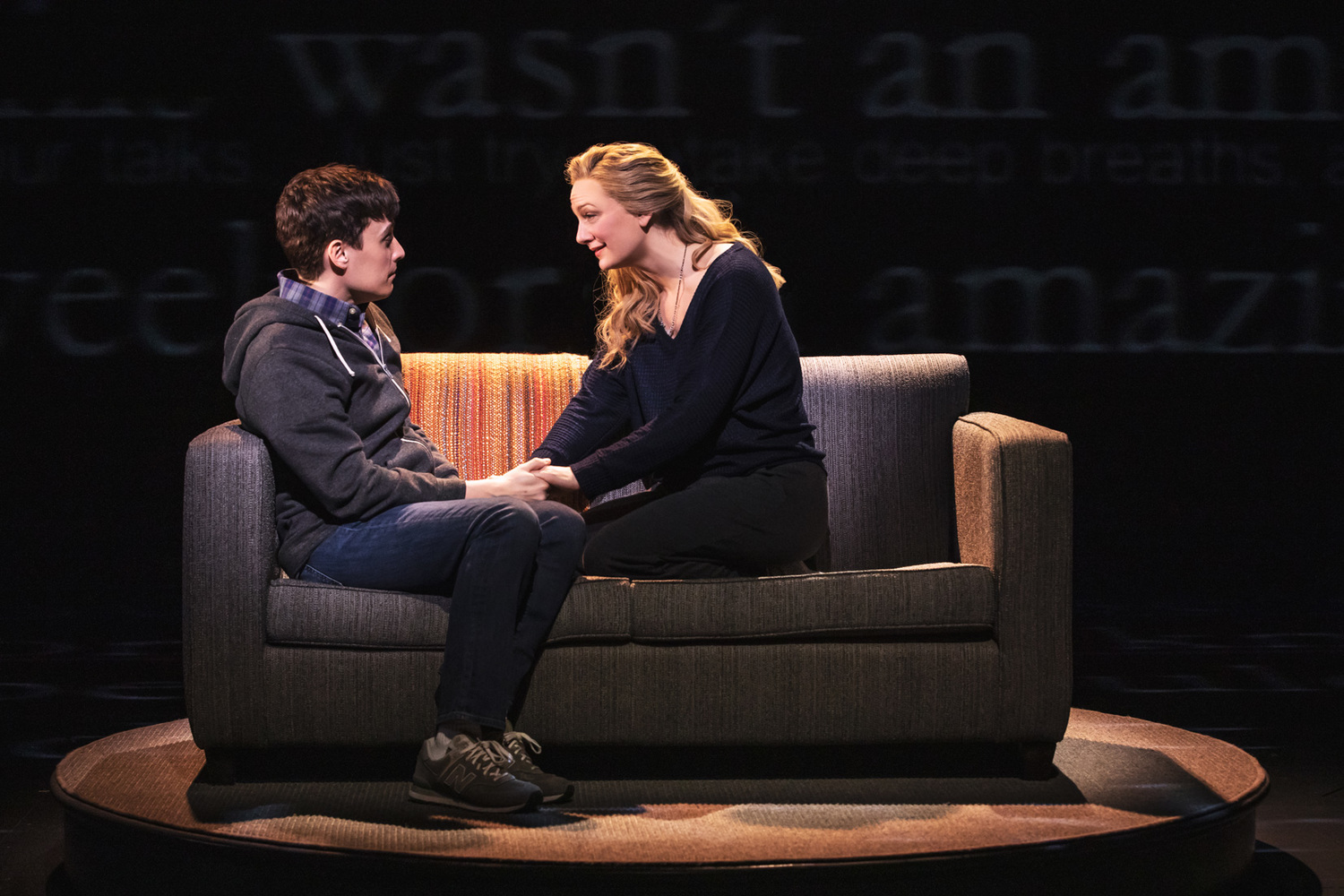 Toronto is buzzing with anticipation for the opening of the International premiere of DEAR EVAN HANSEN. Benj Pasek and Justin Paul's Grammy and Tony Award-winning musical opens at Mirvish's Royal Alexandra Theatre this evening, after an extensive cross-country casting call.
BroadwayWorld Toronto's Taylor Long sat down with Robert Markus and Jessica Sherman, playing Evan Hansen and Heidi Hansen in the new Canadian production. We explore the show's incredible music and book (by Steven Levenson) and discuss why this show is an absolute must-see.
---
Thank you both for taking the time to talk about this blockbuster show. What makes the score for DEAR EVAN HANSEN stand out from every other musical.
Robert Markus: I think this show is particularly exciting because there's a lot of pop behind it. It's contemporary, it sounds contemporary - and I think that's so wonderful for a story that is so modern. The music does such a wonderful job of supporting the story and also is so great at developing character. It doesn't fall into the idea of "presentational" - the music is really a way to explore a character's feelings and offers a different way to communicate - a heightened communication style.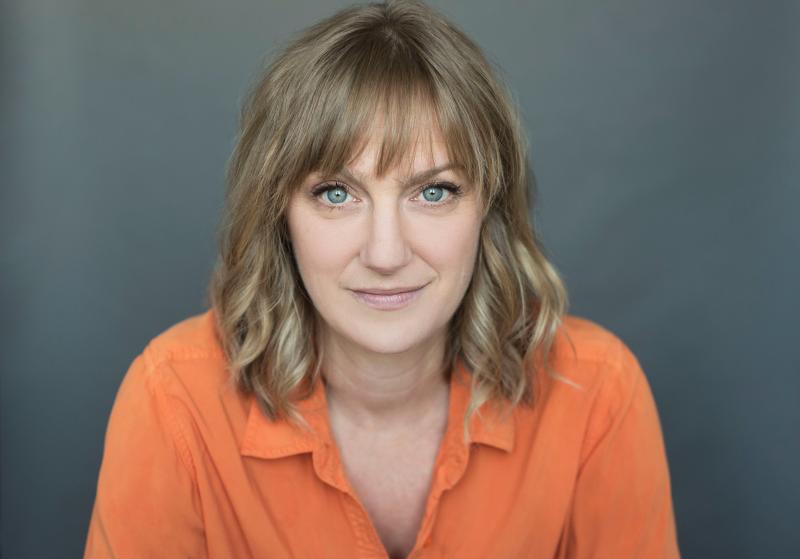 Jessica Sherman: It has a really young, modern, vibrant sound - and they're aiming for very specific vocal qualities. There are even parts where the live vocals mix with the virtual choir, and the music becomes like a sound effect sound rather than an emotive sound. Both Pasek and Paul have been very specific about what they want, which is a delight in a lot of ways. It certainly pushed me vocally outside of my comfort zone, in a way that I was very excited to do and gobsmacked when I got the part. So for me, it's been a huge, exciting thing to try and embrace - and the entire team has been so encouraging.
Tell me about your experience learning the material.
RM: I think for me, my main goal was figuring out how I am going to sustain this throughout the week, for as long as we run. I want to sound just as good as I do during the first performance of the week as I do during the last - and from here until however long we run. And I also want to do it in a healthy way so I'm not hurting myself, because I think the quality should be the exact same throughout the week.
JS: I had already done so much of the show during the audition process - it was a very long process. I ping pong-ed between the moms for a while. So between preparing all of Cynthia's material and all of Heidi's material, I really felt like I'd done most of the show by the time we got cast. We didn't get the scores until we got to New York and I really didn't want to listen to the soundtrack anymore, so I kind of stopped looking at the music. I printed out the script which was overwhelming, because they're such great scenes. The book is so fantastic - a really stand out, phenomenal book.
When you're coming into something that's already such a well-established behemoth, you can either step in and do exactly what the previous person has done - which is fine and often very appropriate - but I wanted to come into it fresh on day one and build the character from there.
You had the opportunity to travel to New York, see the show on Broadway and work with Pasek and Paul. Describe that experience.
JS: Pasek and Paul are the most down-to-earth, kind, and generous humans. They're really delightful and supportive and wonderful - and the pointers that they give... they're very specific. It never comes from a place of, "you're doing it wrong," it comes from a place of, "this is how it's written, and this is how we want it. Take out vibrato on the first eighth and put it in on the second eighth."
It's a bit intimidating and I'm very much a, "have to get it right," kind of person, so it's hard for me - but at the same I love it. Again, once you have this framework, it's not that they're saying there's no room for interpretation, or no room for yourself - it's very much bring your own humanity to it. But they wrote this thing and want it a specific way. I've loved every time they've come and worked with us.
RM: I was starstruck when I first met them - and they were actually at my audition. But what a gift to audition for a character that is also dealing with their anxiety. It's so phenomenal to be able to channel your own worry into that character.
One thing that they are really striving for is that, Evan lives so much out of a need to help people. They never want to lose that through any of the singing. It's not about great "money notes," it's a way of communicating and about his utter need to help those he sees around him who are suffering or in pain. It's about how much of his world is making sure people are okay and happy and on their way to their healing journey - which I think is what gets him in trouble to begin with.
DEAR EVAN HANSEN is an emotional roller-coaster of a musical. What is one of the most challenging or rewarding parts of performing this show eight times a week?
JS: The emotion takes me by surprise every night - like I don't know that I'm in control of it. Some nights, I'm fairly uncontrollable at the beginning of my final scene. And some nights, I burst into tears uncontrollably and can barely get myself together for the overture at the end.
It surprises you. Maybe that will be less surprising as it goes on, but I hope not - emotions aren't controllable and I think if you're in too much control of them, then it's not real.
The cast is very close, so we're all in this together. We always try and touch base at the end of the show. Robert said it very well, he said, "there's really no resolution." We both leave in tears, staring at each other. So it's nice to touch base at the end. Robert and I try to have even just a little minute in the hallway or a text before bed, just to say "we're all okay," - because it's nice to sort of come back to earth that way.
RM: I think singing through tears is particularly difficult. The impulse is either there or not. I don't want to put something on if it's not connected to the present. "You Will Be Found," is one of the most rewarding parts of the show for me, especially because some of the voice overs (there's a virtual community of pre-recorded lines) are performed by some of my friends. It's like they're part of the production too, which makes me emotional to think that this cast is even larger than the one we're presenting, which is so amazing. "You Will Be Found" is the 'pinch me' moment for me.
What do you want audiences to take away from their experience at DEAR EVAN HANSEN?
JS: To me, there are two resonating messages. One is that there is always value in caring for other people and seeing beyond whatever is presented to you. Certainly for me, that's the journey that Heidi goes on - understanding the pain that's going on behind-the-scenes with her son. The other is about being brave enough to be vulnerable as people. The more vulnerable we all are, the more we allow other people to be vulnerable and then we can all take care of each other. Everybody is hurting and everybody is covering something up. The world needs us all to take better care of each other and ourselves.
RM: I think what's really amazing about our production is that you're seeing Canadian artists. It's a wonderful thing for our industry, as Canadian artists, and I think it's a really wonderful perspective to see Canada represented on stage.
I think that the show is so accessible that even if you don't connect with Evan, there are so many wonderful connections on stage that you can identify with. It is a play with music, with the best music. I think if you wanted to see a show that's modern, and exciting, and accessible, and full of so much heart - this is the one to see.
---
Dear Evan Hansen runs through June 30, 2019 at Mirvish's Royal Alexandra Theatre, 260 King St. W., Toronto, ON.
For more information and to buy tickets, visit https://www.mirvish.com/shows/dear-evan-hansen
Main photo: Robert Markus and Jessica Sherman in DEAR EVAN HANSEN - Canadian Company. Photo by Matthew Murphy, 2019.
Related Articles View More Toronto

Stories

Shows