Pasadena Playhouse Announces Performers & Speakers for Sheldon Epps Celebration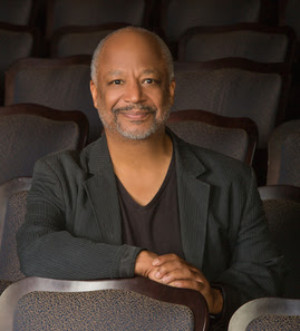 Pasadena Playhouse (Producing Artistic Director, Danny Feldman) announced the line-up of performers and tribute speakers for the special event honoring Sheldon Epps, entitled SHELDON AT THE PLAYHOUSE - Celebrating 20 Years of Artistic Excellence, hosted by Wayne Brady.
Mr. Brady starred in Pasadena Playhouse's production of Kiss Me, Kate directed by Epps. From 1997-2017, Sheldon served as the theater's Artistic Director and is now the Playhouse's Artistic Director Emeritus. SHELDON AT THE PLAYHOUSE will feature performances from A Night with Janis Joplin, Play On! and more, as well as tributes from Playhouse alumni. The celebration will be held on Sunday, September 17 with the performance at 6:00 p.m. at Pasadena Playhouse (39 S. El Molino Avenue, Pasadena). Several past cast members who appeared in Pasadena Playhouse productions, directed by Epps, return to the stage to perform their special tribute to Sheldon along with other Playhouse friends. The evening features performances by: Host Wayne Brady (Kiss Me, Kate) Sharon Catherine Brown (Crowns, A Night with Janis Joplin) Yvette Cason (Play On!, Ray Charles Live!) Kacee Clanton (A Night with Janis Joplin, Breaking Through) Dorian Harewood (Friend of the Pasadena Playhouse)
Special tribute speakers and friends of Pasadena Playhouse include: Richard Chamberlain (Pasadena Playhouse's The Heiress), Jason George (Pasadena Playhouse's Twelve Angry Men directed by Epps), Randy Johnson (Director / Creator of A Night with Janis Joplin), Sharon Lawrence (Pasadena Playhouse's Orson's Shadow, A Song at Twilight), David Lee (Director of Pasadena Playhouse's productions of Can-Can, Camelot, Casa Valentina), Becky and Kris Lythgoe (Lythgoe Family Panto, Co-Producers of Panto at The Playhouse), Art Manke (Director of Pasadena Playhouse's productions of Star Quality, The Constant Wife, Private Lives) and The Honorable Terry Tornek, Mayor of the City of Pasadena Gerald Sternbach will serve as Musical Director of SHELDON AT THE PLAYHOUSE.
Honorary Co-Chairs Angela Bassett and Courtney Vance said, "It is a very rare thing indeed when the right person appears in the right situation; and when that happens, we celebrate! For those of us who lived through the rebirth of the venerable Pasadena Playhouse, what Sheldon Epps did in shepherding our community through that dark period of the past into the light of the future was nothing short of miraculous. For that, and for many other reasons, we all owe a huge debt of gratitude to Sheldon." Bassett starred with Lawrence Fishburne in Fences, directed by Epps, at Pasadena Playhouse.
With the longest tenure of any artistic director of color at a large regional theatre, Sheldon has brought his individual curation of the art to the stage, discovering stories and artists that have entertained hundreds of thousands of audiences during his 20 years at Pasadena Playhouse. Through productions such as Fences, A Night with Janis Joplin and Fly, as well as several other productions that have gone on to Broadway, and individual accolades and awards, Epps' legacy is firmly secured among the great American artistic directors. In addition to celebrating Sheldon's artistic contribution to the Playhouse, the evening will raise funds to officially name the Playhouse's artists' entrance "Epps Alley."
The artists' entrance is especially dear to Sheldon, because it is where all artists, casts, crews, staff and friends would enter the world of the theater. It also leads directly into the Greenroom, which is named after Sheldon's parents. The naming of this passageway will ensure his legacy continues for decades to come. Limited tickets are available to SHELDON AT THE PLAYHOUSE starting at $100 and include the performance and post-show reception in the Engemann Family Courtyard. Tickets are available at PasadenaPlayhouse.org.
Celebrating its Centennial this year, Pasadena Playhouse is the second oldest theater in the country and has produced over 1,200 shows including over 500 world premieres. Designated the State Theater of California in 1937, our legacy includes world premieres by beloved American Playwrights Eugene O'Neil and Tennessee Williams and productions that have transferred to Broadway like Sister Act: The Musical. Today Pasadena Playhouse continues its tradition of excellence under the helm of Producing Artistic Director, Danny Feldman. Dedicated to enriching lives through theater, community programs and learning, Pasadena Playhouse is a living force in the community.