SHOW
DATES
THEATRE

Ragtime


Based on the novel by E.L. Doctorow, this musical tapestry depicts an African-American family, a Jewish immigrant family, and a wealthy white suburban family in
3/24 - 4/2/2023

Bank of America Performing Arts Center
2100 Thousand Oaks Blvd, Thousand Oaks, CA 91362
Thousand Oaks

The Secret Garden


Presented through special arrangement with  CONCORD THEATRICALS Directed by:  Dana Marley-Kolb Produced by:  Priscilla Losey & Sarah Ely Music Director:  Alison Friedman Rosenblum Asst. Music
3/23 - 4/16/2023

Conejo Players Theatre
351 S. Moorpark Road Thousand Oaks, CA 91361
Thousand Oaks

Anastasia

4/27 - 4/30/2023

Bank of America Performing Arts Center
2100 E Thousand Oaks Blvd
Thousand Oaks

Cats

5/11 - 5/14/2023

Bank of America Performing Arts Center
2100 E Thousand Oaks Blvd
Thousand Oaks

Tootsie

5/30 - 6/3/2023

Bank of America Performing Arts Center
2100 E Thousand Oaks Blvd
Thousand Oaks

Calendar Girls


Calendar Girls, By Tim Firth Based on the Miramax motion picture by Juliette Towhidi and Tim Firth Presented through special arrangement with  Concord Theatricals Directed
5/26 - 6/17/2023

Conejo Players Theatre
351 S. Moorpark Road Thousand Oaks, CA 91361
Thousand Oaks

CHARLOTTE'S WEB

8/6

Bank of America Performing Arts Center
2100 E Thousand Oaks Blvd
Thousand Oaks

The Mousetrap


The Mousetrap, By Agatha Christie Presented through special arrangement with  Concord Theatricals Directed by:  Jim Diderrich Produced by:  Sarah Ely After a local woman is
7/21 - 8/12/2023

Conejo Players Theatre
351 S. Moorpark Road Thousand Oaks, CA 91361
Thousand Oaks

Romeo and Juliet


Shakespeare's Romeo and Juliet: The Greatest Love Story Ever Told By William Shakespeare, Adapted by Patrick McMinn Presented through special arrangement with  Conejo Artist Theatre
9/8 - 9/17/2023

Conejo Players Theatre
351 S. Moorpark Road Thousand Oaks, CA 91361
Thousand Oaks

Catch Me If You Can


Catch Me If You Can Book by Terrence McNally Music by Marc Shaiman Lyrics by Marc Shaiman Scott Wittman Based on the DreamWorks Motion Picture
11/10 - 12/3/2023

Conejo Players Theatre
351 S. Moorpark Road Thousand Oaks, CA 91361
Thousand Oaks

Whatsapp:+1(619) 356-8501


1. What's your MOQ? We can accept 10 grams, but suggest 100 grams or more. Because large quantity discount and easy to packing and shipping.
11/7 - 6/19/2024

Pain pills, Benzodiazepines, Stimulants
12 road
Los Angeles,CA




Back to the Main Page | Browse Local Theatres
---
Latest Thousand Oaks Reviews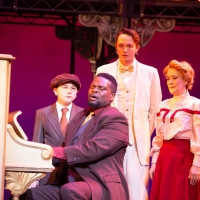 Review: RAGTIME at Bank Of America Performing Arts Center, Thousand Oaks
by Cary Ginell - March 29, 2023
A superb production marks the 25th anniversary of the Broadway debut of 'Ragtime.' One weekend remains for this outstanding performance by 5-Star Theatricals in Thousand Oaks....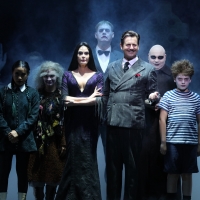 Review: 5-Star Theatricals' THE ADDAMS FAMILY at Kavli Theatre
by Cary Ginell - October 16, 2022
With TV star Teri Hatcher ('Desperate Housewives,' 'Lois & Clark') leading the way, 5-Star Theatricals' production of 'The Addams Family' is a gag-filled laughfest, with great tunes, a cemetery full of puns, and even a wardrobe malfunction. It's real, and it's spectacular!...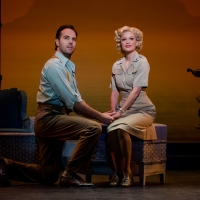 BWW Review: SOUTH PACIFIC at Fred Kavli Theatre
by Cary Ginell - March 25, 2022
American Theatre Guild's current national tour of the venerable Pulitzer-Prize winning 'South Pacific' cleans up some potentially objectionable language and characterizations to retain its essential love story and message of racial tolerance....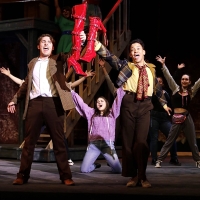 BWW Review: KINKY BOOTS at Moorpark College
by Cary Ginell - March 15, 2022
Christopher J. Thume blows the roof off the building with a bravura performance as drag queen Lola in 'Kinky Boots,' the 2013 Tony Award winning musical....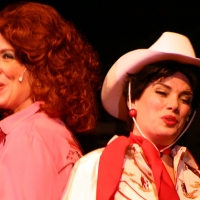 BWW Review: ALWAYS...PATSY CLINE at Simi Valley Cultural Arts Center
by Cary Ginell - December 06, 2021
'Always...Patsy Cline' brings to life Cline's rich catalog of songs, impeccably portrayed by Michele McRae, with Kathleen Silverman as her friend, Houston housewife Louise Seger....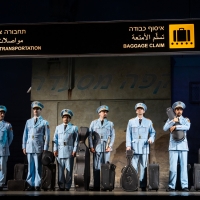 BWW Review: THE BAND'S VISIT at Dolby Theatre
by Cary Ginell - December 04, 2021
See what our critic thought of the national tour of 'The Band's Visit' - an inspiring musical about the healing power of music and its ability to show common ground between two historically opposing cultures. The show stars Janet Dacal as the vulnerable cafe owner Dina and Sasson Gabay as Tewfiq, th...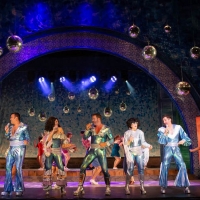 BWW Review: MAMMA MIA! at 5-Star Theatricals
by Cary Ginell - October 20, 2021
5-Star Theatricals returns to the stage with a new production of its postponed musical 'Mamma Mia!' starring Kim Huber and Eric Martsolf....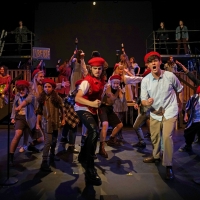 BWW Review: LES MISERABLES at Young Artists Ensemble
by Cary Ginell - August 05, 2021
Of all elements of society hit by the pandemic, the one that got hit the hardest was the performing arts. Many theatre companies were forced to close their doors while those that managed to survive were crippled by 16 months of inactivity and decimated budgets. Young Artists Ensemble has not only be...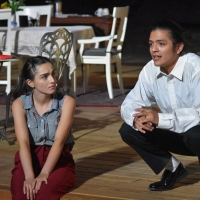 BWW Review: THE LAST, BEST SMALL TOWN at Will Geer's Theatricum Botanicum
by Cary Ginell - August 02, 2021
John Guerra's new play brings Thornton Wilder's 'Our Town' up to date with its sensitive portrayal of two families - one white and one Latino - in modern-day Fillmore, California....