Back to the Main Page | Browse Local Theatres
---
Latest Thousand Oaks Reviews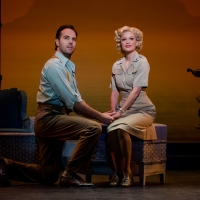 BWW Review: SOUTH PACIFIC at Fred Kavli Theatre
by Cary Ginell - March 25, 2022
American Theatre Guild's current national tour of the venerable Pulitzer-Prize winning 'South Pacific' cleans up some potentially objectionable language and characterizations to retain its essential love story and message of racial tolerance....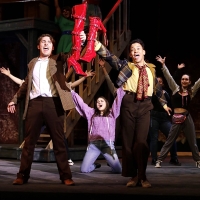 BWW Review: KINKY BOOTS at Moorpark College
by Cary Ginell - March 15, 2022
Christopher J. Thume blows the roof off the building with a bravura performance as drag queen Lola in 'Kinky Boots,' the 2013 Tony Award winning musical....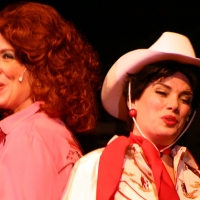 BWW Review: ALWAYS...PATSY CLINE at Simi Valley Cultural Arts Center
by Cary Ginell - December 06, 2021
'Always...Patsy Cline' brings to life Cline's rich catalog of songs, impeccably portrayed by Michele McRae, with Kathleen Silverman as her friend, Houston housewife Louise Seger....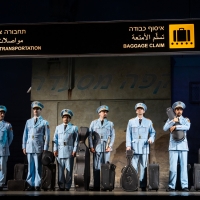 BWW Review: THE BAND'S VISIT at Dolby Theatre
by Cary Ginell - December 04, 2021
The national tour of 'The Band's Visit' is an inspiring musical about the healing power of music and its ability to show common ground between two historically opposing cultures. The show stars Janet Dacal as the vulnerable cafe owner Dina and Sasson Gabay as Tewfiq, the orchestra leader who has bee...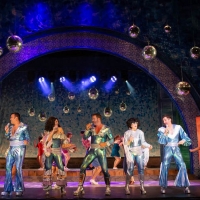 BWW Review: MAMMA MIA! at 5-Star Theatricals
by Cary Ginell - October 20, 2021
5-Star Theatricals returns to the stage with a new production of its postponed musical 'Mamma Mia!' starring Kim Huber and Eric Martsolf....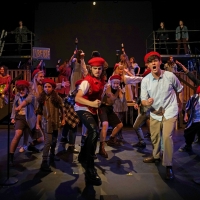 BWW Review: LES MISERABLES at Young Artists Ensemble
by Cary Ginell - August 05, 2021
Of all elements of society hit by the pandemic, the one that got hit the hardest was the performing arts. Many theatre companies were forced to close their doors while those that managed to survive were crippled by 16 months of inactivity and decimated budgets. Young Artists Ensemble has not only be...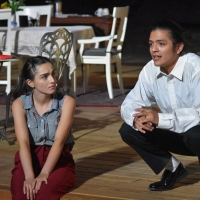 BWW Review: THE LAST, BEST SMALL TOWN at Will Geer's Theatricum Botanicum
by Cary Ginell - August 02, 2021
John Guerra's new play brings Thornton Wilder's 'Our Town' up to date with its sensitive portrayal of two families - one white and one Latino - in modern-day Fillmore, California....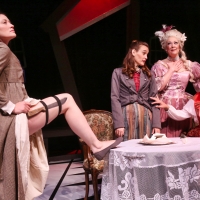 BWW Review: THE REVOLUTIONISTS at Santa Paula Theater Center
by Cary Ginell - March 06, 2020
Four Frenetic Feminists Fight Fate In France - Lauren Gunderson's hilarious black comedy groups four French Revolutionaries on their way to the guillotine....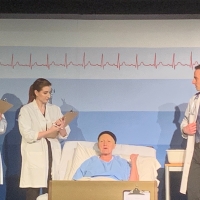 BWW Review: WIT at Elite Theatre Company
by Cary Ginell - February 27, 2020
Margaret Edson's Pulitzer-Price winning play 'Wit' focusers on Dr. Vivian Bearing, a 50-year-old professor of English who is dying from ovarian cancer. The play examines the dispassionate way cancer patients are treated, with Sindy McKay-Swerdlove delivering a startling and emotional performance as ...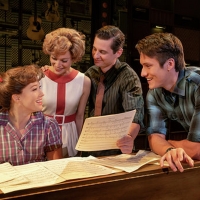 BWW Review: BEAUTIFUL: THE CAROLE KING MUSICAL at Fred Kavli Theatre
by Cary Ginell - February 14, 2020
Kennedy Caughell gives a heartfelt performance as Carole King in 'Beautiful,' an otherwise flawed musical that does to King's career what most Broadway musicals do to the subjects of jukebox musicals. The musical element of the show, however, overcomes its many deficiencies to result in an overall e...