Art Manke News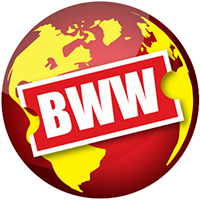 SCHOOLHOUSE ROCK LIVE Begins Rehearsals At MainStreet Theatre Company
by A.A. Cristi - Sep 13, 2018
Rancho Cucamonga, California - Do you remember how a bill becomes a law? Conjunction Junction, what's your function? Rediscover these classic tunes in MainStreet Theatre Company's production of Schoolhouse Rock Live! opening October 6th and running through October 27th. MainStreet Theatre Company's 21st Century spin to the iconic 1970's animated television series with the same name is sure to be a rockin' good time! Tickets are priced at $18.00 for General admission, and $16.00 for Seniors and Youth up to age 12.

MainStreet Theatre Company Announces 18.19 Season
by Julie Musbach - Jun 4, 2018
MainStreet Theatre Company, the resident professional company at the Lewis Family Playhouse, has special treats in store for the thousands of school groups and families who make up the bulk of their audiences.  "I'm so excited to announce our 13th season", says Mireya Hepner, MainStreet's Producer. "We always strive to share stories that the kids and families will not only enjoy, but will send positive messages, as well. The three offerings next season are very different from each other, but all are geared for families to enjoy together. Our season includes a nostalgic musical, a magical introduction to contemporary dance based on a beloved book, and a new take on an age-old story."
BWW Review: South Coast Repertory Stages World Premiere of SHREW!
by Michael Quintos - Apr 12, 2018
How do you "fix" the misogyny of Shakespeare's now antiquated THE TAMING OF THE SHREW? For playwright Amy Freed, it means injecting it with a noticeable dose of equality empowerment, and then shifting its characters' traits and motivations as if written from a female's perspective. That is the premise of South Coast Repertory's latest World Premiere production SHREW!-which continues performances in Costa Mesa through April 21. The results? A funny but flawed update with good intentions.
Amy Freed's SHREW! Has World Premiere At South Coast Repertory
by Stephi Wild - Mar 18, 2018
Playwright Amy Freed has always been a Shakespeare fan. Her breakout hit, The Beard of Avon (SCR-commissioned and premiered, 2001), was a smart, funny look at the controversy surrounding the authorship of Shakespeare's plays. Now comes SHREW! (March 24-April 21, Segerstrom Stage), in which Freed has re-imagined The Bard's play, The Taming of the Shrew, as a wickedly funny love story of two people who find their way to true, deep and mutual love. Art Manke directs SHREW!, which is an anchor production of the 2018 Pacific Playwrights Festival. Tickets are available at www.scr.org.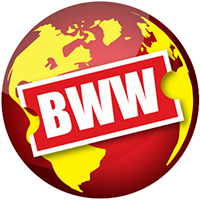 South Coast Repertory Releases Four-Month Calendar, January-April 2018
by A.A. Cristi - Jan 9, 2018
Here is the performance schedule for South Coast Repertory for the four-month period of January-April 2018.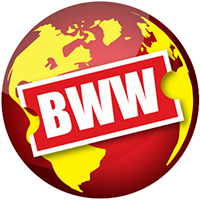 Utah Shakespeare Festival Announces Slate of Eight Talented Directors for 2018 Season
by A.A. Cristi - Sep 26, 2017
Utah Shakespeare Festival Artistic Director Brian Vaughn recently announced a slate of eight highly-creative, talented, and experienced directors for the Festival's 2018 season. Many have directed at the Festival before, but some will be new to Festival audiences.
Pasadena Playhouse Announces Performers & Speakers for Sheldon Epps Celebration
by A.A. Cristi - Sep 12, 2017
Pasadena Playhouse (Producing Artistic Director, Danny Feldman) announced the line-up of performers and tribute speakers for the special event honoring Sheldon Epps, entitled SHELDON AT THE PLAYHOUSE Celebrating 20 Years of Artistic Excellence, hosted by Wayne Brady.
Utah Shakespeare Festival Announces 2018 Season
by Julie Musbach - Jul 8, 2017
As part of its opening week celebrations for the 2017 season, the Utah Shakespeare Festival on July 7 announced its 2018 season. The fifty-seventh season, which will run from June 28 to October 20, will include eight plays in three theatres.
BWW Review: La Mirada Brings the Laughs with LEND ME A TENOR
by Michael L. Quintos - Nov 4, 2016
When it comes to the theatrical art of farce, Ken Ludwig's hilarious 1986 stage play LEND ME A TENOR certainly qualifies as a perfect example of the genre. Amusingly cheeky throughout, the 9-time Tony Award nominated comedy has been revived locally with a posh new production under the direction of Art Manke that is now playing at the La Mirada Theatre for the Performing Arts through November 13. Utilizing a laundry list of classic madcap set-ups, LEND ME A TENOR feels very much like a well-paced, meticulously crafted, old fashioned sitcom episode that has been super-sized into two gloriously funny acts.
Art Manke Videos