Review: Guest Reviewer Kym Vaitiekus Shares His Thoughts On PUPPETS
PUPPETS
Wednesday, 5th October, 7:30pm, Bondi Pavillion.
PUPPETS is the cabaret show devised and performed by Oliva Ruggerio about the perils of modern dating in the online domain.
Poignantly chosen Sesame Street Muppets represent her variety of past romantic endeavours. Olivia takes us on her journey of dating, dealing with the nerves and the fear of being the one that meets that axe murderer. She comes across the gamut of men who turn out to be muppets. The crass, the nerdy, the unaware and the controlling.
Using a selection of musical theatre numbers mashed up with lyrical one liners Olivia brings us this amusing , engaging, emotional and enlightening roller coaster story on finding a partner that could be a good match.
Ruggerio explores the anxiety and fears of those initial steps of actually facing your online date. Then comes the variety of men she meets and their individual approaches and expectations. She doesn't hold back on exploring her own foibles as well as those of the males she meets.
Her insights take this performance beyond just an amusing cabaret presentation. Her encounter with the controlling narcissist is both insightful and emotional. A bow that's a different kind of scary.
The usual trepidation of dating along with the anxious steps of the now more common online dating are examined through Ruggerio's personal experience. We see the anxiety, hopes and desires that a young woman endures while trying to fulfil the universal quest for a partner.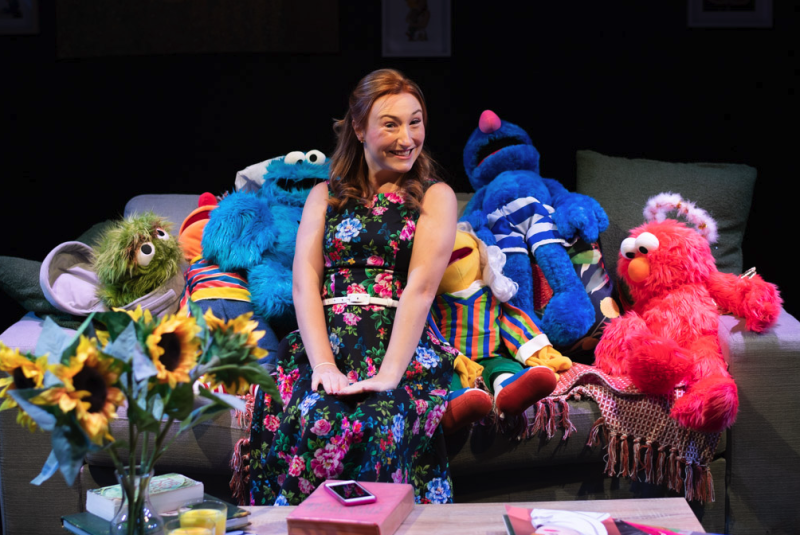 Ruggerio has the passion, performance and voice to make this piece a success and boy what a voice. From pop tones to operatic notes, I felt it was almost a shame there were no pauses for applause, having said that I do like it when a work continues through without a break in the flow.
Featuring hits from Les Miserables, First Date, The Music Man, Shrek the Musical, Cry-Baby, and The Last Five Years. The show includes mashups, including artists like Stephen Sondheim, Bruno Mars, Taylor Swift, Judy Garland, and Cyndi Lauper. Ruggerio repurposes the chosen songs cleverly which delights musical theatre fans and inspires the youthful audience.
Ruggerio while reminiscing over love stories, points out that "Fairytales are only as strong as their leading ladies".
The tale that Puppets brings to the stage is certainly proof that this leading lady is a strong voice both in thought and vocals.
We are looking forward to what's next from this powerful talent.
https://www.puppetstheatre.com/
Photography: Monique Harmer
From This Author - Jade Kops
Jade is an Aviation Safety Training Instructor with a love of Theatre, Cabaret, Musical Theatre, and music and is a committed advocate for the live performing arts industry in Sydney and Australia.... (read more about this author)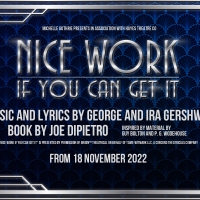 BWW REVIEW: Guest Reviewer Kym Vaitiekus Shares His Thoughts On NICE WORK IF YOU CAN GET IT

November 25, 2022

NICE WORK IF YOU CAN GET IT is an energetic, quintessential Broadway theatre work. Mitchell has captured that traditional stage musical essence with aplomb and has injected a fresh, in the moment, vibrancy.
---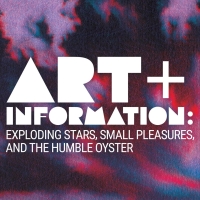 BWW REVIEW: Guest Reviewer Kym Vaitiekus Shares His Thoughts On ART + INFORMATION

November 20, 2022

Art + Information merges to explore connectedness. This production brings the insights and discoveries of a TED talk along with the artistry of the theatrical stage.
---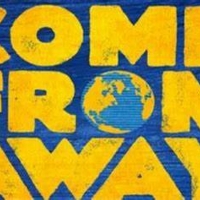 REVIEW: COME FROM AWAY Opens At The Theatre Royal For An Encore Sydney Season

November 10, 2022

Sydney is treated to an encore season of Irene Sankoff and David Hein's (Book, Music and Lyrics) multi award winning musical COME FROM AWAY as the Australian production opens as the Theatre Royal. 
---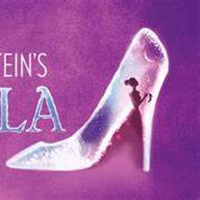 REVIEW: The Classic Fairytale Is Given A Contemporary Twist In Rogers And Hammerstein's CINDERELLA

November 9, 2022

Following on from its 2013 Broadway premiere, Douglas Carter Beane's (Book) stage adaptation of Richard Rodgers (Music) and Oscar Hammerstein II's (Lyrics and book) CINDERELLA waltzes onto the Lyric stage to captivate Sydney audiences of all ages.
---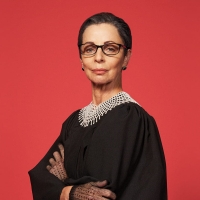 REVIEW: Presenting An Insight Into The Late Associate Justice of the Supreme Court Of The United States, Heather Mitchell Shines In RBG: OF MANY, ONE

November 8, 2022

REVIEW: Presenting An Insight Into The Late Associate Justice of the Supreme Court Of The United States, Heather Mitchell Shines In RBG: OF MANY, ONE
---