Photo Flash: Meet the Cast of New Line Theatre's THE THREEPENNY OPERA
New Line Theatre, "the bad boy of musical theatre," closes its 24th season of adult, alternative musical theatre in June with one of the masterpieces of the art form, the darkly satiric THREEPENNY OPERA (which isn't really an opera), running May 28-June 20, 2015. BroadwayWorld has a sneak peek at the cast below!
New Line's season closes with the dark, comic masterpiece, Kurt Weill and Bertolt Brecht's world-famous musical comedy THE THREEPENNY OPERA, in the famous translation by Marc Blitzstein ( The Cradle Will Rock). This is the show that launched the pop standard, "Mack the Knife." With its haunting jazz score, acid harmonies, biting lyrics, and questionable morals, this is the show that inspired Cabaret, Urinetown, Sweeney Todd, Bat Boy, Urinetown, and so many other modern musicals. It's an ironic morality tale about brutal paradoxes, about redemption for the irredeemable, about devotion to the undeserving, and about justice serving the unjust. Originally opening in Berlin in 1928, the show later became the first mega-hit off Broadway in the 1950s, running over 2,700 performances. It's now one of the most revived musicals around the world, having been translated into eighteen languages and performed more than 10,000 times.
The New Line cast includes Todd Schaefer as Capt. MacHeath; Zachary Allen Farmer as Mr. Peachum; Sarah Porter as Mrs. Peachum; Cherlynn Alvarez as Polly; Christopher "Zany" Clark as Tiger Brown; Christina Rios as Lucy Brown; Nikki Glenn as Jenny Diver; and Reynaldo Arceno, Brian Claussen, Kent Coffel, Jeremy Hyatt, Todd Micali, Kimi Short, Margeau Baue Steinau, Luke Steingruby, and Larissa White. Scott Miller directs, with music direction by Jeffery Richard Carter, scenic design by Rob Lippert, costume design by Sarah Porter, lighting design by Kenneth Zinkl, and sound design by Ben Rosemann.
THE THREEPENNY OPERA runs May 28-June 20, 2015, on Thursday, Friday, and Saturday evenings, at 8:00 p.m., at the Washington University South Campus Theatre (formerly CBC High School), 6501 Clayton Road, just east of Big Bend. May 28 is a preview. Tickets are $25 for adults and $20 for students/seniors on Fridays and Saturdays; and $20 for adults and $15 for students/seniors on Thursdays. For other information, visit New Line Theatre's full-service website at www.newlinetheatre.com. All programs are subject to change. For more about the show, click here.
Photo Credit: Jill Ritter Lindberg

Zachary Allen Farmer as Mr. Peachum and Sarah Porter as Mrs. Peachum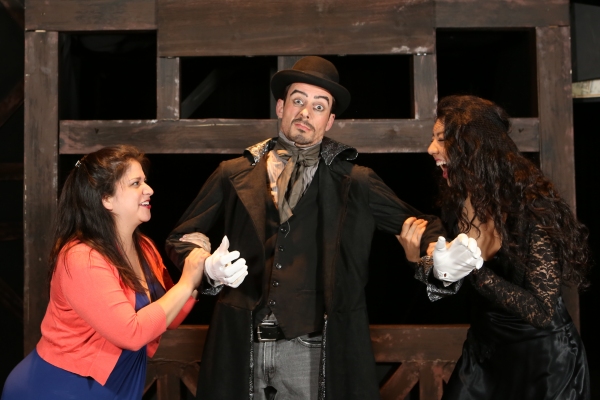 Christina Rios as Lucy Brown, Todd Schaefer as Capt. Macheath, and Cherlynn Alvarez as Polly Peachum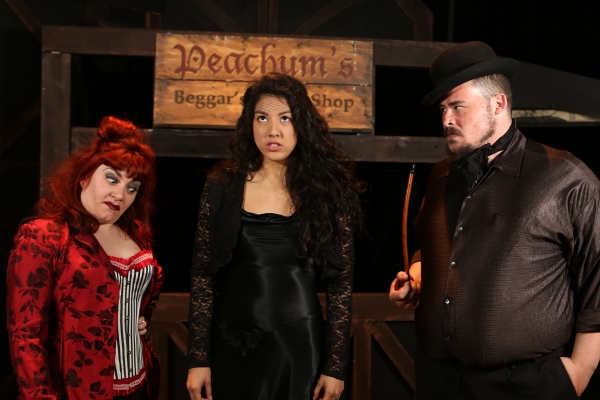 Sarah Porter as Mrs. Peachum, Cherlynn Alvarez as Polly Peachum, and Zachary Allen Farmer as Mr. Peachum

Sarah Porter as Mrs. Peachum, Cherlynn Alvarez as Polly Peachum, and Zachary Allen Farmer as Mr. Peachum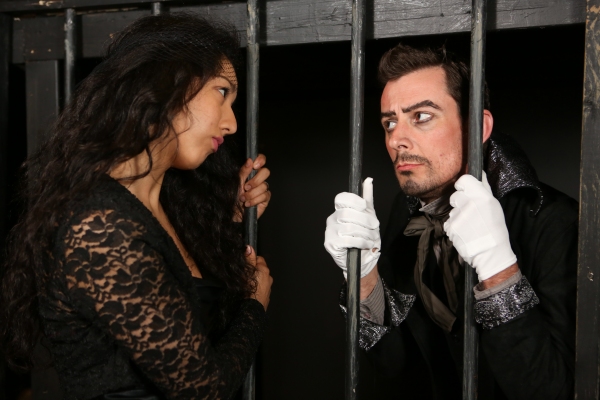 Cherlynn Alvarez as Polly Peachum, and Todd Schaefer as Capt. Macheath

Zachary Allen Farmer as Mr. Peachum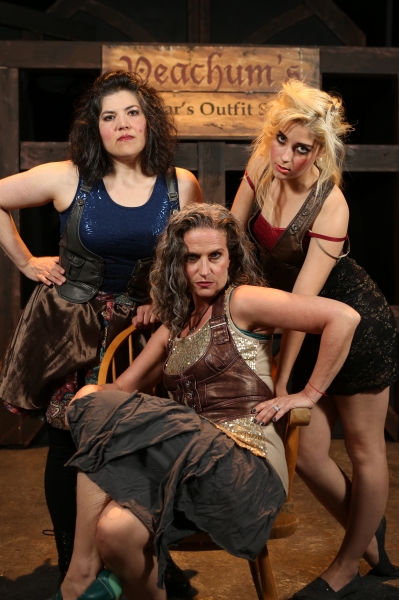 The 'ladies' of SoHo - Kimi Short, Margeau Baue Steinau, and Larissa White

Macheath's gang of thieves - Kent Coffel as Crookfinger Jake, Todd Micali as Walt Dreary, Luke Steingruby as Bob the Saw, Todd Schaefer as Capt. Macheath, and Brian Claussen as Readymoney Matt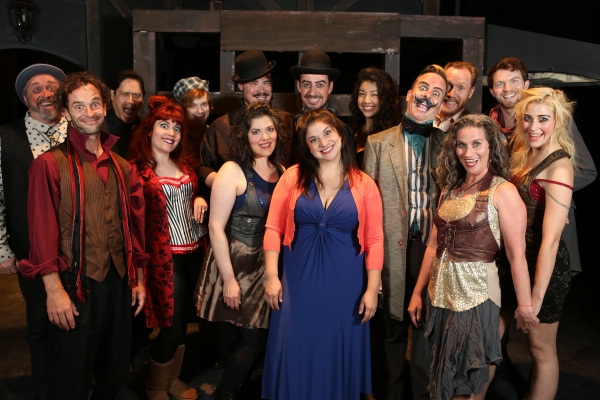 The cast of New Line Theatre's THE THREEPENNY OPERA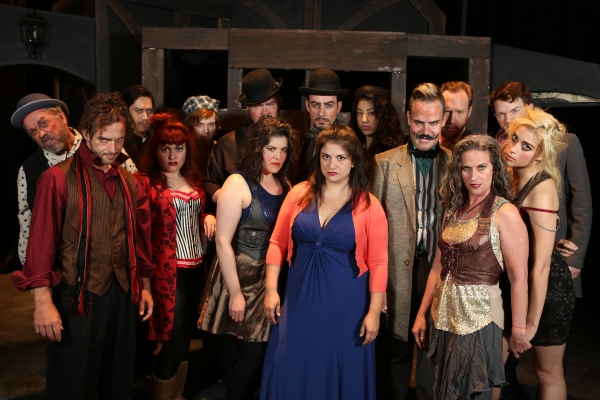 The cast of New Line Theatre's THE THREEPENNY OPERA