CANTANDO BAJO LA LLUVIA llega a los escenarios de Barcelona
Con motivo de su primera función, que tendrá lugar esta noche, hoy hemos podido ver un avance del musical en el Teatre Tívoli
Esta tarde ha tenido lugar una rueda de prensa en el Teatro Tívoli de Grup Balañá con Jordi Sellas, Ángel Llácer, Manu Guix y Miryam Benedited para presentar CANTANDO BAJO LA LLUVIA, que alzará el telón hoy a las 20:00h en el mismo teatro, con motivo de su primera función.
Àngel Llàcer ha aprovechado la ocasión para desvelar que "habrá una gira de LA JAULA DE LAS LOCAS y que, además, CANTANDO BAJO LA LLUVIA viajará a Madrid".
Hasta el momento, nos ha comentado, "más de 25.000 personas ya han confiado en CANTANDO BAJO LA LLUVIA, aún sin haber tenido lugar ninguna función", y eso demuestra un gran "acto de fe en nuestro trabajo".
Para este espectáculo tan esperado, ha añadido Miryam, "nos hemos planteado un reto, que es el de crear la fantasía de estar en la película sin estarlo".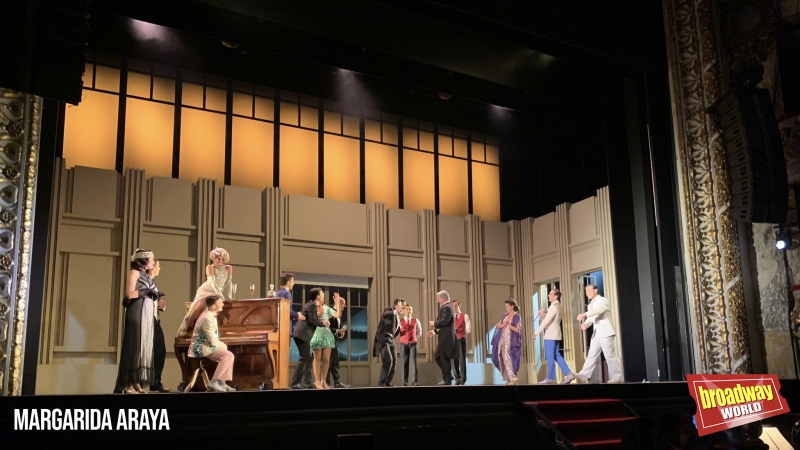 En el evento, que ha contado con la presencia del elenco del musical, se han mostrado algunos de sus números más memorables, como 'All I Do', y el mítico 'Singin' In The Rain'.
La obra narra la historia de Don Lockwood, una estrella del cine mudo que forma pareja junto a la insoportable Lina Lamont, y que se enamora perdidamente de la aspirante a actriz Kathy Selden, quien tiene un talento indiscutible para el canto.
Basado en la película homónima Singing in the rain (1952), CANTANDO BAJO LA LLUVIA es un espectáculo dirigido por Àngel Llàcer y Manu Guix, producido por Nostromo Live, y con coreografía de Miryam Benedited. Su guión es de Betty Comden y Adolph Green. El musical estará protagonizado por Iván Labanda como Don Lockwood, Diana Roig como Kathy Sheldon y Ricky Mata como Cosmo Brown.
Consigue tus entradas aquí.