Photo Flash: Marga van Rooy Back on Stage in MY BOETIE SE BOETIE SE BOETIE SE BABA
The inimitable Marga van Rooy, who many South Africans know and love as Ella in the popular television series VETKOEKPALEIS, is back on stage in this year's highly successful farce from Lefra Productions, MY BOETIE SE BOETIE SE BOETIE SE BOETIE SE BABA. The production is back at Carnival City's Mardi Gras Theatre by popular request after the first run of the show completely sold out.
Van Rooy plays the role of the fierce Mrs Poggenpoel in MY BOETIE SE BOETIE SE BOETIE SE BABA. Tom (Cobus Venter) and Linda (Cindy Swanepoel) want a baby and prepare to face the last hurdle, the visit of the social worker, Mrs Poggenpoel. Tom's brothers Dick (Botha Enslin) and Harry (Francois van Rensburg), full of good intentions, ensure that everything goes awry - ideal material for a farce!
Comedy comes naturally for Van Rooy. She says that she has enjoyed every moment of MY BOETIE SE BOETIE SE BOETIE SE BABA.
Comedy requires physically hard work. The pace in BOETIE SE BABA is incredibly quick and of course - true to farce - there are many doors opening and closing. We have such a wonderful cast and everyone fits perfectly into their roles. Come and see Mrs Poggenpoel give them hell.
Frans Swart, the director of MY BOETIE SE BOETIE SE BOETIE SE BABA says that when he translated and adapted the play, he knew from the beginning that Mrs Poggenpoel was the perfect role for Van Rooy:
And she gave me a lot more to me than I expected . The role fits her like a glove and she plays her exactly as I imagined her. And what impressed me even further, is the incredibly professional manner in which she works. It's such a privilege to work with such a legend.
Van Rooy was recently seen on South African television screens in VILLA ROSA and has also appeared in various films, such as FANIE FOURIE'S LOBOLA, VROU SOEK BOER en DIE WINDPOMP.
Bookings for MY BOETIE SE BOETIE SE BOETIE SE BABA, which runs from 27-30 August, are through Computicket on 0861 915 8000. Group bookings can be made directly through Lefra productions by calling (011) 815 3000 or by email at admin@lefra.com. Further information is available at www.myboetie.co.za.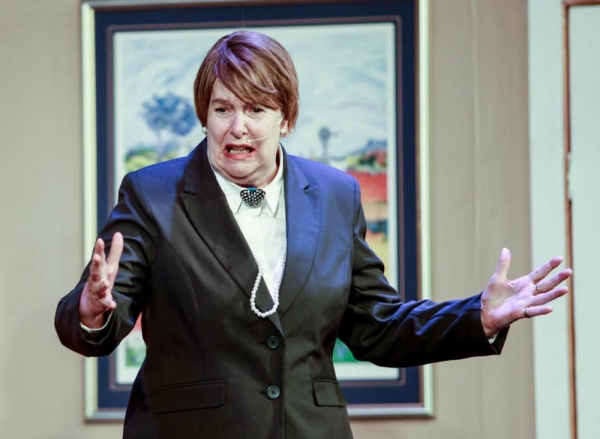 Marga van Rooy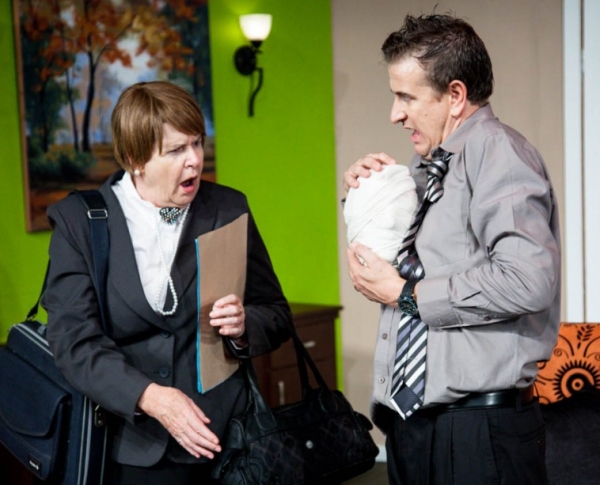 Marga van Rooy and Cobus Venter

Marga van Rooy, Cindy Swanepoel and Cobus Venter