Photo Coverage: The Baxter Theatre's KAROO MOOSE - NO FATHERS at the Edinburgh Assembly Fringe Festival
One of three plays by writer-director Lara Foot, KAROO MOOSE - NO FATHERS, forms part of the Baxter Theatre Centre's impressive showcase of six award-winning and cutting-edge productions at the 2017 Edinburgh Assembly Fringe Festival in Scotland this August. Presented in association with Assembly Festival and Riverside Studios, the six dramas include Foot's TSHEPANG: THE THIRD TESTAMENT and THE INCONVENIENCE OF WINGS, with Sylvaine Strike's TOBACCO, Yael Farber's MIES JULIE and the devised piece, THE FALL, also forming part of the programme.
KAROO MOOSE is the winner of eighteen top theatre awards. A powerful story of pain, redemption and hope, the play combines traditional African storytelling and magical realism. In an impoverished village in the Karoo region of South Africa, a young girl struggles to survive. A violent and terrifying incident and a chance encounter with an escaped moose change her life forever. The story is vividly brought to life by Zoleka Helesi, Mdu Kweyama, Bongile Mantsai, Thami Mbongo, Chuma Sopotela and Mfundo Tshazibane.
Take a look at the production, which runs at Assembly George Square Studios at 11:40 until 27 August from Tuesdays to Sundays, through the lens of photographer Oscar O'Ryan, below.


The cast of KAROO MOOSE - NO FATHERS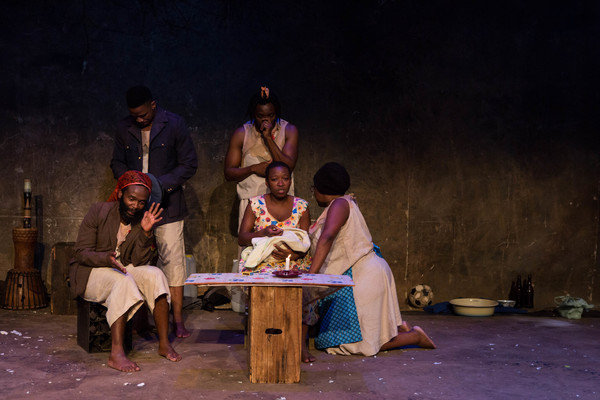 The cast of KAROO MOOSE - NO FATHERS

Zoleka Helesi, Chuma Sopotela and Bongile Mantsai in KAROO MOOSE - NO FATHERS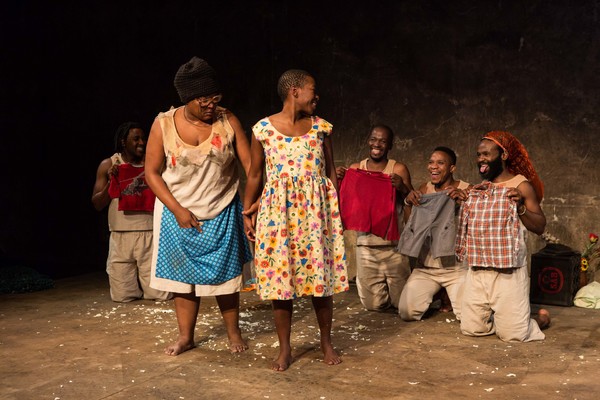 Mdu Kweyama, Zoleka Helesi, Chuma Sopotela, Thami Mbongo, Bongile Mantsai and Mfundo Tshazibane in KAROO MOOSE - NO FATHERS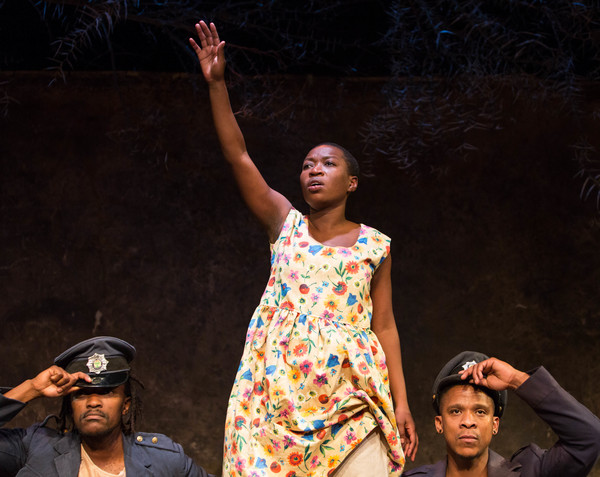 Mdu Kweyama, Chuma Sopotela and Bongile Mantsai in KAROO MOOSE - NO FATHERS

Mdu Kweyama, Chuma Sopotela and Bongile Mantsai in KAROO MOOSE - NO FATHERS

Chuma Sopotela and Mdu Kweyama (centre), with the company of KAROO MOOSE - NO FATHERS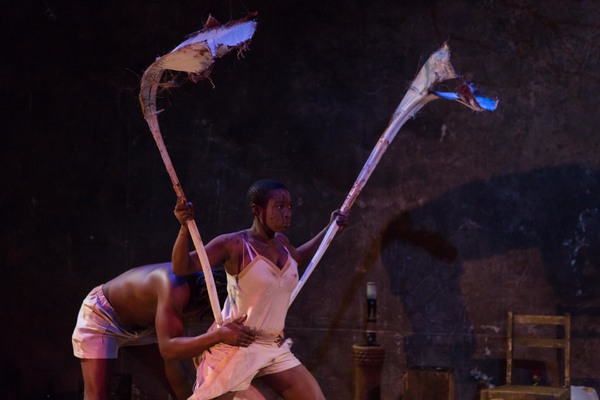 Chuma Sopotela and Mdu Kweyama in KAROO MOOSE - NO FATHERS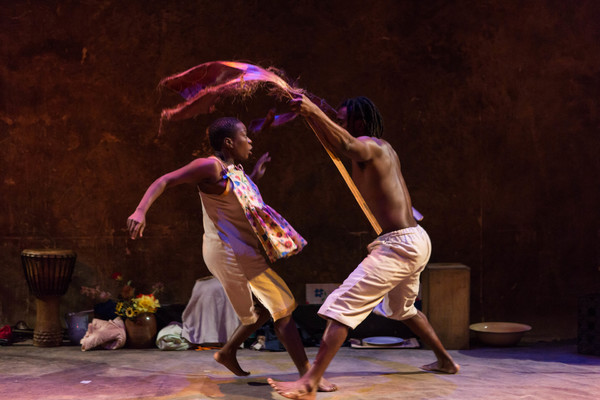 Chuma Sopotela and Mdu Kweyama in KAROO MOOSE - NO FATHERS

Chuma Sopotela and Mdu Kweyama in KAROO MOOSE - NO FATHERS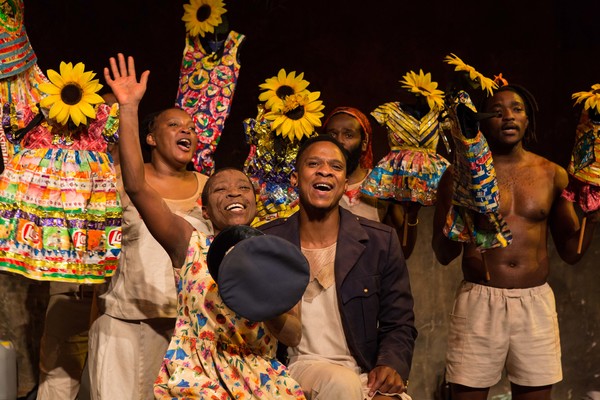 Chuma Sopotela and Bongile Mantsai leading the company of KAROO MOOSE - NO FATHERS

Chuma Sopotela and Bongile Mantsai in KAROO MOOSE - NO FATHERS