Latest News on Yael Farber
Stage Credits
Productions
[Off-Broadway, 2020]
Director
[Off-Broadway, 2019]
Director
[West End, 2017]
Director
[Off-Broadway, 2006]
Director
Writing
Creator
Author
Adaptor
Stage
Productions
[Off-Broadway, 2020]
Director
[Off-Broadway, 2019]
Director
[West End, 2017]
Director
[Off-Broadway, 2006]
Director
Writing
Creator
Author
Adaptor
Yael Farber Awards and Nominations
Evening Standard Awards - 2014 - Best Director
Yael FarberThe Crucible
Yael Farber News
Audible Theater Announces World Premiere of Jade Anouka's HEART
by Chloe Rabinowitz - May 11, 2022
Audible Inc. has announced the world premiere of HEART, written by and starring British performer and poet Jade Anouka, directed by Ola Ince.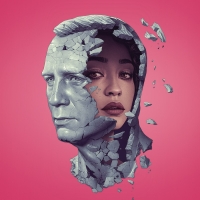 Meet the Cast of MACBETH
by Stephi Wild - Mar 29, 2022
Macbeth begins performances tonight, March 29, 2022, at the Longacre Theatre (220 West 48th Street) and opens on Thursday, April 28, 2022. Learn more about the cast bringing this show back to the stage!
The Martin E. Segal Theatre Center Announces SEGAL TALKS Week 25
by Chloe Rabinowitz - Nov 2, 2020
New York, US, and international theatre artists, curators, researchers, and academics will talk daily during the week for one hour with Segal Center's director, Frank Hentschker, about life and art in the Time of Corona and speak about challenges, sorrows, and hopes for the new Weltzustand— the State of the World.
Ed Stoppard, Richard Topol and Yuval Boim Star In Socially-Distanced Recording Of A WALK WITH MR. HEIFETZ
by A.A. Cristi - May 13, 2020
Spending lockdown in Israel, playwright James Inverne decided to put together an audio recording of his 2018 play A Walk With Mr Heifetz and stream it online for free, but soliciting donations for two Israeli charities - the AICF (America Israel Cultural Foundation) and Meir Panim.
Review Roundup: HAMLET Starring Ruth Negga at St. Anns Warehouse -What Did the Critics Think?
by Review Roundups - Feb 11, 2020
Academy Award nominee Ruth Negga is currently making her American theatrical debut in a passionate, critically acclaimed portrayal of William Shakespeare's Hamlet, directed by Yael Farber and featuring an ensemble of leading Irish actors. With Farber's direction, the focus moves from Hamlet's anguish and identity to the power of resistance against treachery and the raw usurpation of power. The production, which began on February 1, 2020, was extended for an additional week, and will now play through March 8, 2020.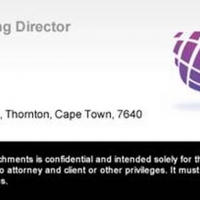 Mental Health Awareness Takes Centre Stage At The Market Theatre
by A.A. Cristi - Oct 2, 2019
Mental Health is not a stigma. This is a message that is driven forcefully by the Market Theatre Foundation's season of four productions that shine the spotlight on mental health.
Photo Flash: Inside Rehearsal For BLOOD WEDDING at the Young Vic
by Stephi Wild - Aug 29, 2019
From the extraordinary creative vision of acclaimed director Yaël Farber (Les Blancs, Mies Julie, The Crucible) comes this evocative and mythic production of Federico García Lorca's most famous tragedy, in a new adaptation by the multi award-winning Irish playwright Marina Carr.
MOUTHPIECE Earns Carol Tambor Best of Edinburgh Award
by Julie Musbach - Aug 23, 2019
The Carol Tambor Theatrical Foundation announces the winner of this year's The Carol Tambor Best of Edinburgh Award, the highest honor at the Edinburgh Festival Fringe. Chosen by Carol Tambor and members of her Foundation, along with The Scotsman Newspaper's Arts Writers Joyce McMillian, Jackie McGlone and Mark Fisher, Mouthpiece was announced as the winner at the Scotsman Award Ceremony during the closing ceremonies of the Edinburgh Festival Fringe on Friday, August 23.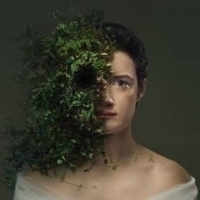 Young Vic Announces Full Cast For BLOOD WEDDING
by Stephi Wild - Jun 25, 2019
Young Vic Artistic Director Kwame Kwei-Armah today announces the complete cast for Blood Wedding. Multiple award-winning director Yael Farber (Les Blancs, Mies Julie, The Crucible) brings Federico Garcia Lorca's famous tragedy to the Young Vic this September in a new version by Marina Carr.
St. Ann's Warehouse Announces 40th Anniversary Season Highlights
by Julie Musbach - Jun 18, 2019
In 2020, St. Ann's Warehouse celebrates four decades of introducing some of the world's most innovative artists and productions to American audiences. First established at the National Landmark Church of St. Ann and the Holy Trinity (1980-2000), the organization has thrived since 2015 in its spectacular, infinitely reconfigurable permanent home on the Brooklyn Bridge Park waterfront.
Yael Farber Frequently Asked Questions
How many shows has Yael Farber written?
Yael Farber has written 2 shows including AMAJUBA: Like Doves We Rise (Creator), Mies Julie (Adaptor).
What awards has Yael Farber been nominated for?
Best Director (Evening Standard Awards) for The Crucible .