BWW Interview: Five on Friday with The Fugard Theatre's Greg Karvellas
Athol Fugard's THE ROAD TO MECCA is back on stage in South Africa in a major production mounted by The Fugard Theatre. At the helm of this new staging of the classic play is Greg Karvellas, the resident director and general manager of the warm and friendly theatre space that has staged productions many of Fugard's plays over the past few years, along with plays and musicals by both other local and international theatre-makers.
Karvellas has worked as a director, producer and production manager in both theatre and television for the past 13 years. His recent directorial credits on stage include Lee Hall's SHAKESPEARE IN LOVE, Joshua Harmon's BAD JEWS, Bruce Norris's CLYBOURNE PARK, Florian Zeller's THE FATHER and Mike Bartlett's CONTRACTIONS.
He is a long-time collaborator of audacious local playwright Louis Viljoen, having co-produced plays such as THE ABUSERS, THE BILE BOYS and THE FRONTIERSMAN. He has also directed Viljoen's work, notably last year's THE EULOGISTS and the hit play, CHAMP, which enjoyed successful seasons at the Artscape Arena Theatre, the Fugard Studio Theatre, the Grahamstown National Arts Festival and the Edinburgh Festival.
With THE ROAD TO MECCA having started performances on 27 March, Karvellas was able to share his thoughts on directing this well-loved South African play, his body of work and the current state of South African theatre in this week's edition of "Five on Friday" for BroadwayWorld South Africa.
David Fick: What makes it exciting for you to be directing THE ROAD TO MECCA, a classic South African text written by the namesake of The Fugard Theatre?
Greg Karvellas: THE ROAD TO MECCA is an iconic play. It hasn't been done in South Africa in 11 years which makes it a really special event. Added to this is that the Fugard Theatre is producing the production in honour of Athol Fugard's 85th birthday year, so lots to make it an exciting project. I have even more to be excited about when it comes to the cast, Sandra Prinsloo, Marius Weyers and Emily Child, who have been absolutely brilliant to work with and I am so honoured they chose to join me on this production. They are powerhouse talents.
DF: You've directed numerous plays at The Fugard, where you serve as the theatre's resident director. Have you had any favourites among the pieces you've brought to Cape Town audiences in your career there so far?
GK: Gosh, this is a tricky one. They have all been so unique and I have had fun on all of them so it's hard to pick an absolute favourite. I have been so lucky to have had the opportunity to work on so many different kinds of plays during my time at The Fugard. What I could speak to though is the most challenging production I have worked on - SHAKESPEARE IN LOVE - purely because of the scale and size of the cast. Having never worked with such a large team - 45 including the creatives and crew - it was a huge learning curve and a total rush when it all came together.
DF: Directing plays involves delving into the complexities of life and is a process that often ends up giving one insight into oneself along the way. What's the greatest thing you've learned about yourself when directing a play?
GK: It's not about me. This is probably the greatest thing directing has taught me. When working with actors, creatives and crew members on a show you have to be open and receptive. This way you can mine all the imaginations in the room and tell a story in the most creative way possible. It's taught me that when approaching a production, it's not important to have all the answers but rather to come in with an open mind and well researched and let the process and people involved shape the way the story is going to be told.
DF: What do you think the biggest challenge facing South African theatre is at present?
GK: Audience development. We have a very active theatre industry in South Africa with independent theatre-makers, commercial theatre spaces which are not state-funded and then state-funded houses, and we know that there is a theatregoing audience - but how best to develop this audience and grow it? It's a chicken and egg situation: as a theatre-maker, you have to produce work to present to an audience, but you need an audience to buy tickets to support and help grow your work. The independent theatre-makers know this more than anyone.
We also need to find and nurture upcoming set, costume and lighting designers. There is a huge gap in our industry when it comes to these departments. Theatres need to actively start learner-ship programs where skills and knowledge can be transferred on to the next generation of designers by experienced and working designers. The Fugard Theatre is doing this at the moment by creating opportunities like this, through associate designer roles on our various productions as well as technical internships. The talent is out there. We just need to make it accessible and viable for that talent to learn and grow.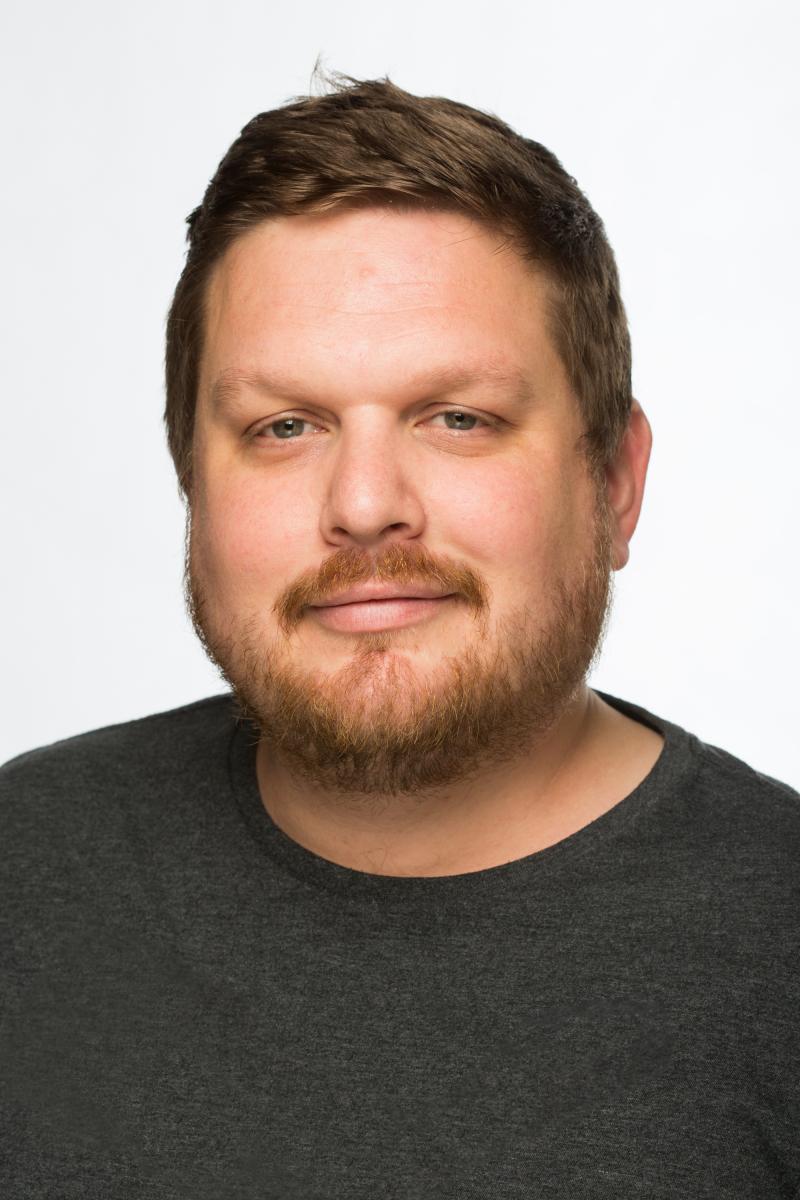 DF: In South Africa at this time, we have a huge mix of theatre legends and inspiring new artists. Who is your South African theatre hero?
GK: I have been so lucky over the years to have worked with so many inspiring theatre-makers. I cut my teeth stage and production managing for 12 years before seriously taking a run at directing and in this time, I have met and worked with people who have taught me so much.
Having said that, the one person who really inspires me and who is a superstar of our theatre industry in South Africa is Mandisi Sindo who founded and runs the Makukhanye Art Room based in Khayelitsha in Cape Town. His passion, will and drive to create a vibrant theatre space in Khayelitsha and his mission to uplift artists and theatre-makers from all parts of Cape Town is amazing. Mandisi is the embodiment of passion and inspiration and is exactly the kind of person this industry needs right now.
THE ROAD TO MECCA is currently running at the Fugard Theatre on Tuesdays through Saturdays 20:00, with a 16:00 matinee on Saturdays. Tickets cost from R130 to R230. Bookings can be made online through Computicket, by phone on 0861 915 8000, or in person at any Shoprite Checkers outlet. Bookings can also be made at The Fugard Theatre box office on 021 461 4554. There is a generous 15% discount available for the Friends of the Fugard members. The Fugard Theatre is situated in the heart of District Six, on the corner of Harrington and Caledon Streets, Cape Town.