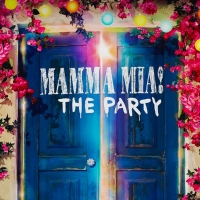 by BroadwayWorld UK TV - Nov 13, 2019
Mamma Mia! The Party has extended its booking period at London's O2 Arena, so BroadwayWorld UK reporter Jamie Body boarded his flight to Skopelos to see why it really is such a party. Watch the video below!
by BroadwayWorld TV - Sep 20, 2019
BroadwayWorld has a first look at opening night of Mamma Mia! the Party at The O2 London, on Thursday 19 September. Executive producer Björn Ulvaeus appeared during the show wearing his original ABBA costume from 1977 and welcomed guests including Mark Gatiss, Noel Fielding, Craig Revel Horwood and Arlene Phillips.