Wolf Play - Off-Broadway Tickets, News, Info & More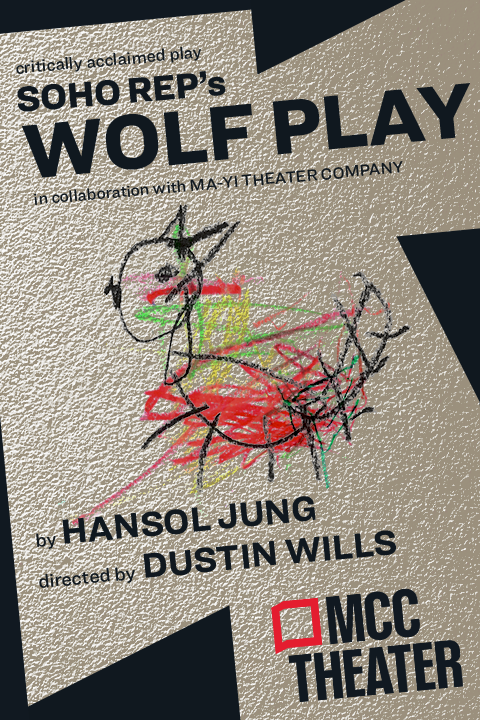 When an off-the-record adoption goes awry, Jeenu's new parents learn just how far a wolf will go to defend its pack.

Hansol Jung's WOLF PLAY is directed by Dustin Wills with exuberant imagination as MCC brings the critically acclaimed sold-out Soho Rep production back to the stage.
History:
Return Engagement
Run Type:
Limited Run
Market:
Off-Broadway
Previews:
January 26, 2023
Closing:
March 05, 2023

Address:
511 West 52nd Street
New York,NY10019
Wolf Play Off-Broadway Cast
Wolf Play Frequently Asked Questions
What productions of Wolf Play have there been?
Wolf Play has had 1 productions including Off-Broadway which opened in 2023.
How long has Wolf Play been running on Broadway?
Wolf Play opened at the Robert W. Wilson MCC Theater Space on Monday Feb 13, 2023 and has now been running for 0 month.
What theatre is Wolf Play playing on Broadway?
Wolf Play is playing at the Robert W. Wilson MCC Theater Space, which is located at 511 West 52nd Street New York.
Twitter Watch