Wolf Hall: Parts 1 & 2 Broadway
Wolf Hall: Parts 1 & 2 are adapted by Mike Poulton from Hilary Mantel's double Man Booker Prize winning novels, Wolf Hall and Bring Up the Bodies (published Henry Holt in the U.S.). The plays are based on the deceit, betrayal, and intrigue of the court of Henry VIII. The production features a company of more than twenty actors, headed by Ben Miles as Thomas Cromwell, Lydia Leonard as Anne Boleyn, and Nathaniel Parker as King Henry VIII, all under the direction of Olivier Award nominee Jeremy Herrin, who makes his New York City directing debut. The Royal Shakespeare Company is appearing with the permission of Actors' Equity Association.
Video preview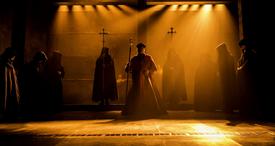 Photo preview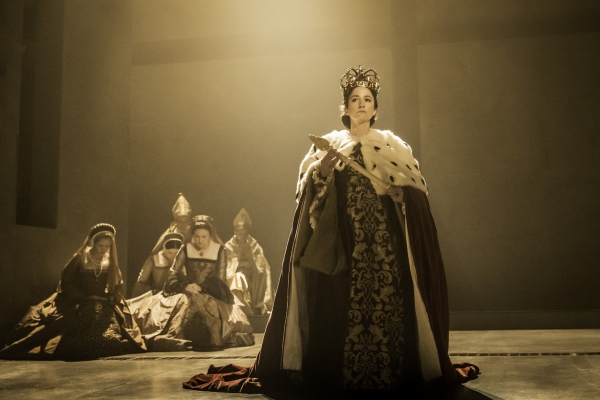 Schedule
Running Time: Two hours and 45 minutes, one intermissio
Featured Reviews For Wolf Hall: Parts 1 & 2
'Wolf Hall' theater review - amNY
Although full of intrigue and cruel twists of fate, "Wolf Hall" is a stiff, step-by-step, plodding march through English history, leaving little space for character development. One-liners and broad jokes have been added in that inappropriately contradict the ominous tone. Given that Part Two is hardly the end of the King Henry saga, "Wolf Hall" is incomplete as a narrative. Perhaps they should have waited for Mantel to finish all of her books before doing this onstage.
Wolf Hall: Parts One & Two: EW stage review - Entertainment Weekly
The sheer number of actors parading across the stage (nearly two dozen) can be overwhelming, particularly when it seems half the characters are named Thomas. But Wolf Hall is remarkably efficient in streamlining the Mantel novels down to their most exciting essence, making the play's pace seem much swifter than six hours. The immensely talented actors manage to make every backroom deal, courtier spat and royal tantrum fully enjoyable.
Wolf Hall: Parts 1 & 2 Broadway Cast