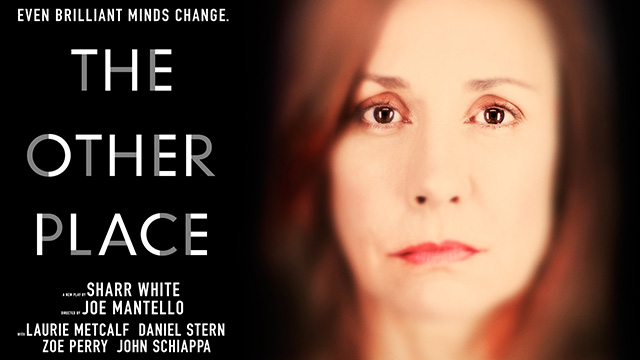 Update - Broadway Shutdown Extends To September 6 - Click Here
The Other Place - Broadway
Three-time Emmy Award winner and Tony Award nominee Laurie Metcalf (Roseanne, The Big Bang Theory, November, currently in Long Day's Journey into Night in London's West End, and a founding ensemble member of Steppenwolf Theatre Company) stars in MTC's Broadway-premiere production of The Other Place, a riveting new thriller by fast-rising playwright Sharr White and directed by 2-time Tony Award winner Joe Mantello (Other Desert Cities, Wicked, Love! Valour! Compassion!).
The Other Place had its world premiere at MCC Theater (Robert LuPone, Bernard Telsey, William Cantler, Artistic Directors; Blake West, Executive Director), opening on March 28, 2011 where it extended due to popular demand. The Other Place was nominated for two Outer Critics Circle Awards, a Drama League Award, and three Lucille Lortel Awards. Metcalf won an Obie Award and a Lucille Lortel Award for her performance in the production.
Video preview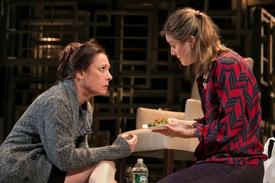 Photo preview
Twitter watch
@mtc_NYC
05/21/2020 02:28pm
TUNE IN ALERT: We're going live on Facebook today at 5pm EDT to present a conversation with JITNEY director Ruben S… https://t.co/nyw3JtOs7D
Featured Reviews For The Other Place
Theater review: 'The Other Place' - NY Daily News
The supporting cast is topnotch, including Daniel Stern as Juliana's beleaguered husband, Zoe Perry (Metcalf's real-life daughter), who plays a doctor and a bitter divorcee, and John Schiappa in a couple small roles. But it's really all about Juliana, a brittle individual who seems even tougher than she did during the first run. She's now caustic enough to come with a warning label. It's not a fluke, considering that Ian says to his wife: "You know, what surprises me almost more than anything else is how cruel this thing has made you." It's a harsh reality. And played by Metcalf, it hurts so good.
'The Other Place' looks at 'a woman in-between' - USA Today
Juliana's seeming deterioration and her struggle to come to terms with it raise intriguing questions about our emotional and intellectual autonomy; and director Joe Mantello, who initially helmed the play off-Broadway last year, guides his fine cast with sensitivity and wit. Metcalf, who earned an Obie Award in that earlier production, gives a performance as impressive for its elegance as it is for its fearlessness. Even in Juliana's most lost, desperate moments, we're aware of her native mental agility and her fierce pride, which make her painful journey all the more poignant.
The Other Place Broadway Cast