The Importance of Being Earnest - 2011 - Broadway
The Importance of Being Earnest is a glorious comedy of mistaken identity, which ridicules codes of propriety and etiquette. Dashing men-about-town John Worthing and Algernon Moncrieff pursue fair ladies Gwendolen Fairfax and Cecily Cardew. Matters are complicated by the imaginary characters invented by both men to cover their on-the-sly activities - not to mention the disapproval of Gwendolen's mother, the formidable Lady Bracknell.
Video preview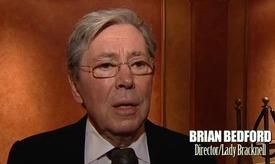 Schedule
Running Time: 2 hours and 20 minutes, with two intermissions
Featured Reviews For The Importance of Being Earnest
The Importance of Being Earnest - Backstage
For a lesson in playing brittle and brilliant farce, head to the American Airlines Theatre for a near-perfect staging of "The Importance of Being Earnest," Oscar Wilde's whimsical 1895 classic. Director Brian Bedford, who is also starring in drag as Lady Bracknell, remembers that Wilde originally subtitled his play "A Serious Comedy for Trivial People." Bedford has his company play the shallow objectives of the upper-crust Victorian characters with complete seriousness, rather than going for the obvious laughs. Highly stylized and sleekly staged, this is probably the funniest and sharpest production of the comedy, a favorite on regional and community stages, I've ever seen.
The Importance of Being Earnest - Variety
Bedford may be the star of this vehicle, but he's shrewd enough to surround himself with sturdy backup, none cleverer at their jobs than Dana Ivey and Paxton Whitehead, a dynamite comic duo as the lovesick tutor Miss Prism and the obtuse vicar, the Reverend Canon Chasuble. As the arbiter of all matters of good taste, even the uncompromising Lady Bracknell would agree that, from top to bottom, this is one fine cast.
The Importance of Being Earnest Broadway Cast