The Family Upstairs - 1925 - Broadway
(New York, NY)
1547 Broadway at W. 46th St.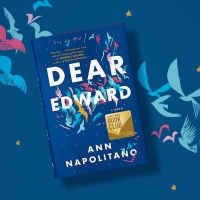 by Bonnie Lynn Wagner - Jan 7, 2020
Barnes and Noble just announced that the next Selection will be DEAR EDWARD by Ann Napolitano, which just released yesterday, January 6th, and is the captivating tale of a man who is the sole survivor of a tragic plane crash. The February Book Club will meet at stores nationwide on February 4th at 7 p.m.

by Emma Watkins - Dec 18, 2018
Caroline, Or Change tells the story of a maid in Louisiana in 1963. Racial and class tensions form the backdrop, but the show also contains a great deal of joy, humour and sass thanks to a frankly glorious cast led by the inimitable Sharon D. Clarke.