The Caseworker - 1976 - Off-Broadway
(New York, NY)
416 West 42nd St.(between 9th & 10th Aves)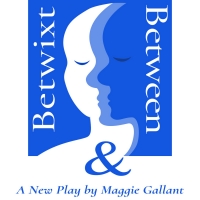 by Stephi Wild - Oct 12, 2021
A new play exploring the complexities of the adoption 'ghost kingdom' debuts online in a dynamic virtual reading at the Adoption Knowledge Affiliates (AKA) 2021 Conference. The Austin playwright, the director, and one of the lead actors are adoptees living in the US and UK.
by Marakay Rogers - Feb 5, 2016
Eizabeth Keen has adoption issues, Tom Keen hooks up with his ex, and Raymond Reddington has an affair worth avenging, as Tony Shaloub plays a criminal business merger expert on NBC's THE BLACKLIST
by Herbert Paine - Feb 29, 2020
In FOSTER BOY, based on his own experience as a children's rights attorney, screenwriter and producer Jay Paul Deratany and director Youssef Delara have delivered a profoundly moving and superbly acted drama about a young man victimized by the privatized foster care system and a high-powered corporate attorney begrudgingly assigned to be his advocate. One of the featured films at this year's Sedona International Film Festival.