Skylight - 2015 - Broadway
On a bitterly cold London evening, schoolteacher Kyra Hollis (Carey Mulligan) receives an unexpected visit from her former lover, Tom Sergeant (Bill Nighy), a successful and charismatic restaurateur whose wife has recently died. As the evening progresses, the two attempt to rekindle their once passionate relationship, only to find themselves locked in a dangerous battle of opposing ideologies and mutual desires.
David Hare's Skylight originally premiered at the National Theatre in London in 1995 before going on to play smash hit engagements in the West End and on Broadway the following year. When the 2014 production of Skylight opened in the West End in June it was praised by critics on both sides of the Atlantic.
Video preview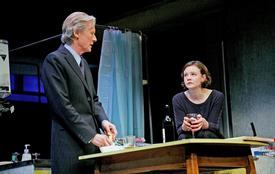 Photo preview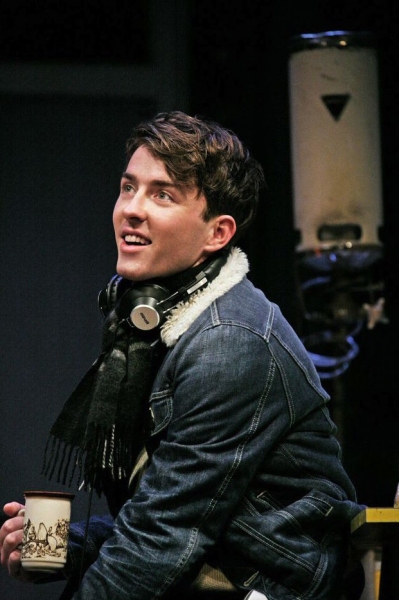 Schedule
Running Time: Two hours and 20 minutes
Featured Reviews For Skylight
'Skylight' Theater Review: Carey Mulligan and Bill Nighy Bring New Fire to an Old Romance - The Wrap
Nighy's performance is deliriously over the top, and the night's biggest laugh comes when Mulligan does a spot-on impersonation of her co-star
'Skylight' Review: Bill Nighy & Carey Mulligan Spark And Smolder In David Hare Revival - Deadline
...Nighy and co-star Carey Mulligan have a brilliant vehicle worthy of their complementary talents. Piloted with exceptional sensitivity by Stephen Daldry and beautifully designed by Bob Crowley and Natasha Katz, this revival is as fine as the original -- while being utterly different in texture, tone and impact...Hare...refuses to stack the deck, giving us full rein to fall under the spell of both Tom and Kyra as they inevitably succumb to the forces that both brought them together and tore them apart...Nighy...exudes a to-the-manor-born elegance that's heightened by the nervous tics of a febrile personality used to getting his way...Mulligan casts a hypnotic spell, playing combativeness and vulnerability in perfect balance. The result is riveting, as absorbing a drama as can be seen anywhere this season, played at the highest level...Skylight is a keeper and this revival is one for the ages.