Skylight - 2015 - Broadway
On a bitterly cold London evening, schoolteacher Kyra Hollis (Carey Mulligan) receives an unexpected visit from her former lover, Tom Sergeant (Bill Nighy), a successful and charismatic restaurateur whose wife has recently died. As the evening progresses, the two attempt to rekindle their once passionate relationship, only to find themselves locked in a dangerous battle of opposing ideologies and mutual desires.
David Hare's Skylight originally premiered at the National Theatre in London in 1995 before going on to play smash hit engagements in the West End and on Broadway the following year. When the 2014 production of Skylight opened in the West End in June it was praised by critics on both sides of the Atlantic.
Video preview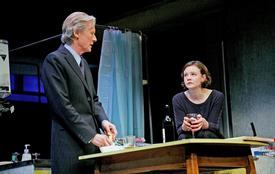 Photo preview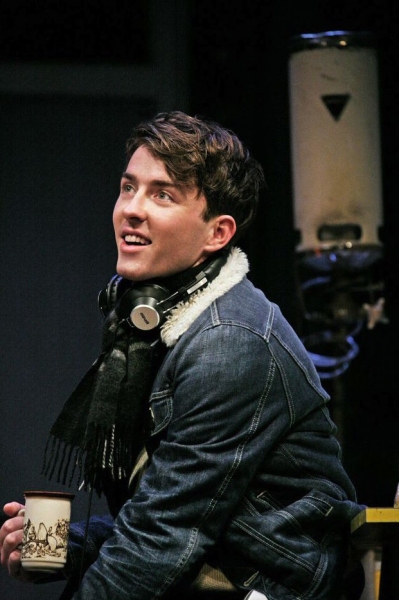 Schedule
Running Time: Two hours and 20 minutes
Featured Reviews For Skylight
Mulligan, Nighy offer searching 'Skylight' - USA Today
But Hare's play is not a polemic, and the chasm that has grown between Tom and Kyra owes to more than political differences. In this U.K.-based production, directed with compassion and brutal clarity by Stephen Daldry, both emerge as flawed, sympathetic, believable human beings...This Tom, for all his superficial arrogance, is a man overwhelmed with restlessness...We see the flickers of shame and vulnerability behind his imperiousness. Mulligan's Kyra has her own nervous energy, but is more palpably weighed down by repressed passion, and guilt...Sad-eyed and draped in an oversize sweater, Mulligan seems almost physically transformed by her character's premature weariness...Whether Kyra and Tom can reconcile or not, this Skylight assures us, both will endure -- as will the troubled, contradictory world around them.
Review: 'Skylight' on Broadway is funny and poignant - Associated Press
Mulligan, in a crackling revival of David Hare's "Skylight" that opened Thursday at the Golden Theater, starts and completes a spaghetti Bolognese during the first act, chopping onions and garlic and boiling water along the way. The whiff of sausage lingers deliciously during intermission. It's a fitting theatrical device because this show, quite simply, cooks. Mulligan, a spectacular Bill Nighy, the marvelous newcomer Matthew Beard and the director Stephen Daldry make alchemy onstage with their own red-hot talent. Funny, poignant and insightful, the West End transfer "Skylight" is a full meal in a place where appetizers often pass as entrees.