Nina Rosa - 1930 - Broadway
(New York, NY)
245 West 44th St.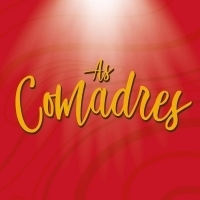 by Claudio Erlichman - Jul 4, 2019
The musical brings the first direction by Ariane Mnouchkine outside the Theatre du Soleil and it reunites a list of twenty Brazilian actresses that take turns in diverse roles. The short season runs from July 5 to 28 at Teatro Anchieta (Sesc Consolacao).

by BWW News Desk - Feb 1, 2018
An all-star cast full of Tony, Drama Desk, and Nightlife Award winners and nominees will launch The Town Hall's 18thSeason of Broadway by the Year® on February 26 at 8pm. Tony Award winners Chuck Cooper (The Life) and Tonya Pinkins (Jelly's Last Jam) lead the 2/26 cast, joined by Tony Award nominee Emily Skinner (Side Show), Drama Desk Honoree Danny Gardner (Dames at Sea), Drama Desk Nominee Kerry O'Malley (Into the Woods), Nightlife Award Winner Scott Coulter, and featuring former Broadway Rising Star Pedro Coppeti. As always, series creator Scott Siegel will write, direct, and host this special concert event.