Les Miserables Broadway
Cameron Mackintosh presents a brand new production of Boublil & Schonberg's legendary musical, Les Miserables, with glorious new staging and dazzlingly reimagined scenery inspired by the paintings of Victor Hugo. This new production that has been acclaimed by critics, fans and new audiences and is breaking box office records around the country is now coming to Broadway.
LES MISERABLES has returned to Broadway's Imperial Theatre in an acclaimed new production that has audiences leaping to their feet. Set against the backdrop of 19th-century France, LES MIZ is an unforgettable story of heartbreak, passion, and the resilience of the human spirit, that has become one of the most celebrated musicals in theatrical history.
Featuring the timeless score and beloved songs "I Dreamed A Dream," "Bring Him Home," "One Day More," and "On My Own," this breathtaking new Broadway production has left the critics awestruck, hailing it "A LES MIZ FOR THE 21st CENTURY!" (The Huffington Post)
Video preview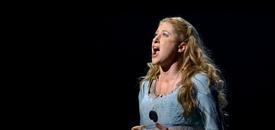 Photo preview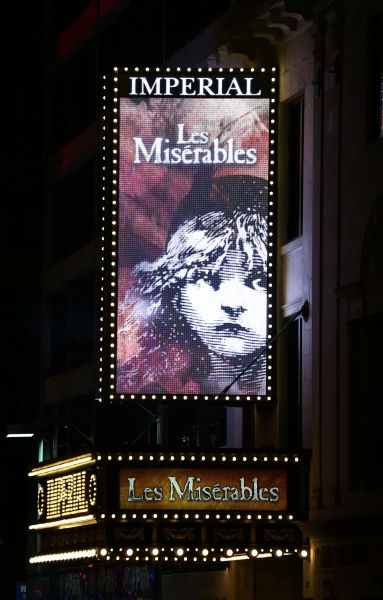 Schedule
Running Time: 2 hours and 55 minutes, with one intermission
Featured Reviews For Les Miserables
Theater review: 'Les Miserables' -- 2 stars - amNY
The revival is disheartening for those who were raised on the original show, which had an elegant and extremely effective simplicity. What "Les Miz" really needs is a rest. Too much of even a great musical can be nauseating. This "Les Miz" feels less like a revival than a ritual.
Theater Review: This Time, Less Miz Is (Slightly) More - Vulture
..to say this production is not as bombastic as the original is to rate it at perhaps an 8 instead of a 10 on the Hugo scale. (The 2012 movie cannot even be measured with current technology.) At the same time, the simplified staging works against the show by further exposing the thinness of the writing...Ramin Karimloo, a next-generation mega-musical expert, who is passionate and precise as Valjean and delivers the most exquisite "Bring Him Home" I've ever heard. A less-expected delight is Will Swenson. Though his Broadway credits (including Hair and Priscilla Queen of the Desert) did not suggest the stature and discipline needed for an effective Javert, he offers a highly mannered but convincing interpretation, biting decisively into every musical phrase like a Doberman. But in cramming the rest of the story into three hours, the authors have cherry-picked Hugo's plot so mercilessly that only its highlights remain. The result is both thin and flat, with nearly everything pitched at the same overwrought level.
Les Miserables Broadway Cast