Les Miserables - 2014 - Broadway Tickets, News, Info & More
Cameron Mackintosh presents a brand new production of Boublil & Schonberg's legendary musical, Les Miserables, with glorious new staging and dazzlingly reimagined scenery inspired by the paintings of Victor Hugo. This new production that has been acclaimed by critics, fans and new audiences and is breaking box office records around the country is now coming to Broadway.
LES MISERABLES has returned to Broadway's Imperial Theatre in an acclaimed new production that has audiences leaping to their feet. Set against the backdrop of 19th-century France, LES MIZ is an unforgettable story of heartbreak, passion, and the resilience of the human spirit, that has become one of the most celebrated musicals in theatrical history.
Featuring the timeless score and beloved songs "I Dreamed A Dream," "Bring Him Home," "One Day More," and "On My Own," this breathtaking new Broadway production has left the critics awestruck, hailing it "A LES MIZ FOR THE 21st CENTURY!" (The Huffington Post)
Video preview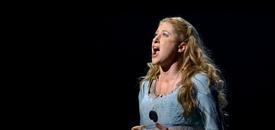 Photo preview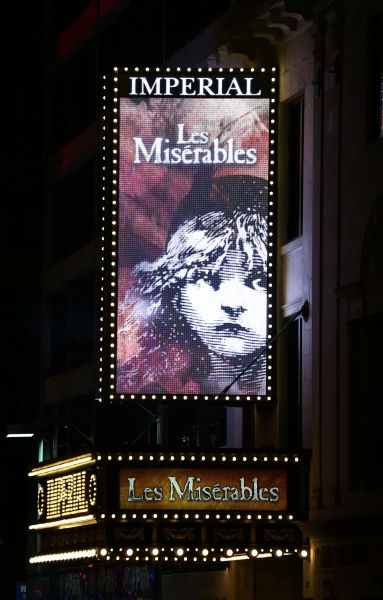 Schedule
Running Time:
2 hours and 55 minutes, with one intermission
Featured Reviews For Les Miserables
Theater review: 'Les Miserables' - NorthJersey.com
You can pick holes in it - yes, it's terribly sentimental, and illogical - but its grand conception and parade of timeless songs sweep everything else away. The fine new production, I'm happy to say, doesn't sponge on the show's reputation.
A 'Les Misérables' worth seeing, mostly for its star - USA Today
The faithful will be pleased that producer Cameron Mackintosh's new staging (*** out of four stars), which opened Sunday at the Imperial Theatre, offers as much bombast as ever. There are thundering performances of Schönberg's syrupy, repetitive score (with new orchestrations), a vast, creepy set (by Matt Kinley) inspired by Hugo's paintings and a company of accomplished troupers who gamely glower and fret under Laurence Connor and James Powell's heavy-handed direction. For the rest of us, luckily, there is another compelling reason to check out this production: its leading man, Ramin Karimloo...Perhaps we'll have the good fortune to see Karimloo tackle Billy Bigelow or Sweeney Todd in the future, or perform in an original musical that can more fully accommodate his robust gifts as a singer and actor. For now, this LES MISERABLES will have to suffice.
Les Miserables Broadway Cast