In Transit - 2016 - Broadway
Featuring an a cappella score from the talents behind Frozen and Pitch Perfect, IN TRANSIT is a new, modern musical, bringing to life a vivid tapestry of characters and music in the city that never sleeps... or stands still. Inspired by the vibrant rhythms of life on the subway, IN TRANSIT follows the intertwining lives of eleven New Yorkers, all hoping to catch the express train to success, love and happiness- and the stops they make along the way.
With a book, music and lyrics by Academy Award winner Kristen Anderson-Lopez (Frozen), James-Allen Ford, Russ Kaplan and Sara Wordsworth and vocal arrangements by Deke Sharon (Pitch Perfect, "The Sing-Off"), IN TRANSIT is directed and choreographed by three-time Tony Award winner Kathleen Marshall (Anything Goes, Nice Work If You Can Get It).
Video preview
Photo preview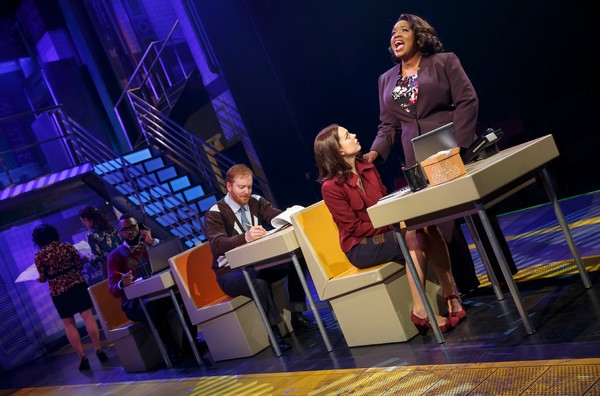 Featured Reviews For In Transit
'In Transit': Theater Review - Hollywood Reporter
The appeal of paying Broadway prices for such an experience can be debated. More to the point, In Transit, while boasting engaging performances, features cliched characters and situations too bland for a sitcom, let alone theater.
In Transit: EW stage review - Entertainment Weekly
Comedy also abounds, and the jokes are plentiful, even if they don't all land. Sure, everyone gets the pizza rat quip - that video went viral around the world - but are non-New Yorkers going to appreciate references to Dr. Zizmor, manspreading, or the dreaded empty car? The laughter for these was sparse, making it clear who in the audience was a tourist and who were the locals. Some of the more well-known pop culture references, including name-checking Lin-Manuel Miranda, Pippa Middleton, and Duck Dynasty, elicited a stronger reaction.