Photo Flash: Christine Taylor and Ella Olivia Stiller Swipe Their MetroCards at IN TRANSIT
Christine Taylor and her daughter, Ella Olivia Stiller, both swiped their MetroCards this weekend at Broadway's IN TRANSIT. Check out an exclusive photo of the pair with the the cast below!
In Transit, a funny and poignant new Broadway musical, follows the intertwined lives of 11 New Yorkers faced with the challenges of city life. With a groundbreaking a cappella score by a team including the creators of Pitch Perfect and Frozen, In Transit takes you on a journey with people hoping to catch the express train to their dreams-including the stops they make along the way. Modern yet timeless, In Transit is a story about all of us, set to music that will stay with you long after the ride is over.
Photo courtesy of Colgan McNeil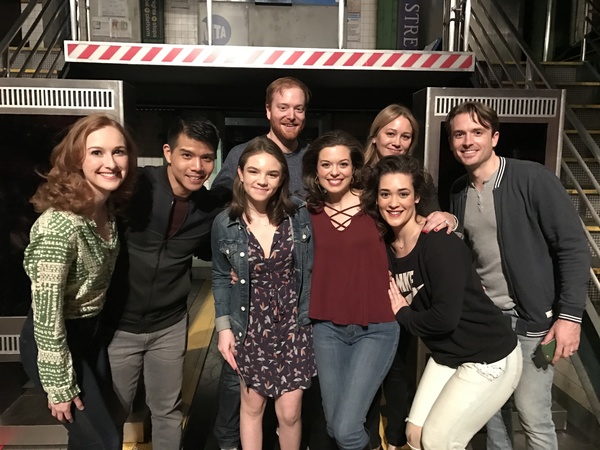 Ella Olivia Stiller and
Christine Taylor
with the cast of IN TRANSIT