Click Here for More Articles on Podcasts
Design-Focused 'in 1: the podcast' Welcomes IN TRANSIT Associate Sound Designer, Alex Hawthorn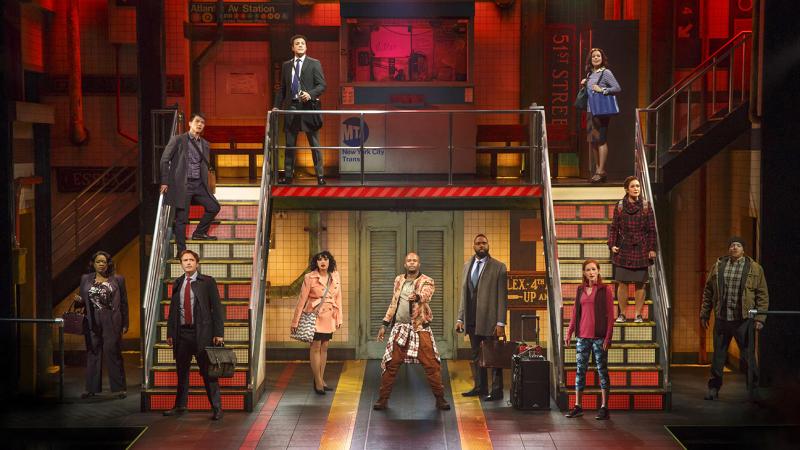 Cory has a day off out of town with little to do but sit and chat with another awesome designer, so this week we bring you a brand new episode with Sound Designer and very distinguished gentleman, Alex Hawthorn!
Aside from following in the footsteps of past guests with fantastically groomed facial hair (Mr. Zinn and Mr. Nigrini), Alex is one of the leading Associate Sound Designers on Broadway, on the cutting edge of new advents in sound design technology. Fresh of his collaboration with Ken Travis on In Transit, Alex discusses the myriad of difficulties in finding the right sound for Broadway's first a capella musical.
With in-ear monitors for every cast member, a backstage mixer, hundreds of cues that only the performers hear, and with no band to hide behind, the sound design plays a starring role. Alex and Cory also discuss the optics of where the Sound Designer sits during tech and how that can help shape the ongoing discussion about sound as a craft vs art.
And they bounce around to other topics including the revolutionary approach to how you hear the performers at ALADDIN, the transition from associate to designer, how sound designs are adjusted for touring productions, and naturally, the best BBQ in Kansas City!
Check out the episode here:

You can subscribe to in 1: the podcast on iTunes HERE.
---
Guest Bio: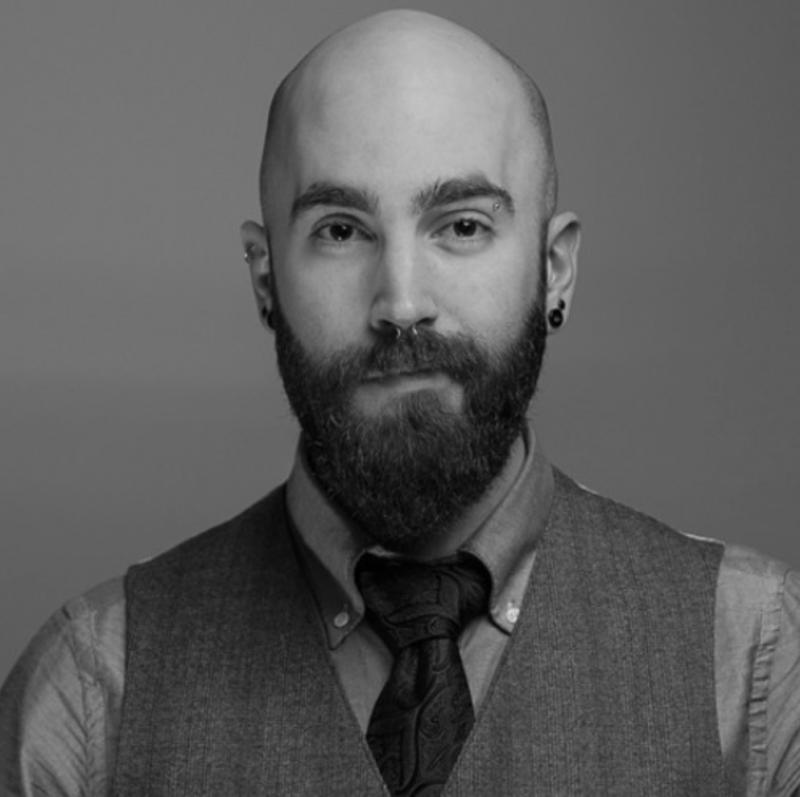 Alex Hawthorn is a Brooklyn-based Sound Designer and composer. As a resident artist with Theater Mitu, he has designed many shows, including Hamlet/UR-Hamlet, Juárez: A Documentary Mythology, and Medea. His work with Theater Reconstruction Ensemble includes Rhinbecca, NY (The Brick), You On the Moors Now (HERE Arts), and the upcoming How to Hamlet, or Hamleting Hamlet (HERE Arts). Other NY credits include STRAIGHT (Acorn Theater), Fly By Night (Playwrights Horizons), The Great Immensity (The Civilians at The Public), and Old Comedy from Aristophanes' Frogs (Target Margin at CSC). Regionally, his work has been heard at the Ordway, Kansas City Rep, Baltimore's Center Stage, Mass MoCA, Contemporary Arts Center, and LATC, as well as in Central and South America, Europe, the Middle East, and Asia.
As an Associate, his work on Broadway includes In Transit, Aladdin, I'll Eat You Least, Jekyll & Hyde, A Christmas Story, Harvey, Chaplin, Newsies, Once, A View From the Bridge, Memphis and Hair.
In addition to (and occasionally in conjunction with) his sound design work, Alex enjoys playing around with Max MSP, Arduinos, and other meldings of art and technology. He can often be found with a camera in-hand, and his photographic work can be seen on Instagram as AFHawthorn.
---
About 'in 1: the podcast':
You know those conversations you have at the bar after a long day of tech?...The moments where you sit with your friends and colleagues and discuss what you love about being a designer, but also what drives you mad? Imagine getting to listen in on those conversations with some of the most fascinating, celebrated, and sought after theatrical designers working today. That is what in 1: the podcast strives to be. A long-form, uncensored, candid chat with designers of all walks of life talking about their lives in the theatre. No topic is off limits. From life on the road to life in a Broadway theatre. From trying to get noticed in New York to making a splash in regional theatre. You'll never know what to expect from each episode. You might learn about a designer's latest inspiration, or how they got started, their most embarrassing moment, or their favorite collaborator. Hosted by real life (we think) designer Cory Pattak, in 1: the podcast offers unprecedented access into the world of theatrical design, direct from the industry's most interesting movers and shakers. All the world's a stage, so draw back the curtain and come meet the magic makers who bring those worlds to life.
Website: in1podcast.com
Facebook: in1podcast
Twitter: @in1podcast
Related Articles