Golden Boy - 2012 - Broadway
GOLDEN BOY is the story of Joe Bonaparte (to be played by Seth Numrich), a young, gifted violinist who is torn between pursuing a career in music and earning big money as a prize fighter. This will be a rare Broadway production for the Odets classic and the second Odets work to be presented by Lincoln Center Theater following its Tony Award winning revival of Awake and Sing!, also directed by Bartlett Sher, in 2006.
Video preview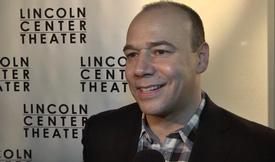 Photo preview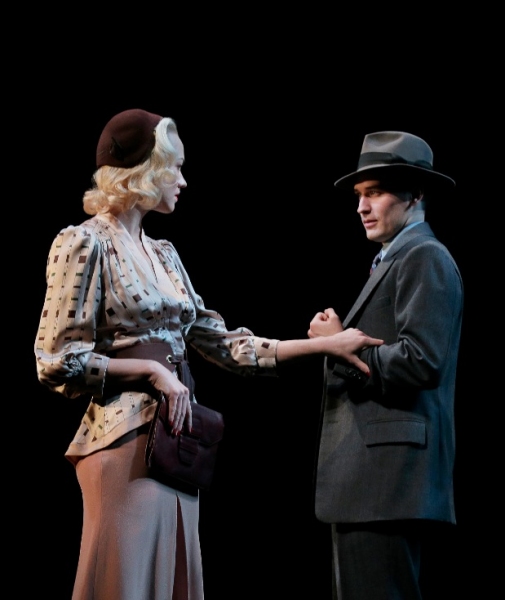 Twitter Watch
@LCTheater
03/04/2021 01:38pm
Just announced! Next up in our FREE #LCTSpotlight Series: "Looking Back at CONTACT." Featuring Susan Stroman, John… https://t.co/UAx2zZYikI
Featured Reviews For Golden Boy
Golden Boy - Time Out NY
That line—like everything in Lincoln Center Theater's powerhouse revival—comes through with brightly burnished force; the jazz rhythms and escapist pang are pure Odets, In a fall already steeped in excellent revivals—Who's Afraid of Virginia Woolf?, The Heiress and Glengarry Glen Ross—Golden Boy is the champion. Director Bartlett Sher, a superb 19-member ensemble and an ace design crew lift a neglected American classic and send it roaring back into the ring.
The Sweet Science vs. the Stradivarius - New York Times
The skills [Sher] evinced in that rewarding revival ["Awake and Sing!"] are on view here, too: a knack for making Odets's vernacular language feel like fresh mint instead of stale corn, and a gift for cutting to the emotional quick of a conventionally structured melodrama…As the young hero, who is determined to make himself over into the kind of man the world reveres, Mr. Numrich ("War Horse") moves with an antic grace in the play's early scenes...There is music in the way Mr. Numrich moves that hints at the lyric temperament Joe once felt as a salvation..., and now feels as an inhibiting burden…The process is watched from a distance by his loving father, played with impressive delicacy by a sad-eyed, soft-spoken Tony Shalhoub….Mr. Shalhoub infuses his performance with an elegiac tenderness that never descends into the maudlin…."Golden Boy" is at times dragged down by predictable plot mechanics that obscure the ripped-from-the-gut honesty that glittered more fiercely in earlier Odets plays. Some passages are too bluntly written, tapping out the play's moral message in telegraphic language that makes you wince….But even the play's pulpier excesses...are brought home with conviction by the cast.