Diana - Broadway Tickets, News, Info & More
Tony Award-winning director Christopher Ashley (Come From Away) and the wrtiers behind the Tony Award-winning musical Memphis (Joe DiPietro and David Bryan) bring us face-to-face with one of the 20th century's most compelling figures in this landmark musical event, featuring an epic and sweeping contemporary score.
Photo preview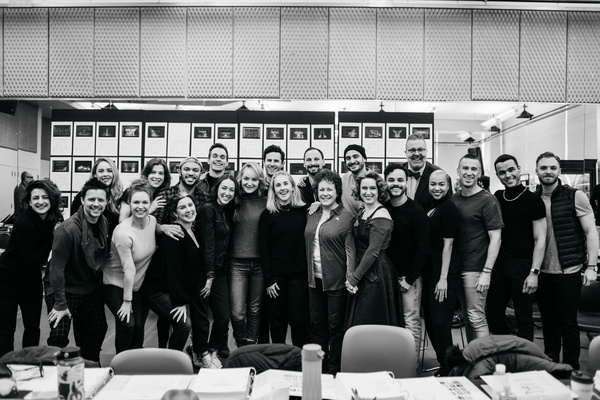 Schedule
Running Time: 2 hours and 15 minutes, with one intermission
Schedule varies; check show website for most up to date information
(New York, NY)
220 West 48th Street
Seating Chart
Featured Reviews For Diana
DIANA, THE MUSICAL: THE PRINCESS AND THE PEEPERS - New York Stage Review
I could cite a number of even more cringe-worthy lyrics, but why bother? In truth, Diana isn't much more insipid than any number of musical hagiographies that have popped up in recent decades, and director Christopher Ashley, to his credit, guides it with a light hand, having fun with the dishier aspects of the story rather than wallowing in the pathos. A scene documenting Diana's rapport with AIDS patients is offset by one in which her boy toy James Hewitt turns up, played by a strapping, shirtless Gareth Keegan, bumping and grinding a bit of relief into our heroine's dreary lot. Diana's butler, Paul Burrell, is a stock character, the dutiful but mischievous servant, but Anthony Murphy plays him with infectious relish.
In time for Thanksgiving, Broadway serves up a turkey: 'Diana' the musical - Washington Post
Devoid of insight and ricocheting between dull vulgarity and vacuous hero worship, the show, which had its official opening Wednesday at the Longacre Theatre, is less edifying than a scroll through the archives of the tabloids. The musical purports to ridicule them for hounding their prey, but in actuality matches them for exploitation.
Buy at the Theatre Shop
T-Shirts, Mugs, Phone Cases & More