Buy, Buy, Baby - 1926 - Broadway
(New York, NY)
104 W. 39th St.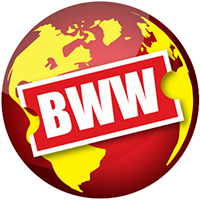 by Marina Kennedy - Mar 15, 2018
TOMY International, a leading global designer, producer and marketer of innovative, high-quality infant and toddler products, is excited to unveil the first of many upcoming innovations for new parents and babies with the 4-in-1 Remote Control Bottle Warmer from The First Years. This revolutionary appliance, which has recently been selected by Khloe Kardashian for her baby registry on Amazon.com, www.amazon.com/KhloeKardashianBabyEssentials, changes the bottle warmer playing field with a simple one-touch remote that streamlines middle-of-the-night feedings. Unlike anything else on the market, The First Years 4-in-1 Remote Control Bottle Warmer lets parents prepare and keep a bottle cool, preset a warming time and activate by wireless remote to quickly warm the bottle. The 4-in-1 Remote Control Bottle Warmer also heats baby food jars and sanitizes pacifiers and is available now at Target, Babies "R" Us, Buy Buy Baby, Walmart and Amazon.com in the United States (suggested retail $69.99).

by Macon Prickett - Jun 4, 2018
Today, London based parenting accessories brand Babymel announced availability of its Zip and Zoe children's line in Barnes & Noble for Back-to-School 2018. The line, which includes coordinating backpacks, lunchies and ice packs, is designed to enable kids to carry their daily haul in colorful, comfortable and imaginative style. Zip and Zoe will be available for the first time ever in 615 Barnes & Noble stores across the U.S. and online, from June 18, 2018 through mid-September 2018.
by Robert Diamond - Feb 4, 2019