Photo Flash: Inside Look at 14th Annual Village Originals Festival of New Musicals
It's a musical theater nerd's paradise and as a nerd one of my favorite times of the year. Village Theatre has once again brought together an incredible weekend of new works for workshop readings and one full production. Five shows put up for one performance as readings with music stands and scripts in hand and then one larger production put up for two weekends. And while the weekend may be over (and only for members anyway) there's still time to see the larger production and I've got some wonderful photos for you all. But let's start with the production you can still see and then we'll move onto the workshops.
The Noteworthy Life of Howard Barnes
Book & Lyrics by Christopher Dimond
Music by Michael Kooman
Howard Barnes is a perfectly average American guy; he likes baseball and grilling things. But beneath the surface, Howard is drifting through life blind to the wonders of the world around him. That is, until the day he wakes up to discover that his life has become a musical. Desperate to escape from the show, Howard embarks on a fantastical quest through the realm of musical theatre. Equal parts satire, romantic comedy and love letter to the American musical, The Noteworthy Life of Howard Barnes is for people who love musical theatre, and their spouses who hate it. The director is Brandon Ivie and cast includes: Erik Gratton (Howard Barnes), Michele Ankrim (Maggie), Jeff Steitzer (Von Schwartzenheim), Billie Wildrick (Grace) and ensemble members Danny Kam, Brian Lange, Matt Wolfe, Nick Desantis, Bhama Roget, Heather McQuarrie, Krista Curry and Morgan Pate.
"The Noteworthy Life of Howard Barnes" runs through August 17th. For tickets or information visit them online at www.villagetheatre.org.
The Single Girls Guide
Book by Gordon Greenberg
Music & Lyrics by Tommy Newman
Jane Austin gets a revamp worthy of Broadway! Set in the swinging '60s, a spirited secretary-turned-advice columnist sets out to prove that women can be so much more than perfect little housewives. In a driving, poprock-fueled musical based on Austin's Emma, watch the hilarious antics that ensue when a bit of "advice" goes terribly awry. With love ballads in dentist chairs and masquerade ball fiascos, The Single Girls Guide has a fizzy spirit that echoes the questions we continue to ask about marriage, sex, and being single.
A Proper Place
Based on the J.M. Barrie play "The Admirable Crichton"
Book by Leslie Becker & Curtis Rhodes
Lyrics by Leslie Becker
Music by Curtis Rhodes
Additional Lyrics by Curtis Rhodes
Downton Abbey meets Gilligan's Island in this clever new musical. When a proper British family is stranded on a desert island, they find that they are woefully unprepared for the discomfort of nature. When it turns out that their butler is the only one with any sort of survival skills, the family must learn to overcome prejudices in order to stay alive. Get ready to be swept away on a crisp adventure of headstrong maids, an eccentric father, and forbidden love. Based on J.M. Barrie's play The Admirable Crichton, A Proper Place is a remarkably witty romp for the entire family to enjoy.
My Heart Is the Drum
Book by Jennie Redling
Music & Concept by Phillip Palmer
Lyrics by Stacey Luftig
When a passionate storyteller runs away from her small village in Ghana to pursue a college education and to escape an arranged marriage, she and her tribe must confront an intimidating and often dangerous outside world full of spirits, protesters, and the shady merchants of "pretty things." My Heart Is the Drum is a poetic, authentic, and electrifying story of awakening and love's enduring power that is nothing short of breathtaking.
Kingdom
Book & Lyrics by Aaron Jafferis
Music by Ian Williams
In a world spinning out of their control, two young friends find meaning and purpose in their local Hispanic street gang. When a sudden attack ignites a bitter internal battle between ideals and survival, they are faced with a dilemma that tests the paradoxes of the human heart. Gripping, brutally honest, and fueled by a poetic hip hop/rock/Latin score, Kingdom not only delves into the eye of a cycle of violence, but illuminates the paths out of that storm in an important experience for theatre veterans and newcomers alike.
Deadly Beloved
A new musical based on a short story by Oscar Wilde
Book by Kirby Ward and Beverly Ward
Music & Lyrics by Beverly Ward
What determines your fate? According to a mysterious palm reader's predictions, love will prevail for a young couple under one condition: the groom must become a murderer. Full of colorful characters and toe-tapping numbers, this retelling of Oscar Wilde's classic short story, Lord Arthur Savile's Crime will have you guessing what could possibly be "waiting 'round the bend."
Photo credit: Sam Freeman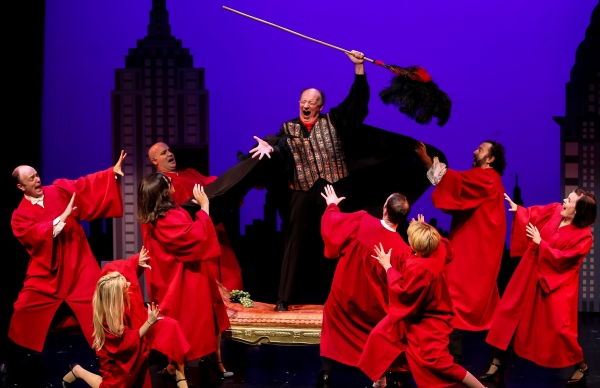 The Noteworthy LIfe of Howard Barnes. Jeff Steitzer (Von Schwartzenheim) and Ensemble.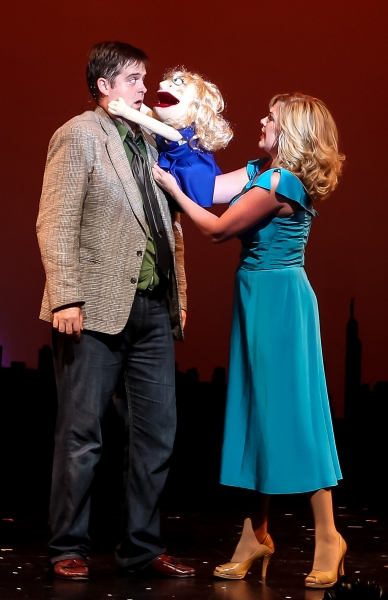 The Noteworthy LIfe of Howard Barnes. Erik Gratton (Howard Barnes) and Billie Wildrick (Grace)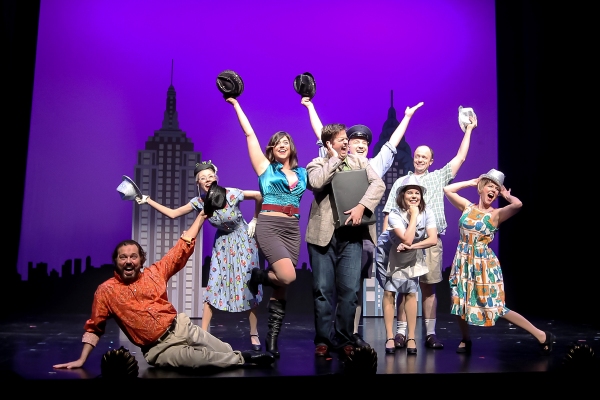 The Noteworthy LIfe of Howard Barnes. Erik Gratton (Haward Barnes) and Ensemble.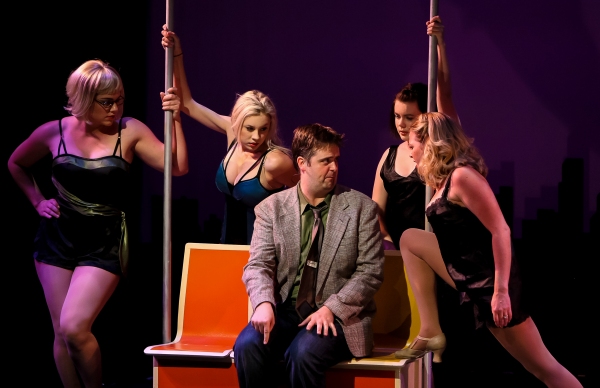 The Noteworthy LIfe of Howard Barnes. Erik Gratton (Haward Barnes) and Ensemble.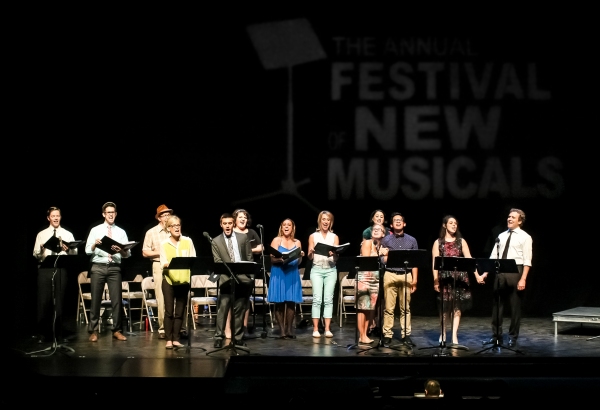 The Single Girls Guide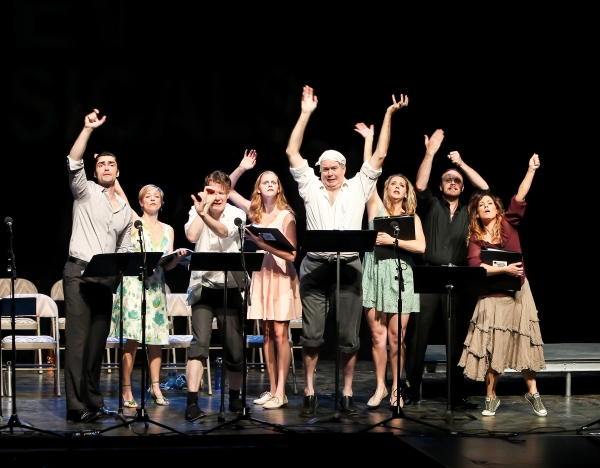 A Proper Place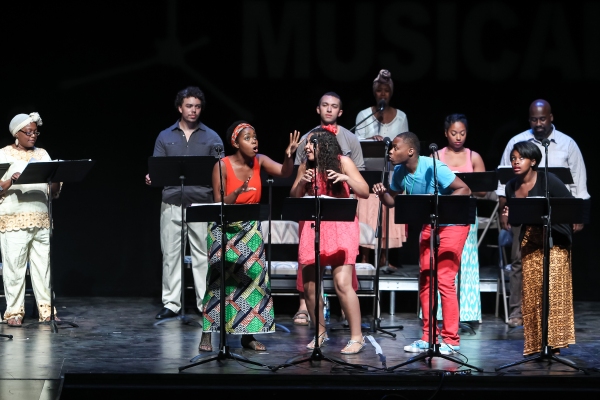 My Heart is the Drum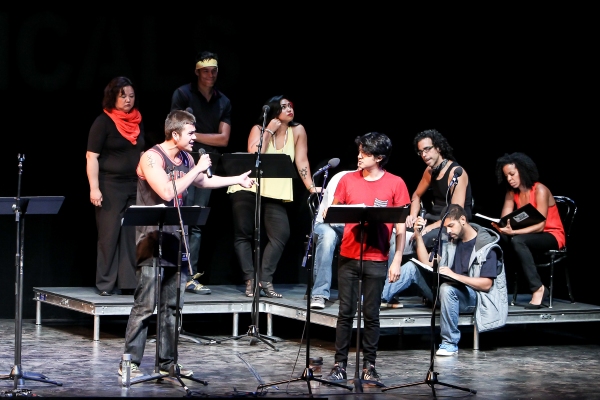 Kingdom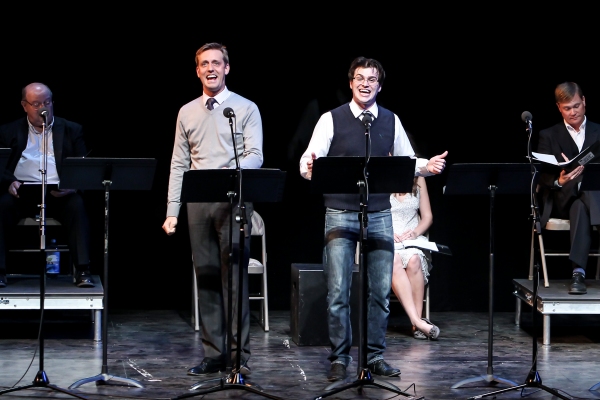 Deadly Beloved
Related Articles View More Seattle

Stories

Shows
Born and raised in Seattle, WA, Jay has been a theater geek for years. He attends as many shows as he can around the country (read more...)