BWW Review: BROADWAY IN BLACK at Westcoast Black Theatre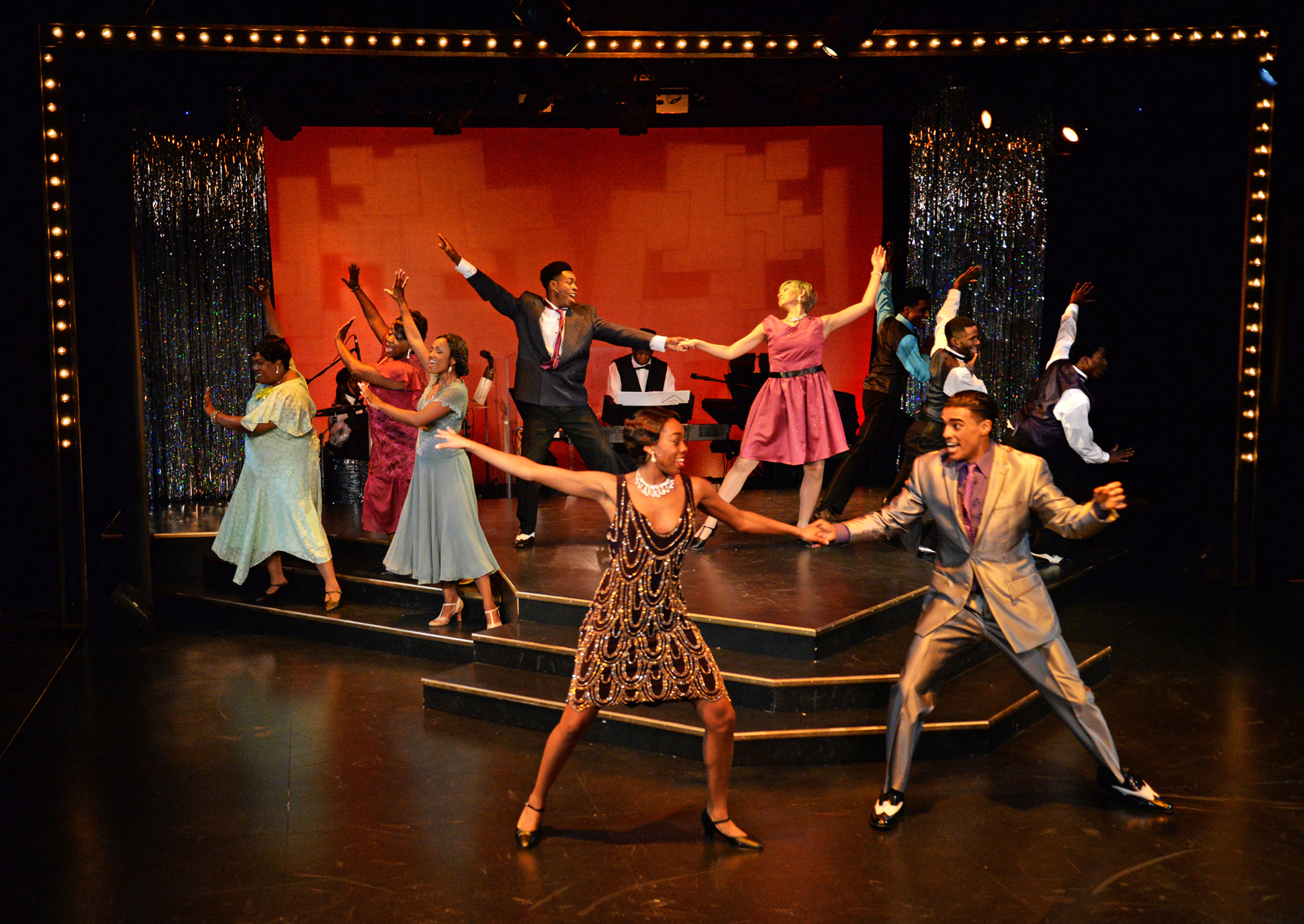 The Westcoast Black Theatre Troupe's latest offering is an energetic, chronological tribute to the role African-Americans have played in the theater. In his Director Notes, Nate Jacobs gives us some insight. In 1921, SHUFFLE ALONG was the first Broadway musical written and directed by African-Americans. Composer Eubie Blake and lyricist Noble Sissle raised the bar and set a standard for future productions. In the musical revue BLACKBIRDS of 1928 Bill "Bojangles" Robinson was distinguished as the champion of tap. Soon more and more Black performers appeared in Broadway musicals such as, Todd Duncan and Anne Brown in PORGY and BESS (1935), and Harry Belafonte in CARMEN JONES (1943). This set the proverbial "stage" for decades to come and opened the door for African-American Playwrights, producers and directors and award winning shows and performances such as THE WIZ and AIN'T MISBEHAVIN'. Melba Moore gained acclaim when she became the first African-American to star in LES MISERABLES in 1995.
With such rich history in which to be proud, it had to have been difficult to pick which songs to include is this inspiring tribute and perhaps even harder - which songs to leave out. But out of the 50 plus songs brought to life, it didn't feel like many were left out. Actually although beautifully staged, the program was a bit long, running over 2 hours. No one complained about the time as much as a distraction that seemed so out of place in this well choreographed tribute. In this kind of production all cast members need to be of equal vim and vigor, replicate expressions, and moving with purpose and confidence. And backstage voice-overs just don't work to lips that don't open. This was an unfortunate distraction WCBTT can hopefully work through to maintain the elegance and excellence we are use to seeing from this ensemble.
Despite this one nagging drawback threaded throughout the production you will find yourself clapping and singing along to some of your favorite tunes. The company's opening number "On Broadway" was stunning, ladies in sequins and gents in top hats and tails. You will cry through Raleigh Mosely"s rendition of "Old Man River" which will tug on your heartstrings. Syreeta S. Banks belting "Summertime" is divine. "Wheels of a Dream" with Raleigh and JoAnna Ford is so touching. Duke Ellington would have been proud of Cherise James' version of "HIT ME WITH A HOT NOTE". And she did. The boys brought it on with "FIVE GUYS NAMED MOE". Could not get enough of Brian L. Boyd, Donald Frison, Joshua Thompson, Michael Mendez and Raleigh Mosely. Syreeta and Company took us to church with "ROLL JORDAN ROLL". Loved the nod to THE WIZ, costumes and all, with "Ease On Down The Road" and Michael as the Wizard singing, "So You Wanted To Meet The Wizard". Ariel Blue and Syreeta's playful battle through "Ain't Nobody's Business If I Do" is awesome. The Company's tribute to THE COLOR PURPLE and DREAMGIRLS was nicely staged and beautifully performed.
It takes a lot of work to put together an ambitious project such as BROADWAY IN BLACK. Kudos to Nate and Company for always going the extra mile to provide exceptional entertainment, and in this case, with a little bit of merited history. Special recognition to the masterfully staged choreography by Donald Frison, music direction under Laterry Butler, light design by Ryan E. Finzelber and wig design by Joyce Ward.
BROADWAY IN BLACK runs through July 23rd at the Westcoast Black Theatre Troupe. For more information visit www.westcoastblacktheatre.org.
Related Articles View More Sarasota

Stories

Shows