Click Here to Visit the College Center

Blogs are the opinions of the authors and do not necessarily reflect the opinions of BroadwayWorld. BroadwayWorld believes in providing a platform for open and constructive conversation.

Student Blog: Six: The Musical is Finally Coming to Broadway!
Diving into the musical Six and why it's a great show to see on Broadway this season.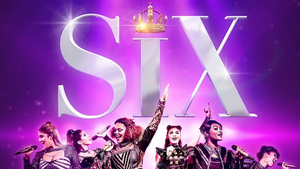 After a great success in London, the musical about Henry VIII's six wives is taking off in New York City starting September 17, 2021. With Broadway coming back this fall, I wanted to show just a few reasons why Six is a must-see musical of the season.
These characters not only bring a modern twist to history that has similar traits and trends to Hamilton or Natasha, Pierre & the Great Comet of 1812, but it also is an empowering story for women. While I haven't had the opportunity to see the show live yet, I've been listening to the cast album on repeat and reading up on the inspiration and background for the show. One thing that I particularly love about this show is that even though these six women have all had a relationship with the same man, this is a uniting trait rather than one that promotes competition. Each wife has her own story and through each song, the audience can see an actual personality rather than just "wife #2" or "one of the wives that got beheaded."
This musical brings life to an untold, infamous story. The concept on its own is very unique, but the execution (pun intended) and the angles the show takes are creative and insightful. I think this show will do just as well if not better than it did on the West End. Another thing to note is that the show is only 80 minutes without an intermission. We usually see musicals be more around two and a half hours long with (mostly) big ensemble numbers, dance breaks, soliloquies. The structure is different in this case because there are only six characters and they get their own song and narrate their story from their point of view. Also, the creators wanted the show to have a more concert feel rather than a traditional theatre setting which is why it has a less traditional structure.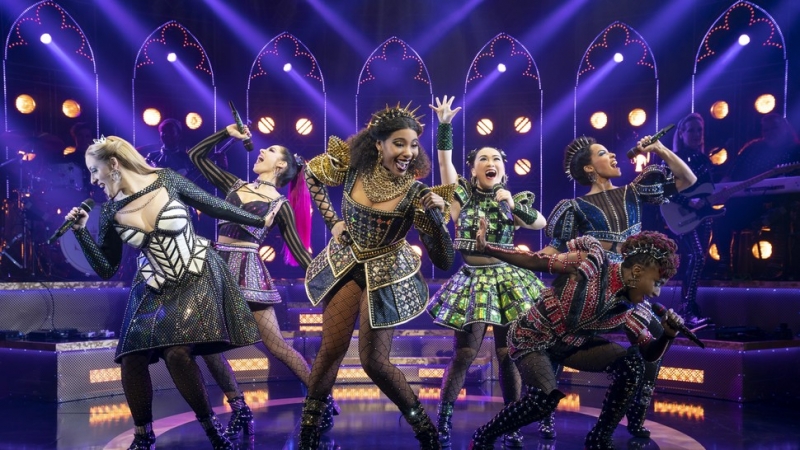 In a way, this show redeems these Tudor Queens because they can add some perspective to stereotypes created about themselves for 500 years. For example, Catherine Howard's song All You Want to Do is an upbeat pop song. When you're first listening, it sounds like Catherine exudes overconfidence. However, when listening to the lyrics more closely, it's revealed that before she even met Henry VIII, she was consistently taken advantage of and objectified by the men in her life. So, after she tells her story, the audience now understands that while she was accused of adultery and beheaded as the Queen of England, she also had a hard and traumatic past that she buried before she became Queen of England that no one ever knew about. This is another example of how power is given to the women because they are finally able to take control of their stories.
Pop icons such as Beyoncé, Ariana Grande, and Nicki Minaj inspired the personalities of these queens and their influences have helped this 500-year-old untold story come to life in a modern and relevant way. I'm very excited to see how Six does on Broadway this season and I highly recommend checking the show out. Performances begin Friday, September 17 at the Brooks Atkinson Theatre.