San Jose Stage Presents BETWEEN RIVERSIDE AND CRAZY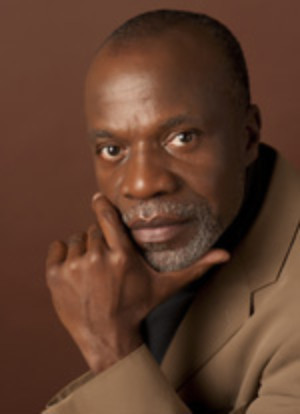 San Jose Stage continues its "Explosively Charged" Season 36 with Stephen Adly Guirgis' Pulitzer Prize-winning 'Between Riverside and Crazy'. Directed by Jeffrey Lo 'Riverside' will feature renowned actor L. Peter Callender, Artistic Director of San Francisco's African-American Shakespeare Company. This explosive comedy seemingly pulled directly from today's headlines boldly examines, with witty street-smarts and warmth, the slippery nature of justice.
BLISTERING EXAMINATION OF INJUSTICE
This Pulitzer Prize-winning gritty comedic drama boldly examines, with worldly wit, the effects of social injustice. Ex-cop and recent widower Walter "Pops" Washington and his newly paroled son Junior have spent a lifetime living between Riverside and crazy. But now, the NYPD is demanding his signature to close an outstanding lawsuit, the landlord wants him out, the liquor store is closed-and the church won't leave him alone. When his struggle to keep one of New York City's last great rent-stabilized apartments collides with old wounds, sketchy houseguests, and a final ultimatum, it seems that forgiveness is the only path to redemption.
"The best play in the world is not going to make peace. But it's going to create a community to perform it, and it's going to be performed for a community, and when those communities are spicy, when there's different ingredients in the pot, that to me is the most beautiful thing." --Stephen Adly Guirgis
About the Playwright
Stephen Adly Guirgis is a Pulitzer Prize-winning American playwright, screenwriter, director, and actor. He is a member and a former co-artistic director of New York City's LAByrinth Theater Company. His plays have been produced both Off-Broadway and on Broadway as well as in the UK. His most recent play, Between Riverside and Crazy, premiered at Atlantic Theater Company, moved to Second Stage Theatre, and garnered numerous awards including the 2015 Pulitzer Prize for Drama. His Broadway debut, The Motherfucker with the Hat, received 6 Tony Award nominations including Best Play. Other plays include five directed by Philip Seymour Hoffman and World Premiered by LAByrinth Theater Company: In Arabia We'd All Be Kings, Jesus Hopped the 'A' Train , Our Lady of 121 Street , The Last Days of Judas Iscariot, The Little Flower of East Orange , as well as Den Of Thieves and Dominica: The Fat Ugly Ho. He recently returned to the stage as an actor starring opposite Treat Williams & Oliver Palmer in David Mamet's American Buffalo (Dorset Theater Festival). Other awards include: the Yale Wyndham-Campbell Prize, The Harold & Mimi Steinberg Award, PEN/Laura Pels Award, Whiting Award, TCG fellowship, Fringe First Award, NY Drama Critics Circle, L.A. Drama Critics Prize, and a Lucy Lortel Award. For television, he recently co-created, wrote and executive produced Netflix's "The Get Down" with Baz Luhrmann. As an actor, he has appeared in theater, film and television, including roles in Alejandro Inarritu's Oscar winning "Birdman," Kenneth Lonergan's "Margaret," Todd Solondz's "Palindromes," Brett C. Leonard's "Jailbait" opposite Michael Pitt, and Adam McKay's upcoming Driver's Seat. He is a former violence prevention specialist and H.I.V. educator, he lives in New York City.
About the Director
Jeffrey Lo is a Filipino-American playwright and director based in the Bay Area. He is the recipient of the 2014 Leigh Weimers Emerging Arist Award, the 2012 Emerging Artist Laureate by Arts Council Silicon Valley and Theatre Bay Area Director's TITAN Award. His plays have been produced and workshopped at The BindleStiff Studio, City Lights Theatre Company and Custom Made Theatre Company. His play Writing Fragments Home was a finalist for the Bay Area Playwright's Conference and a semi-finalist for the O'Neill Playwright's Conference. Recent directing credits include The Santaland Diaries at TheatreWorks Silicon Valley, Peter and the Starcatcher at Hillbarn Theatre, The Crucible, Yellow Face and Dead Man's Cell Phone at Los Altos Stage Company, Uncle Vanya at the Pear Theatre (BATCC award for Best Production)Eurydice at Palo Alto Players (TBA Awards finalist for Best Direction) and The Drunken City at Renegade Theatre Experiment. Jeffrey has also worked with the Oregon Shakespeare Festival, San Jose Repertory and is a company member of Ferocious Lotus Theatre Company and SF Playground. He is the Casting Director at TheatreWorks Silicon Valley, a graduate of the Multicultural Arts Leadership Institute and a proud alumnus of the UC Irvine Drama Department.
For tickets ($30-$72) or more information, the public may contact San Jose Stage Company box office at 408-283-7142, or www.thestage.org