San Francisco Opera presents World Premiere of GIRLS OF THE GOLDEN WEST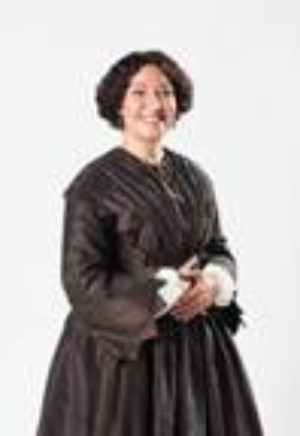 On November 21, San Francisco Opera will present the world premiere of Girls of the Golden West, the newest opera by American composer John Adams. With a libretto drawn from historical sources by director Peter Sellars, Girls of the Golden West explores the true stories of pioneers on California's Gold Rush frontier during the 1850s.
2017 marks John Adams' 70th birthday year and performances of the composer's works for the concert and opera house stages have been presented around the world. Girls of the Golden West, which Adams began composing in June 2015 and completed this summer, is the culmination of these celebrations. Created expressly for San Francisco Opera and initiated by former General Director David Gockley, Girls of the Golden West is a co-commission and co-production with the Dallas Opera and the Dutch National Opera, Amsterdam. The opera is also the latest collaboration between the Company and Adams, which also includes productions of Adams' Nixon in China, The Death of Klinghoffer and Doctor Atomic.
A California resident, Adams said: "I have a cabin in the Sierra Nevada Mountains not far from where these events in the opera took place. I know the terrain. I have hiked through those valleys and along those hillsides. This is home to me. Not many composers can hope to be as lucky as I to have this connection to the historical reality."
Girls of the Golden West transpires in the historic mining camps of Rich Bar and Downieville during California's transition from territory to American statehood, a period which coincided with the Gold Rush and its unprecedented migration of people from around the world attracted by the prospect of striking it rich in the region's gold fields. Sellars' libretto draws from sources illuminating multiple perspectives of this global event, including the California history classic The Shirley Letters, a collection of 23 letters by Louise Clappe penned under the name "Dame Shirley" describing the rugged conditions and clash of cultures in the gold mining camps from 1851 to 1852; the diary of Chilean miner Ramón Gil Navarro; memoirs of fugitive slaves; poems of Chinese immigrants; the Argentine poet Alfonsina Storni; Frederick Douglass' speech "What to the Slave is the Fourth of July?"; gold miner songs; and Mark Twain's Roughing It.
Reflecting on the primary sources that comprise the libretto for Girls of the Golden West, Sellars commented: "The true stories of the forty-niners are overwhelming in their heroism, passion and cruelty, telling tales of racial conflicts, colorful and humorous exploits, political strife and struggles to build anew a life and to decide what it would mean to be American."
San Francisco Opera General Director Matthew Shilvock said: "John and Peter have created an opera that not only explores our history, but is also about us and who we are in the present. We think about people coming from all over the world in pursuit of wealth and glory. Some succeed; many fail. The tension of trying to figure out how to live together is not too far removed from where we find ourselves in 2017 here in San Francisco. This new work is set to be one of the great premieres in our industry."
Adams said, "I am unusually excited about our cast for this world premiere. They are, in a lot of ways, a slam dunk." Soprano Julia Bullock makes her Company debut as Dame Shirley, an educated woman who lived in the mines for over a year and chronicled her experiences during the early days of the Gold Rush. Acclaimed for her performances in contemporary works by Adams, Kaija Saariaho and Tyshawn Sorey, Bullock was praised by the Financial Times for "combining purity and sweetness of tone with absolute honesty on stage" in Stravinsky's The Rake's Progress at the recent Aix-en-Provence Festival.
Bass-baritone Davóne Tines makes his first local appearance in a fully staged opera as Ned Peters, an African-American cowboy and fugitive slave who is drawn to the promise of the frontier. At age 30, Tines has had three operas composed with his voice in mind [Matthew Aucoin's Crossing; Saariaho's Only the Sound Remains; and Adams' Girls of the Golden West], and was praised by The New Yorker for bringing "both soft, floating high notes and cavernous cellar tones to the role of Polifemo, a part that demands an astonishing two-and-a-half-octave range" in Handel's Aci, Galatea e Polifemo at National Sawdust in Brooklyn.
Last appearing with the Company as Tamino in Mozart's The Magic Flute in 2015, tenor Paul Appleby returns to sing the pivotal role of Joe Cannon, a lonely miner whose desire for Josefa Segovia leads to a crisis in the camp. Having previously appeared with San Francisco Opera as Madame Mao Tse-tung in Adams' Nixon in China in 2012 and Olympia in Offenbach's Les Contes d'Hoffmann in 2013, Korean soprano Hye Jung Lee portrays Ah Sing, the Chinese prostitute who wishes to marry Joe.
Mezzo-soprano J'Nai Bridges portrays Josefa Segovia who entertains miners at the Empire Hotel and is modeled on a Mexican woman of the same name who was lynched in 1851 after an altercation with a white miner. Declared a "rising star" by the Los Angeles Times, Bridges made her San Francisco Opera debut last season as Bersi in Giordano's Andrea Chénier. Bass-baritone Ryan McKinny, who earned acclaim for his portrayal of Amfortas in Wagner's Parsifal at the Bayreuth Festival, makes his Company debut as Clarence, a hard-luck miner. Baritone Elliot Madore, who performed in Company premiere of Sweeney Todd as Anthony Hope, portrays Ramón, the Chilean bartender of the Empire Hotel. Former San Francisco Ballet principal dancer Lorena Feijóo is Lola Montez, the mid-19th-century celebrity and entertainer who performed in the gold fields and was known for her provocative "Spider Dance."
Peter Sellars commented on the assemblage of artists for Girls of the Golden West: "The cast is the new generation of opera singers. They are of every color and come from everywhere. You may not know them yet, but you will. These artists are going to change opera. It's refreshing and exhilarating to be in their presence."
Sellars, who "has created a body of work that will transcend epoch and place, style and fad" (Opera News), anchors a creative team that is drawn from the worlds of opera, theater and cinema, including set designer David Gropman (Fences, Life of Pi, Hairspray), costume designer Rita Ryack (How the Grinch Stole Christmas, A Beautiful Mind and the music video for Michael Jackson's "Bad"), lighting designer James F. Ingalls, sound designer Mark Grey and choreographer John Heginbotham. Conductor Grant Gershon, artistic director of the Los Angeles Master Chorale and a celebrated interpreter of Adams' works, leads the cast, San Francisco Opera Orchestra, Chorus and Dance Corps.
The collaboration between San Francisco Opera and John Adams began with the 1992 West Coast premiere of The Death of Klinghoffer, a work the Company co-commissioned. San Francisco Opera also commissioned Adams to create Doctor Atomic and presented the acclaimed world premiere of the work in 2005. Adams' collaboration with Sellars extends back to 1987 when Sellars directed the world premiere of Adams' first opera, Nixon in China, with a libretto by Alice Goodman, at Houston Grand Opera. San Francisco Opera presented Nixon in China in a production by Michael Cavanagh in 2012.
Sung in English with English supertitles, Girls of the Golden West is scheduled for eight performances at the War Memorial Opera House: November 21 (7:30 p.m.), November 24 (7:30 p.m.), November 26 (2 p.m.), November 29 (7:30 p.m.); December 2 (7:30 p.m.), December 5 (7:30 p.m.), December 7 (7:30 p.m.) and December 10 (2 p.m.), 2017.
Girls of the Golden West Insight Panel, November 9
San Francisco Opera and San Francisco Opera Guild present a rare glimpse into the creative process that goes into bringing this exciting new work to life on the War Memorial Opera House stage. Beginning at 6:30 p.m. at the Herbst Theatre, San Francisco Opera General Director Matthew Shilvock moderates a lively discussion about Girls of the Golden West with librettist and director Peter Sellars, conductor Grant Gershon, and cast members J'Nai Bridges, Julia Bullock, Hye Jung Lee, Paul Appleby, Elliot Madore, Ryan McKinny and Davóne Tines that will be followed by a Q&A session. The Insight Panel is free for San Francisco Opera members and students with a valid student ID; $5 for the general public. Pre-registration and tickets are available via Eventbrite; tickets also available at the door. For more information, visit sfopera.com/insights.
Girls of the Golden West Ancillary Events, Now through December 10
In support of the eagerly anticipated new work, San Francisco Opera and other leading cultural institutions have partnered to present an array of public events and exhibitions through December 10. Highlights of the Girls of the Golden West ancillary activities calendar include exhibitions of Gold Rush-era artifacts at The Society of California Pioneers and within the foyer of the War Memorial Opera House, a citywide book club for The Shirley Letters, a conversation about Dame Shirley with soprano Julia Bullock and historian Marlene Smith-Baranzini, preview lectures by Dr. Clifford "Kip" Cranna and Pre-Opera Talks by Kip Cranna, Peter Sellars and John Adams. September and October preview events with the opera's creators, including a Works & Process discussion at the Guggenheim in New York and a public forum at San Francisco's Commonwealth Club, are available online.
San Francisco Opera General Director Matthew Shilvock said: "I am so excited by the fact that the world premiere of John Adams' Girls of the Golden West is happening right here in San Francisco, just 200 miles from the mining camps of the High Sierra. We want this work to be a lens through which the community can engage in our region's rich and tumultuous history. We are delighted to be collaborating with a number of Gold Rush authorities, historical organizations and the opera's creators in presenting an extensive schedule of public engagement events and exhibits surrounding Girls of the Golden West, opportunities that we hope will allow people to delve deep into this extraordinary new work."
Tickets for Girls of the Golden West are priced from $26 to $398 and may be purchased at sfopera.com, the San Francisco Opera Box Office at 301 Van Ness Avenue and by phone at (415) 864-3330. Standing Room tickets go on sale at 10 a.m. on the day of each performance; standing room tickets are $10, cash only, and limited to two tickets per person.
Each presentation at the War Memorial Opera House features an informative 25-minute Pre-Opera Talk, beginning 55 minutes prior to curtain and free of charge to patrons with tickets for the corresponding performance. Girls of the Golden West Pre-Opera Talks will be presented by San Francisco Opera Dramaturg Kip Cranna and librettist/director Peter Sellars, except the December 7 Pre-Opera Talk which will be presented by Kip Cranna and John Adams.