Rob Melrose to Direct TIMON OF ATHENS At Cutting Ball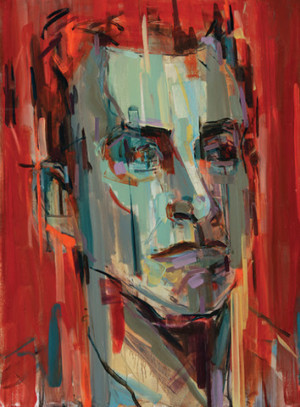 This spring Cutting Ball Theater welcomes the return of Founding Artistic Director Rob Melrose to direct Shakespeare's neglected classic, TIMON OF ATHENS, the final play of the Theater's 2017-18 Season. In the title role of Timon, Brennan Pickman-Thoon leads a cast that includes Ed Berkeley, María Ascensión Leigh, Adam Niemann, Doug Nolan, Radhika Rao, David Sinaiko, John Steele Jr. and Courtney Walsh. Timon of Athens opens in previews on March 30 and runs through April 29. The press opening will take place Thursday, April 5 at 7 p.m. Opening night follows April 6 at 8 p.m. Tickets are $15 - $45, and may be purchased online at cuttingball.com/productions/timon-of-athens or by phone at 415-525-1205.
"I've wanted to direct Timon for more than 20 years," said Melrose. "The play, which features some of Shakespeare's best poetry and more experimental verse, looks forward to the Bard's more accomplished tragedies like King Lear and Coriolanus, but it also anticipates the blighted worlds and sarcastic characters that Samuel Beckett would create almost three and a half centuries later. It's bitter and funny, and it gets 'really real.'"
Written in collaboration with Thomas Middleton, Timon tracks the fortunes of two figures: Timon, a rich philanthropist, and Alcibiades, a military commander. Both men suffer betrayals. But while Timon retreats to the wilderness to live as a hermit, Alcibiades mounts a campaign to bring his former homeland to its knees.
Working with scenic designer Michael Locher, costumer designer Alina Bokovikova, lighting designer Heather Basarab, sound designer Cliff Caruthers and properties designer Stephanie Dittbern, Melrose has chosen to imagine the play in San Francisco a few years into the future, at a time when the forces of income inequality have been left to grow unabated. Timon of Athens will also feature original choreography by Randee Paufve who previously collaborated with Melrose on A Dreamplay in 2016.
"Timon has a lot to say about how we treat one another, especially how money affects our relationships," continued Melrose. "And in this way, it's a very timely play for San Francisco with its burgeoning homeless population living right alongside the headquarters and posh watering holes of our high-tech boom."
Timon marks Pickman-Thoon's second production at Cutting Ball after his much praised turn as Hippolytus' best friend, Theramene, in Phèdre last spring. "Cutting Ball is known for teasing out new threads of thought and new sides in the classics it produces," said Pickman-Thoon. "But it's exciting to take part in what will probably be most people's first experience of a play. Timon is, without a doubt, the biggest role I've taken on in my career."
Born and raised in the Bay Area, with training at Novato Theater Company, American Conservatory Theater, Marin Shakespeare and California Shakespeare Theater, Pickman-Thoon has also earned credits in New York: in The Mormon Bird Play (New York Fringe Festival), Stalled (Unchained Theatre Festival) and The Lion in Winter & Aesop's Fables (Phoenix Theatre Ensemble), among others. One of his earliest roles - at age nine - was the part of Gavroche in the touring Broadway production of Les Misérables.
Melrose returns in the role of director to the theater he co-founded with Artistic Director Paige Rogers after leading workshops last year of Measure for Measure at The Pubic Theater in New York and of Coriolanus at the Oregon Shakespeare Festival. His recent freelance work also includes directing Much Ado About Nothing at The Old Globe in San Diego, Julius Caesar at the Guthrie in Minneapolis, Troilus and Cressida at the Oregon Shakespeare Festival and Pericles at The Public. Melrose is also a translator with editions of Woyzeck, Ubu Roi, Pelleas & Melisande and Communiqué n? 10. Cutting Ball produced his translation of Racine's Phèdre last season. Melrose served as artistic director of Cutting Ball from its founding in 1999 to 2016. For more information about Melrose, visit robmelrose.com.
ABOUT THE CUTTING BALL THEATER
Co-founded in 1999 by Rob Melrose and Paige Rogers, Cutting Ball Theater presents avant-garde works of the past, present and future by re-envisioning classics, exploring seminal avant-garde texts and developing new experimental plays. In addition to producing West Coast premieres and re-imagining the classics, Cutting Ball Theater has produced nine world premieres and seven world premiere translations. Over the years Cutting Ball has received recognition and honors from numerous grant makers and media outlets including the San Francisco Bay Guardian, SF Weekly, San Francisco magazine, the Acker Awards, The Andrew W. Mellon Foundation and the American Theatre Wing.
The Cutting Ball Theater's 2017-18 season is made possible in part by Grants for the Arts / San Francisco Hotel Tax Fund, The William and Flora Hewlett Foundation, Mental Insight Foundation, The Kenneth Rainin Foundation, The RHE Charitable Foundation, The San Francisco Arts Commission, The Zellerbach Family Foundation, Northern California Community Loan Fund / Community Arts Stabilization Trust, Dolby, Microsoft/Yammer, Wells Fargo, Zendesk, and Season Producers Ken Melrose, Velia Melrose, Erik Blachford and Maryam Mohit, Arthur and Toni Rembe Rock, Kirsten Schlenger and Dave and Kate Yrueta. FACT SHEET WHAT:Cutting Ball Theater presents William Shakespeare's TIMON OF ATHENS.
Director: Rob MelroseCast: Ed Berkeley, María Ascensión Leigh, Adam Niemann, Doug Nolan, Brennan Pickman-Thoon, Radhika Rao, David Sinaiko, John Steele Jr., Courtney WalshCreative Team: Michael Locher (scenic design), Alina Bokovikova (costume design), Heather Basarab (lighting design), Cliff Caruthers (sound design), Stephanie Dittbern (properties design), Randee Paufve (choreography)