Photo Flash: Old Globe Presents PLAID TIDINGS
PLAID TIDINGS- A Special Holiday Edition of Forever Plaid, Written, Directed and Choreographed by Stuart Ross
RUNS: Nov. 27 - Dec. 26, 2010,
Sheryl and Harvey White TheatreTICKETS: $35-67.SYNOPSIS: Plaid Tidings is the hit holiday musical that offers the best of Forever Plaid tied up in a nifty package with a big Christmas bow on top!CREATIVE TEAM: Sean Fanning (Scenic Design), Charlotte Devaux (Costume Design), Chris Rynne (Lighting Design),
Paul Peters
on (Sound Design), Don LeMaster (Music Director),
Steven Withers
(Associate Music Director) and Liz Stephens (Stage Manager).CAST:
David Brannen
(Sparky),
Leo Daignault
(Jinx),
Jason Heil
(Smudge) and
Michael Winther
(Frankie).BOX OFFICE WINDOW HOURS: Noon to final curtain Tuesday through Sunday.
American Express
, Discover, MasterCard and VISA accepted. (619) 23-GLOBE [234-5623].LOCATION:
The Old Globe
is located in San Diego's Balboa Park at 1363 Old Globe Way. Free parking is available throughout the park. Valet parking is also available ($10). For parking information visit www.BalboaPark.org.
Photo by Henry DiRocco.


Michael Winther

Jason Heil

David Brannen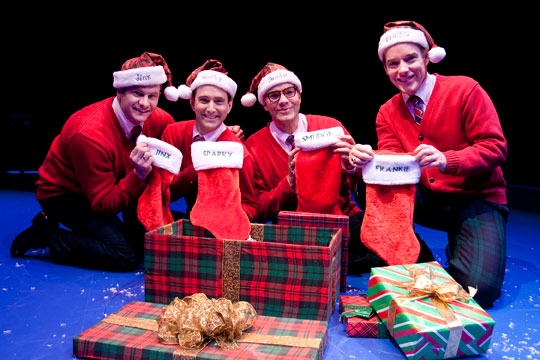 Leo Daignault, David Brannen, Jason Heil and Michael Winther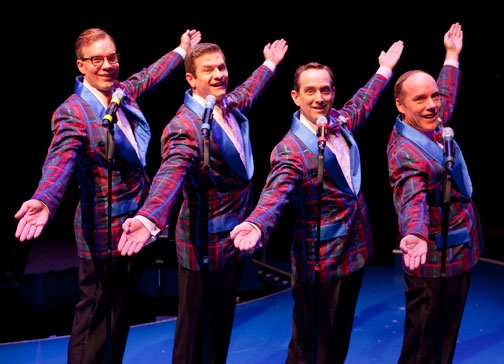 Jason Heil, Leo Daignault, David Brannen and Michael Winther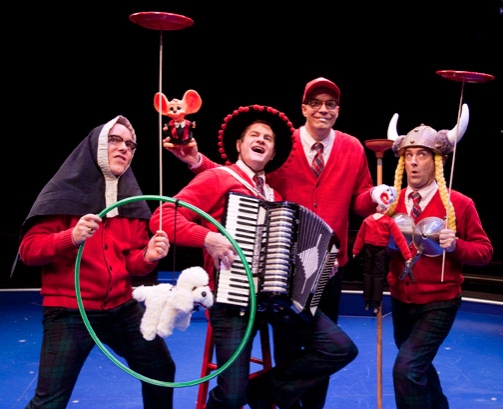 Michael Winther, Leo Daignault, Jason Heil and David Brannen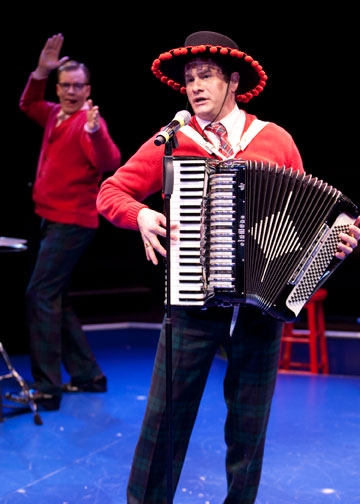 Leo Daignault

Jason Heil, Michael Winther, Leo Daignault and David Brannen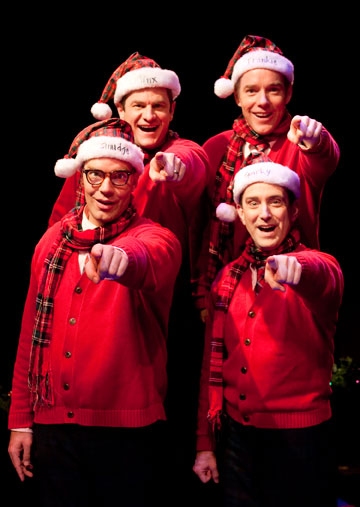 Leo Daignault, Michael Winther, David Brannen and Jason Heil