Click Here for More Articles on MEGAN HILTY
Photos: Megan Hilty and More at 42nd Street Moon's WHAT WE DID FOR LOVE Gala
San Francisco's 42nd Street Moon raised the roof - and significant funds - with the help of celebrity guest star, Megan Hilty, at WHAT WE DID FOR LOVE, the theatre company's gala fundraising evening held February 27 at Bimbo's 365 Club in San Francisco. A sold-out crowd of 270 guests, many of whom adopted the suggested theme attire of "Anything Goes with a dash of red," were thrilled by the sultry and Smash-ing talents of Broadway and television star Megan Hilty, who with help from her musical director Bryan Perry, performed a crowd-pleasing array of hits from her already impressive career. Scroll down for photos from the festivities!
The event, co-chaired by Susie McBaine and Cia Townsend, with Pat McBaine and Bob Podesta as the Performance Co-Chairs, Joanna Leighton Nevesny acting as Auction Chair, and Cindy Goldfield as the Event Producer, raised a total of $190,400, which will go towards operating costs for 42nd Street Moon, currently in its 21st season of presenting intimately produced performances of classic and rarely performed musical works. The funds will also help support 42nd Street Moon's musical theater training program, MoonSchool. Preceding Ms. Hilty's performance was a cocktail reception and lavish dinner, followed by a live auction. Competition was fierce in the live auction, with patrons bidding for items such as a private concert by the clarion-voiced chanteuse Klea Blackhurst, a week's stay in a restored medieval home in Tuscany, a four-hour cruise for 40 aboard the art deco yacht "Fifer," and a week's stay for 10-15 people at the Golden Buddha Resort in Bali.
Among the guests enjoying the event were Susie and Pat McBaine, Cia and Steve Townsend, Joanna and Neil Nevesny, Paul Pelosi, Michael and Jean Strunsky, Stephanie Rhoads and Rodger Bickham, Amy Fraiser, Bill Fahrner, Dan and Amy Menudier, Chris Page and Elisa Camahort Page, Erik Davis and Victoria Stewart Davis, Lisa and Robert Podesta, Steven Merrill, Ann Fay Barry, Barry and Connie Baron, Lee and Carolyn Fishel, Judy Flannery, Robert Domergue, William Wiley, Damien Keller and James Sokol, Harriet Quarré, Dennis Bonney, and Suzanne and Wulfrin Oberlin. For 42nd Street Moon, Greg MacKellan serves as Artistic Director, Stephanie Rhoads is Producing Director, and Joe Mader is Managing Director.
The kids from MoonSchool, 42nd Street Moon's training program for youth, took the stage to show off their Broadway Baby powerhouse talent. Following the glorious concert by Megan Hilty, guests were treated to "MoonGlow Cabaret," hosted by singer-actress-comedienne Klea Blackhurst, with 42nd Street Moon favorites Ryan Drummond, Bill Fahrner, Lesley Hamilton, Ashley Rae Little, Keith Pinto, and Darlene Popovic. Dave Dobrusky (piano) served as music director for the Cabaret, and was accompanied by Daniel Fabricant (bass), Kelly Fasman (drums), and Charles Gorczynski (saxophone).
For 21 years, 42nd Street Moon has celebrated and preserved the art and spirit of the American Musical Theatre. To contribute to the evolution and continuing vitality of the art form, 42nd Street Moon presents intimately produced performances of classic and rarely performed musical works. Through its productions, educational programs, and community outreach, 42nd Street Moon is committed to increasing the awareness and appreciation of the rich heritage and cultural perspective of the musical theatre and its vast influence on the world stage.
42nd Street Moon concludes its current season with PAINTING THE CLOUDS WITH SUNSHINE, running April 2 - 20, followed by DU BARRY WAS A LADY, starring Bruce Vilanch, running April 30 - May 18, at San Francisco's Eureka Theatre. For information visit www.42ndstmoon.org.
Photo Credit: Patrick O'Connor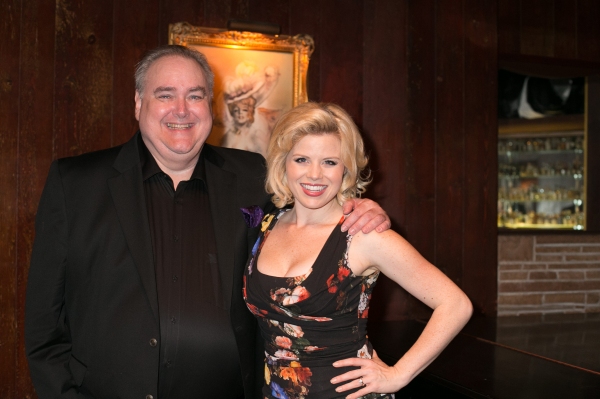 42nd Street Moon Artistic Director Greg MacKellan with Megan Hilty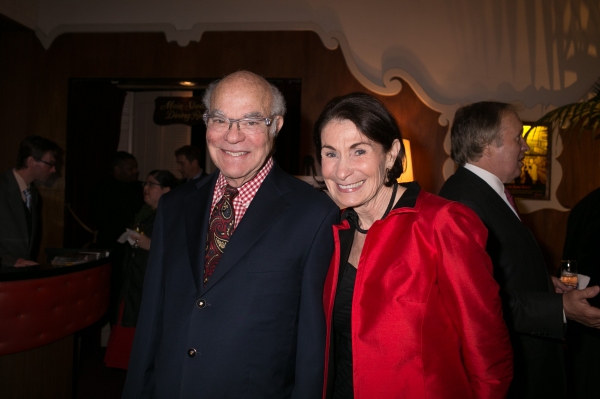 Mike Strunsky, Gershwin Family trustee, and his wife Jean Strunsky

Nicole Renee Chapman, 42nd Street Moon Managing Director Joe Mader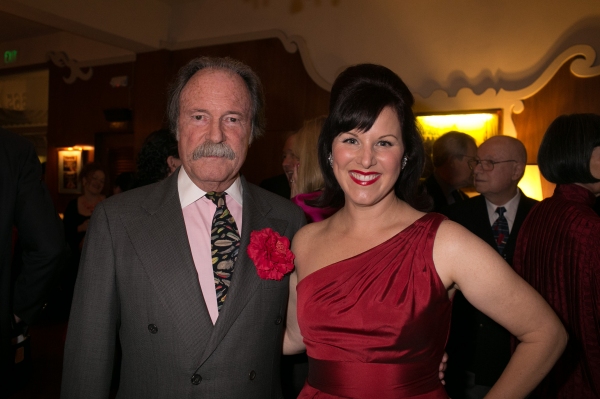 42nd Street Moon Director of Education Dyan McBride and Event co-chair Pat McBaine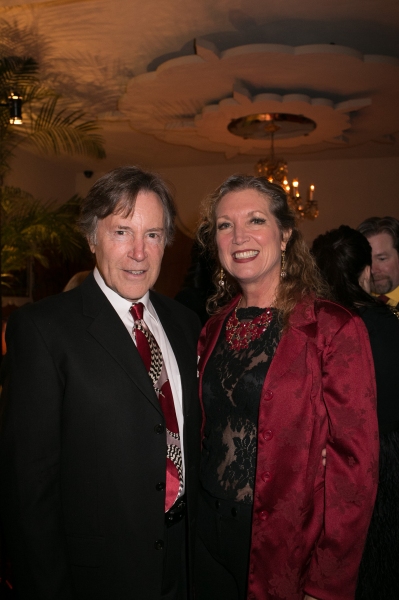 Rodger Bickham, and 42nd Street Moon producing director Stephanie Rhoads