Photo Flash: First Look at HAND TO GOD at San Jose Stage Company
San Jose Stage Company kicks off its first production of their 35th Anniversary Season, a darkly satirical comedy by Tony® Nominated &Laurence Olivier Award Winner Robert Askins. Tyrone is a ruthless spewer of truth bringing Southern religionism to its knees-- he's also a demon possessed Christian Ministry puppet.
Check out photos from the show below!
He's the most vengeful, foul-mouthed, ruthless creature to ever release a reign of terror
in Cypress, Texas... he's also a hand puppet. Tyrone has come to life to expose this
devoutly religious southern town's deepest secrets from the hand of Jason, a meek teen who finds himself joining his Fundamentalist Christian Church's Puppet Ministry.
Jason's complicated relationships with the town pastor, the school baddass, his crush,
and-most especially-his mother are thrown into comedic upheaval when Tyrone
takes on a shocking and unfiltered personality all its own. Through hilarious unspoken
truths Tyrone satirically brings to light the flaws in their logic causing them to question
their lives. "The thing about a savior is you never know where to look. Might just be the
place you saw the devil before."

Directed by Artistic Director Randall King who says "Hand to God gives us a chance to
laugh our way to redemption." The Stage is proud to open Season 35 "Truth & Illusion"
with this critically acclaimed and Tony nominated production. "Hand to God illuminates
the core impulses of the human nature, even the egregious ones, asking us to face our
own."
Photo credit: Dave Lepori


David Colston Corris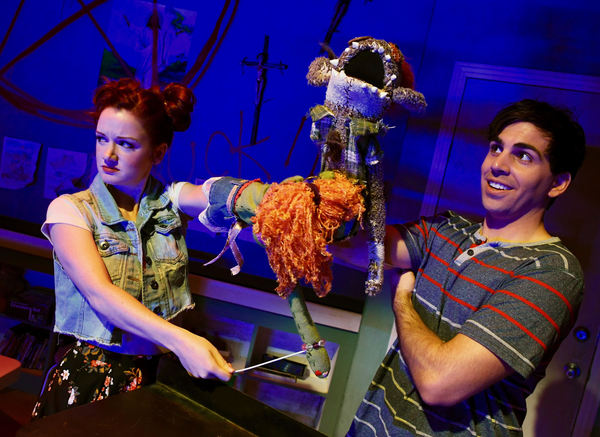 Lizzie O'Hara and David Colston Corris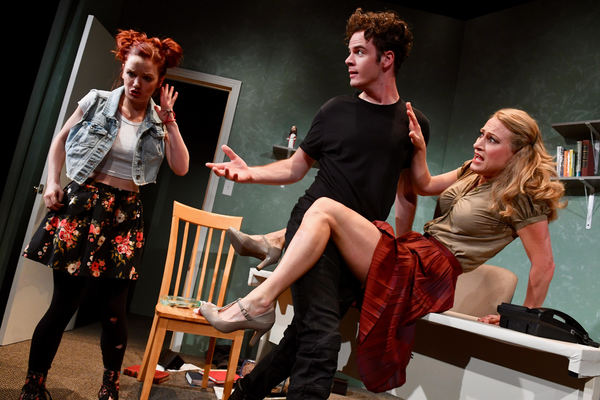 Lizzie O'Hara, Sean O'Kuniewicz, and Alison Ewing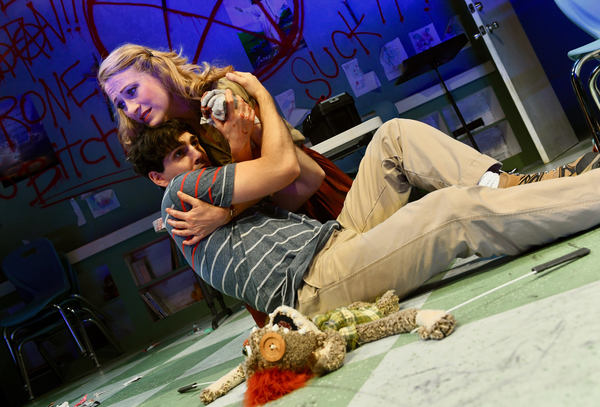 Alison Ewing and David Colston Corris
More Hot Stories For You