Photo Flash: First Look At Kate Hamill's VANITY FAIR At American Conservatory Theater
American Conservatory Theater presents Vanity Fair, acclaimed playwright Kate Hamill's rollicking new stage adaptation of William Thackeray's classic 19th-century novel that pops with 21st-century spirit. Ambitious Becky Sharp may not have been born with wealth or status, but she's determined to attain both-at any cost. Armed with fierce wit and calculating charm, Becky forges her own path through London's high society, dealing herself into a game she was never invited to play. Displaying the celebrated audacity and verve that she brought to her adaptation of Sense & Sensibility, Hamill conjures an inventive and lively period drama that combines a fierce contemporary edge with the theatricality of Victorian Burlesque.
Vanity Fair is a coproduction with Shakespeare Theatre Company. Vanity Fair performs at A.C.T.'s Geary Theater (415 Geary St., San Francisco) April 17­-May 12, 2019. Opening night for Vanity Fair will be held on Wednesday, April 24, 2019. Single tickets (ranging from $15-$110) are available at the A.C.T. Box Office at 415.749.2228 or online at www.act-sf.org. Ticket prices are subject to change without notice.
"Kate Hamill's Vanity Fair is a carnival ride of a great novel made flesh and blood," says MacKinnon. "Actors create worlds. Feelings are big. Ambition is white-hot. I'm thrilled to be bringing Becky Sharp to The Geary Theater."
Under the direction of Jessica Stone (A Funny Thing Happened on the Way to the Forum at Two River Theater; Vanya and Sonia and Masha and Spike at The Old Globe and Huntington Theatre Company); Vanity Fair features (in alphabetical order) A.C.T. Master of Fine Arts alum Rebekah Brockman (Arcadia and Dead Metaphor at A.C.T.; The Burial at Thebes at Irish Repertory Theatre); Dan Hiatt (The Birthday Party and Hamlet at A.C.T.; Dinner with Friends at Yale Repertory Theatre); Alyssa Wilmoth Keegan (Cat on a Hot Tin Roof at Round House Theatre; Botticelli in the Fire at Woolly Mammoth Theatre Company); Anthony Michael Lopez (Othello at New York Theatre Workshop; Henry V at Hartford Stage); Adam Magill (Macbeth at Berkeley Repertory Theatre; The Legend of Georgia McBride at Marin Theatre Company); Maribel Martinez (Julius Caesar at The Public Theater's Shakespeare in the Park; The Merry Wives of Windsor at Shakespeare Santa Cruz); and A.C.T. Master of Fine Arts alum Vincent Randazzo (A Walk on the Moon and Hamlet at A.C.T.; Washed Up on the Potomac at San Francisco Playhouse).
The creative team for Vanity Fair includes Alexander Dodge (Scenic Designer), Jennifer Moeller (Costume Designer), David Weiner (Lighting Designer), Jane Shaw (Sound Designer and Original Music), and Connor Gallagher (Choreographer).
A.C.T.'s Master of Fine Arts Program will present Kate Hamill's stage adaptation of Jane Austen's beloved novel, Sense and Sensibility, concurrently with Vanity Fair. The Dashwood sisters-sensible Elinor and starry-eyed Marianne-have very different approaches to finding love. But when their father's death leaves them penniless, homeless, and vulnerable to gossip, they must rely on each other to discover what it takes to follow their hearts. Performances of Sense and Sensibility will take place May 9-11, 2019 at The Rueff at A.C.T.'s Strand Theater. Tickets ($20-$25) available at www.act-sf.org/mfashows.
Photo Credit: Scott Suchman

Anthony Michael Lopez as Dobbin and Maribel Martinez as Amelia Sedley

Anthony Michael Lopez as Gentleman and Vincent Randazzo as Gentleman

Rebekah Brockman as Becky Sharp and Maribel Martinez as Amelia Sedley

Adam Magill as Rawdon and Rebekah Brockman as Becky Sharp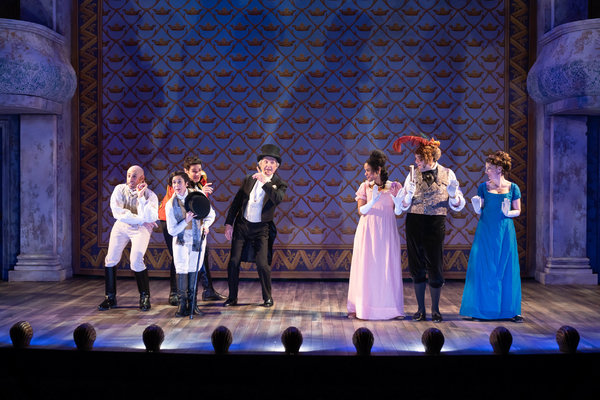 The cast of Kate Hamill's Vanity Fair |

Dan Hiatt as Miss Matilda Crawley and Rebekah Brockman as Becky Sharp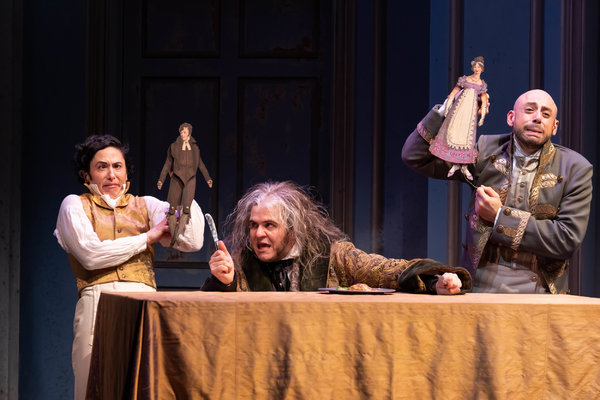 Alyssa Wilmoth Keegan as Lesser Pit, Vincent Randazzo as Sir Pitt and Anthony Michael Lopez as Rose Crawley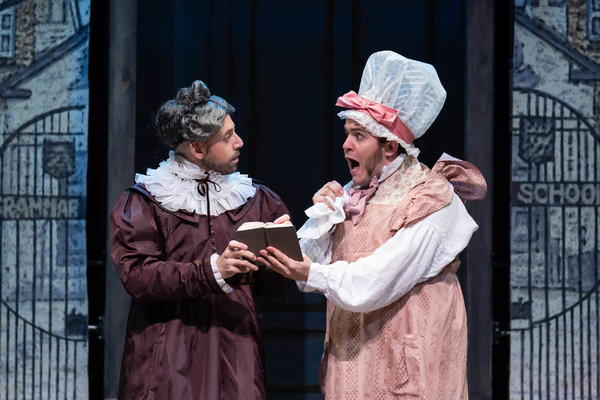 Anthony Michael Lopez as Miss Pinkerton and Vincent Randazzo as Miss Jemima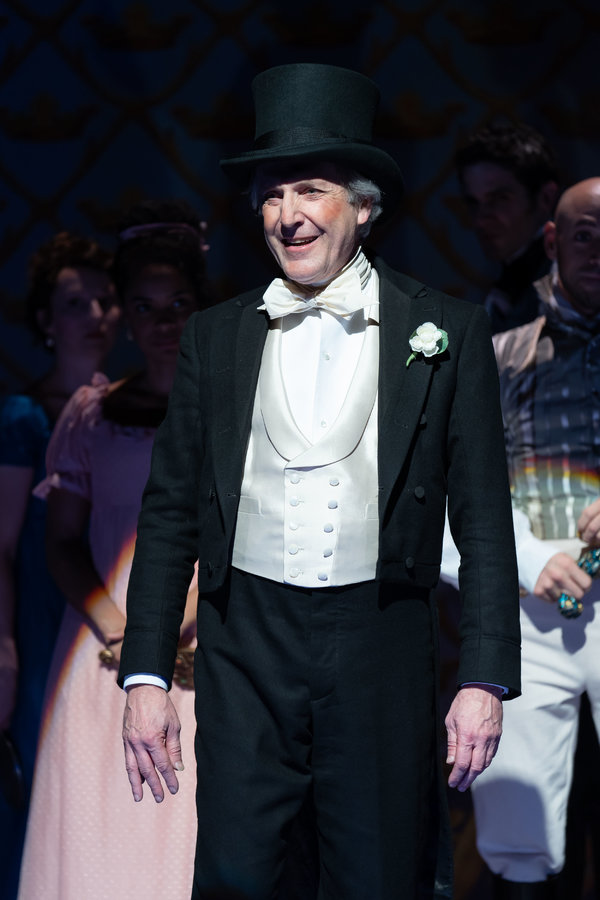 Dan Hiatt as Manager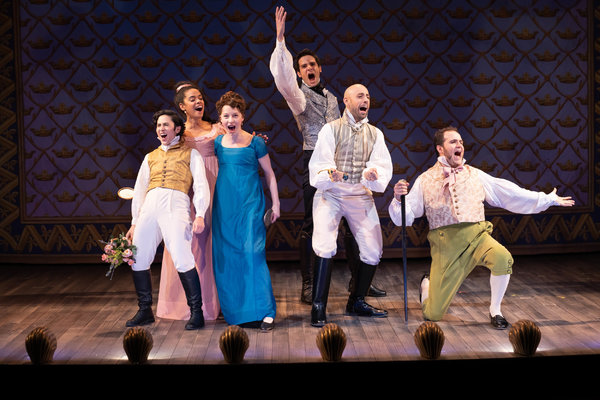 The cast of Kate Hamill's Vanity Fair