Latest News on Scott Suchman
Stage Credits
Productions
[Broadway, 2008]
Production Photographer
[Broadway, 2005]
Production Photographer
Scott Suchman News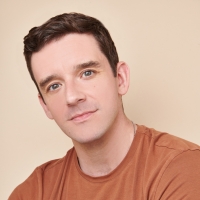 Interview: Theatre Life with Michael Urie
by Elliot Lanes - Dec 20, 2022
Some of you might know today's subject Michael Urie from his work on the tv series Ugly Betty but his career as a stage, film and TV actor goes far beyond that one famous TV show. He can currently be seen onstage at Shakespeare Theatre Company (STC) in Jane Anger playing the role of William Shakespeare. The production runs through January 8th at STC's Klein Theatre.
Interview: Theatre Life with Aaron Posner
by Elliot Lanes - Dec 12, 2022
Today's subject Aaron Posner is what I call a GOD of DC theatre. He is arguably one of the best interpreters of Shakespeare, Chekov, and so much more. His current production of The Tempest (co-director and co-adapter with Teller, yes, of Penn and Teller) is onstage at Round House Theatre through January 15th. The show is a co-production with Aaron's frequent DC theatre home Folger Theatre.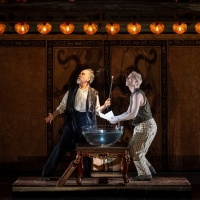 Review: THE TEMPEST at Round House Theatre // Folger Theatre
by Rachael F. Goldberg - Dec 1, 2022
It's clear that a tremendous amount of talent, effort, and care has gone into this telling of The Tempest, and those affiliated certainly deserve high praise. Do yourself a favor and go see this production.
Review: THE NOTEBOOKS OF LEONARDO DA VINCI at Shakespeare Theatre Company
by Roger Catlin - Oct 6, 2022
What did our critic think of THE NOTEBOOKS OF LEONARDO DA VINCI at Shakespeare Theatre Company?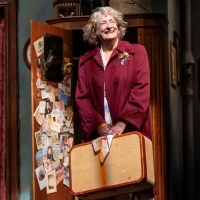 Review: THE TRIP TO BOUNTIFUL at Ford's Theatre
by Pamela Roberts - Oct 2, 2022
The Trip to Bountiful at Ford's Theatre is an incredible showcase for Nancy Robinette, one of Washington's foremost actors, who skillfully drives the production as Mrs. Carrie Watts who yearns to leave the small Houston apartment of her son and daughter-in-law to return to her Texas homeland, Bountiful.
Photos: First Look at THE TRIP TO BOUNTIFUL at the Ford's Theatre
by Chloe Rabinowitz - Sep 23, 2022
Ford's Theatre Society is presenting Horton Foote's The Trip to Bountiful through October 16, 2022. Directed by Michael Wilson, this classic American drama is a compelling portrait of family, what we hold onto and what we leave behind. Get a first look at photos here!
Review: LEONARD BERNSTEIN'S 'MASS' at the Kennedy Center
by Alexander C. Kafka - Sep 16, 2022
Bernstein's hugely ambitious ecclesiastical fever dream is a beautiful mess well worth experiencing.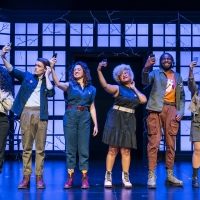 Review: The Second City's THE REVOLUTION WILL BE IMPROVISED at Theater Lab/Kennedy Center
by Mary Lincer - Jul 5, 2022
What did our critic think of THE SECOND CITY'S THE REVOLUTION WILL BE IMPROVISED at Theater Lab/Kennedy Center? While we await Saturday Night Live's 48th season, Washingtonians can bounce on over to the Kennedy Center for comic relief by The Second City's the Revolution Will Be Improvised. The troupe reminds us that the End may be near because there's a TV show called 'Is it cake?'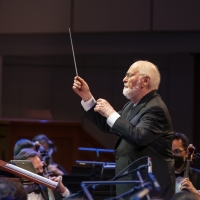 Review: JOHN WILLIAMS 90TH BIRTHDAY GALA CONCERT at Kennedy Center
by Elliot Lanes - Jun 27, 2022
109 film scores, lots of symphonic music, and the music you hear during the Olympics doesn't even begin to properly describe a true living musical legend like John Williams. His 50 years and 29 film association with Steven Spielberg is the longest relationship in film between a director and a composer.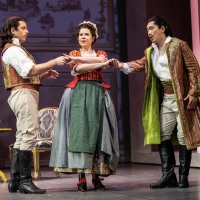 BWW Review: COSÍ FAN TUTTE at The Kennedy Center
by Rachael F. Goldberg - Mar 15, 2022
Washington National Opera's take on Mozart's 1790 rom-com, 'Cosí fan tutte' is a delightful escape.
Scott Suchman Videos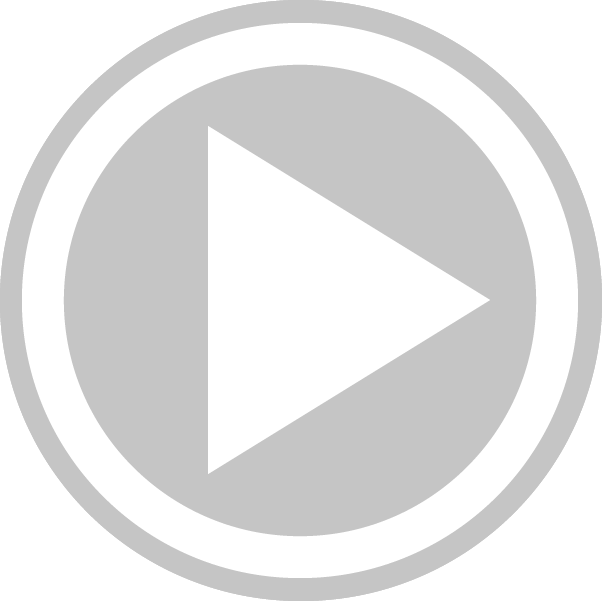 VIDEO: Watch Dianne Reeves Perform 'It Don't Mean A Thing' From THE KENNEDY CENTER AT 50 Concert
by Michael Major - Sep 29, 2021
Watch Dianne Reeves perform 'It Don't Mean a Thing' from the upcoming Kennedy Center at 50 concert, airing on PBS Friday, October 1 at 9:00 p.m. ET.
Photo Flash: THE LION KING Visits the White House
by Robert Diamond - Sep 16, 2008
President George W. Bush and President John Agyekum Kufuor of Ghana joined cast members from Disney's Tony Award-winning Broadway production of THE LION KING on stage in the Rose Garden at the White House Monday evening, Sept. 15, 2008, following their performance at the State Dinner in honor of President Kufour's visit to the United States.