Magic Theatre Announces Magic Arts and Community's Premiere Tenderloin Community Performance Of VISIBLE FROM FOUR STATES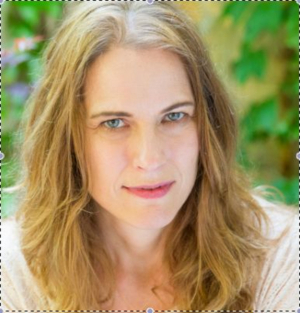 Magic Theatre (Loretta Greco, Artistic Director and Kevin Nelson, General Manager) announced today the complete cast and creative team for Magic Arts & Community's Premiere Tenderloin Community Performance of Barbara Hammond's Visible From Four States.
There will be three performances of Visible From Four States: Friday, July 26, 2019 at 8:00 p.m. and Saturday, July 27, 2019 at 2:30 p.m. & 8:00 p.m.
All performances will take place at San Francisco's Exit Theatre (156 Eddy St., San Francisco, CA 94102). All performances are FREE and open to the public. Please contact the Box Office at 415-441-8822 or email boxoffice@magictheatre.org to reserve tickets.
"I am so thrilled to see Karina Fox and Barbara Hammond working side by side again to create the community world premiere of Barbara's gorgeous new play Visible From Four States within the spectacular Tenderloin neighborhood," said Magic Theatre Artistic Director Loretta Greco. "We are extremely honored to continue our work in the Tenderloin and look forward to celebrating our partnerships through these three free performances with the community on the 26th and 27th."
"I have always loved the iconic Magic Theatre and can't think of a better fit for the debut of Visible From Four States," said playwright Barbara Hammond. "On the face of it, Mason County is so different from the Tenderloin District -- rural vs. urban, remote vs. connected -- but, at its core, each community has to wrestle with how to build bridges amongst individuals while the world around it seems more and more impersonal and uncaring. How do we keep our humanity (or save our souls) in 2019?"
Visible From Four States will be directed by Karina Fox, designed by Haley Miller, produced by Kate Leary and stage managed by Eteya Trinidad. The cast includes Rod Gnapp* as "Ike," David Everett Moore* as "Daniel," Julia McNeal* as "Joanna," Gabriel Montoya as "Pastor Al," Ed Gonzalez Moreno as "Pilgrim," Lucas Brandt as "Chorus/Musician," Lee Ricketson as "Musician," Ciera Eis as "Music Director/Chorus," Hillary Dadio-Perrone as "Chorus," George Tamser as "Chorus," Anudari Bundaa as "Chorus," Sarah Bundaa as "Chorus" and Samantha Mosuela as "Chorus."
*Member of Actors' Equity Association, the union of professional actors and stage managers.*
In rural, middle America, a small town engages in a debate regarding the use of the space on a prominent hill, able to be seen from the highway. Would the community benefit more from erecting a large, Christian cross -- a calling to the faithful, or a large cellphone tower? In the very same town, a young man is being sentenced to death, and the question of whether his repentance is enough to wipe away one of the most egregious sins comes into the forefront of the town. Hammond's story examines the true nature of faith, community, and forgiveness.
Visible From Four States was developed at the Martha Heasley Cox Virgin Play Festival at Magic Theatre in San Francisco (Loretta Greco, Artistic Director). Visible From Four States was also developed, in part, at TheatreSquared as part of the Arkansas New Play Festival. Visible From Four States was additionally developed in the Headwaters New Play at Creede Repertory Theatre (Jessica Jackson, Artistic Director and John DiAntonio, Interim Executive Director).
For more information on Magic Theatre, visit MagicTheatre.org.
Barbara Hammond is a New Dramatists resident playwright and is a citizen of both the United States and Ireland. Awards and recognitions: 2015-17 Royal Court Theatrenew play commission, 2017 Headwaters Theatre Festival in Creede, CO, 2017 University of Arkansas New Play Award, 2017 Theatresquared Festival of New Plays, 2017 lyricist for the 25th anniversary concert of the AIDS Quilt Songbook at National Sawdust, 2016 Duke University residency, 2016 Emerson Stage workshop production, 2015 Play Commission from the Contemporary American Theatre Festival for WE ARE PUSSY RIOT, 2015 Lippmann Family "New Frontier" Award, 2015 P73 Fellowship finalist, 2014 Seven Devils Theatre Conference; the 2012 Helen Merrill Distinguished Playwright Award; Yale Playwrights Festival mentor since 2010; a 2011 Edward Albee Foundation Fellow; Tyrone Guthrie Centre repeat resident in Annaghmakerrig, County Monaghan, Ireland; finalist at the Tennessee Williams One-Act Play Festival and the Kerouac Project; Special Jury Award, First Irish 2009 Theatre Festival. She is a member of ASCAP and the Dramatists Guild, and was named one of the Influential Women of 2011 by the Irish Voice. Her work has been funded by the National Endowment of the Arts, The Venturous Theater Fund, the Laurents/Hatcher Foundation and the Andrew W. Mellon Foundation.Plays: WE ARE PUSSY RIOT OR EVERYTHING IS P.R., TERRA FIRMA, VISIBLE FORM FOUR STATES, THE EVA TRILOGY: EDEN, ENTER THE ROAR and NO COAST ROAD, BeEYOND THE PALE, JAMES, NORMAN AND BEATRICE, PAPER TIGERSand a collection of three one-acts entitled New York in June. Visit her website at barbarahammond.com.
Now celebrating its 52nd year of continuous operation, Magic is dedicated to creative risk: we cultivate bold new plays and playwrights to produce incendiary and ideologically robust stories that ask substantive questions about our place in humanity. Magic provides a nurturing yet rigorous artistic home where innovative writers can create a body of work. We believe that developing an evolved artistic vocabulary with the playwright at our side greatly improves a playwright's chances to thrive. By adding voices to the canon, we ensure the vibrancy of the American theatre.
Photo Credit: Annabel Clark
Related Articles View More San Francisco

Stories

Shows