Berkeley Playhouse Celebrates 10 Years of Performances and Community Programming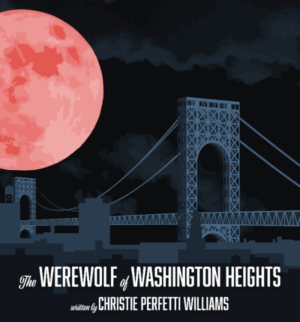 Berkeley Playhouse, the award-winning theater company for all ages, celebrates ten years of innovative and socially relevant performances, outreach initiatives, and youth curriculum through the Conservatory that are as diverse as the community it serves. As the tenth anniversary season kicks off this fall with the East Bay Premiere of the heavenly musical comedy, Sister Act (September 22-October 22, 2017), the leadership team-including founding Artistic Director Elizabeth McKoy, Managing Director Gretchen Feyer,
Producing Artistic Director Kimberly Dooley and Director of Education Rachel Eisner-readies Berkeley Playhouse for the next ten years, ensuring that this vital resource remains accessible to everyone in the community. With its home in the historic Julia Morgan Theater, Berkeley Playhouse will commemorate its anniversary throughout the 2017­-18 season with the regional premiere of the newly revised musical adaptation of Roald Dahl's James and the Giant Peach from the Tony Award-winning duo behind the Broadway smash Dear Evan Hansen, its first staging of the acclaimed American musical Ragtime, and the return of one of the biggest hits in the company's 10-year history, Annie.
Says McKoy: "As a professional actress, director, teaching-artist, and mother of five children, I start
Ed Berkeley
Playhouse to provide an inclusive and inspiring space for children from all backgrounds to explore creativity through theater and storytelling. Musical theater is an ideal outlet to explore self-expression and this environment allows children and families to connect to a unique community, right in their own backyard." She adds, "Many young people who grew up in our conservatory have remained an integral part of our family and continue to feel like this is their artistic home. Through teaching, acting or attending performances, each has carried on the key components of our mission to produce quality musical theater that celebrates our rich, diverse community." In addition to its milestone season of main stage productions, Berkeley Playhouse will celebrate its tenth anniversary with the launch of the Berkeley Playhouse Audience Experience Campaign this fall. With the two-year campaign, funds raised will go directly to bettering audience experience at the
Julia Morgan
Theater. Opened in 1910, the building received landmark status in 1975. Since Berkeley Playhouse moved in, in 2010, they have worked to maintain the integrity of the design while meeting the needs of a growing audience and keeping up-to-date with the technical needs for producing dynamic theater. Last year, Berkeley Playhouse launched an individual and corporate donor program to prime itself for the future campaign that will provide necessary enhancements to the 107-year old theater, which includes an expansion of the theater lobby and raking of the theater to improve sightlines for every audience member. In addition, funds raised will enable Berkeley Playhouse to convert one of the four conservatory studios into a black box theater, providing the company a secondary performance space that can be used for Conservatory productions, workshops of new works, and future teen stage productions and classes. Through these improvements, Berkeley Playhouse will not only enhance the appeal of the organization, but continue to uphold the caliber of its mainstage work and educational programs. Mainstage
Over the past ten years, Berkeley Playhouse has presented 34 mainstage productions, with another five in the upcoming 2017-18 season. Starting with Seussical The Musical during the inaugural season, Berkeley Playhouse's audience has exponentially grown over the past ten years, seeing more than 35,000 patrons walk through the doors of the historic
Julia Morgan
Theater each year. Continually raising the bar for the quality of theater they create and present, Berkeley Playhouse shattered box office records with their recent productions of Disney's Beauty and the Beast and Billy Elliot the Musical-both presented during Berkeley Playhouse's 2016-17 season. Since 2007, Berkeley Playhouse has set the standard for representing the Bay Area's beautifully diverse community in its performances, through intentional multi-cultural casting and gender equity on stage. Longtime Berkeley Playhouse director and current Producing Artistic Director Kimberly Dooley says, "Equity, inclusion and acceptance have been at the forefront of Berkeley Playhouse's core values since day one. With so many diverse families attending our performances, it's important that our young audience members see their whole community reflected back to them up on our stage." The Conservatory
The Berkeley Playhouse Conservatory is a result of McKoy's desire to provide a professional and supportive space for youths to learn and experience theater. What began in her living room with only 15 students has turned into the core and multifaceted element of Berkeley Playhouse. Serving more than 1,200 students from pre-K through 12th grade each year, the Conservatory gives students the opportunity to learn a variety of curriculum-from Broadway dancing and singing to audition technique-taught by a passionate staff of professional teaching artists from all over the Bay Area, led by Director of Education Rachel Eisner. Directed and designed by local theater professionals, Berkeley Playhouse's YouthStage-comprised of KidStage and TeenStage-gives young actors, singers, and dancers the opportunity to participate in 12 annual fully-produced productions throughout the year. Over the course of the rehearsal process, young company members develop their individual craft and learn to thrive collectively as part of an ensemble, all while building a polished final show, presented on the
Julia Morgan
Theater stage with a live band. New Works
Berkeley Playhouse has committed itself to the development of new musicals for the entire family. Since 2007, the company has nurtured six original musicals, including the world premieres of Bridges (2016) and Jon Tracy's Born and Raised (2011). In its tenth anniversary season, Berkeley Playhouse will also present a first-look concert of the new musical, Alice, which is currently in development and slated to debut during the 2018-19 season. An additional planned world premiere next season includes Berkeley Playhouse's commission of Robin Hood for its YouthStage, which will star a female in the role of Robin. Previous YouthStage new works include Return to Planet Z (2012) and Bravado (2011). "Berkeley Playhouse has a distinguished history in the development of new works," says McKoy. "Enlisting some of the top talent in the world of musical theatre, we've been able to broach important and timely topics that affect our community and our nation. Core to our mission, we are able to attract and retain new audiences in the Bay Area by creating new musical theater stories." Community Outreach
The "Pay What You Can" program at Berkeley Playhouse has existed since 2011, making the arts accessible to all community members, regardless of their ability to pay for a full price ticket. Made possible through the funding efforts of Berkeley Playhouse's Spotlight programs and contributions by season pass holders, the attendance at these performances has doubled over the past two years. For the tenth anniversary season, Berkeley Playhouse has expanded the "Pay What You Can" nights to twice per production, making a total of 3,000 seats available for low-income community members. Last season also launched the Student Matinee program, providing 680 students access to a mainstage performance with their classmates through subsidized ticket costs. In addition, Berkeley Playhouse grants money to schools in need to help cover part of transportation costs through bus subsidies. Continuing its dedication to the community, Berkeley Playhouse also offers scholarships to in-need youths to attend Conservatory classes and camps. Through these scholarships, providing more than $20,000 per year, hundreds of students have been able to experience the arts alongside their peers.