2nd Annual Star-Studded Mammoth Film Festival Unveils Shorts & Episodics In First Round Of Official Selections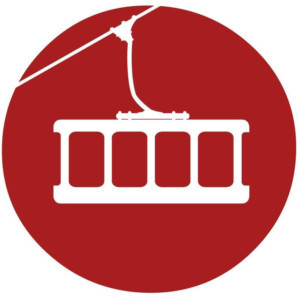 Announcing today the first round of Official Selections in Shorts and Episodics category for the upcoming 2nd Annual Mammoth Film Festival. Last year's inaugural festival drew headlines for being "the biggest first year film festival ever organized" and this year's lineup and events aim to repeat and expand the momentum. The festival is expanding to 5 days and taking place February 7-11, 2019 in The Town of Mammoth Lakes, CA. The festival's slate of World Premieres include feature films, short films, indie episodics, VR, and a wide variety of documentaries. Additional projects will be announced in the coming weeks, and MammothFF is excited to align itself with other great film festivals like HollyShorts and SeriesFest in year two of the festival.
Indie Episodics include: The Cross Over: The Story of Laurence Moses Bryant a series co-produced with LeBron James' Production Company starring Lamorne Morris, Maverick Carter, Darian Michael Garey, and J. Mallory McCree. Star-studded MammothFF Shorts include Carte Blanche from Director Eva Dolezalova starring Dylan Sprouse, Jack Kilmer, Suki Waterhouse, Johnny Whitworth, and Ali Fazal, Broken Ground from Director Carlson Young, Daddy's Playground Directed by Mitch deQuilettes and starring Francesca Eastwood.
Indie Episodics
The Cross Over: The Story of Laurence Moses Bryant
Director: Steve Waite
Cast: Lamorne Morris, Maverick Carter, Darian Michael Garey, J. Mallory McCree.
After 20 years of not getting his just due for crossing LeBron James over on a playground in Akron - Laurence Moses Bryant hires a camera crew to document the controversy surrounding the highly disputed event. Written by Dominic Cooper.
Everyone is Doing Great
Director: James Lafferty
Cast: Matthew Atkinson, Deborah Baker Jr., Josh Berger, Stephen Colletti, Alexandra Park
Seth and Jeremy enjoyed relative success from 'Eternal', a hit television vampire drama. Five years after their show has ended, they lean on each other as they struggle to reclaim their previous level of success and relevance, awkwardly navigating the perils of life and love amidst a humorously painful coming of age.
Unspeakable
Director: Milena Govich
Cast: Laura Vandervoort, Jeff Kober, Laura Allen
A young woman averts authorities by claiming to be a girl who went missing 15 years ago.
Halfway There
Director: Nick Morton and Rick Rosenthal
Cast: Matthew Lillard, Blythe Danner, Sarah Shahi
Created by Nick Morton and Rick Rosenthal, "Halfway There" stars Matthew Lillard as a sober addict running a rehabilitation facility, and Blythe Danner as his alcoholic mother whom he is forced to treat.
Beautiful Mess
Director: Ashley Joyce, Sherra Lasley
Cast: Carrie Barrett, Ashley Joyce, Brian Colbert Kennedy, Chris Redd
Aster and Sara are a mess. Their brand new enabling friendship allows them to navigate through the lonely playground of LA as they unhealthily deal with failing long term relationship goals.
Round 1 Short Film Official Selections Mammoth Film Festival:
Shorts
Carte Blanche
Director: Eva Dolezalova
Cast: Dylan Sprouse, Jack Kilmer, Suki Waterhouse, Johnny Whitworth, Ali Fazal, Cornelia Guest, Jordan Barrett, Maya Henry, Jessica Heller, Jeremie Laheurte, Max Madsen, Gregory Itzin
Gideon Blake is a young actor suddenly launched into stardom as the lead in the most anticipated Hollywood franchise. Attending a high-profile function, he comes across a mysterious man from his past, which begins his downward spiral as he is pushed to the brink of his sanity. Produced by Andrea Chung, James Yi, Max Goldfarb, Ryan Lewis Tunick.
Keep Your Mouth Shut
Director: Dan Roe
Cast: Brett Davern, Laraine Newman, Megan Rosati
Aaron is left with no choice but to accept a deal: never tell anyone what he saw, or die.
Killer Black
Director: James Berry
Cast: Will Britton
A reclusive author gets an unexpected knock on his door...
The Reckoning of Darkness
Director: Christopher Kulikowski
Cast: Paul Fox, Drew Gallagher, Brett Gipson
The SOLE SURVIVOR of a shipwreck washes ashore on an island at the extreme north of the British Isles.
Broken Ground
Director: Carlson Young
Cast: Carlson Young, Erika Cimino, Zena Grey, Robert Axelrod
Margaret has been plagued with dreams of a strange world since she was a little girl. After a mysterious man with a map visits her one night, she decides to give in to the incessant calls of The Blazing World...
Hell to Pay
Director: Charles Whitcher
Cast: Tom Sizemore, Billy Wirth
Action packed supernatural-noir-thriller written by Jonathan Butler.
Daddy's Playground
Director: Mitch deQuilettes
Cast: Francesca Eastwood, Boni Mata, Mav Viola, Kayla Marcus
Desensitized by their virtual millennial existence, Rose and Teddy are driven to sugar dating in order to gain wealth and access.
The Dishwasher
Director: Jordan Jacinto
Cast: Sean Burgos, Mariana Flores, J. Carlos
Inspired by true events, a young family is thrown into upheaval after receiving a note from the local cartel in Puerto Penasco, Mexico.
SWORN
Director: Wesley Quinn
Cast: Chase Kuker, Ryan D. Wood, Chase McKendry, Ashley Newbrough, Jessica Rizo, Ramsey Krull
When Jarl Vallon, King of Fendholm, falls in battle, Captain Andin Marr and five elite Sworn warriors must unite the peoples of Nath.
Two Balloons
Director: Mark C. Smith
Animation
Two adventurous lemurs navigate their dirigibles halfway around the world to a place where happenstance and fate threaten to disrupt their reunion.
Mammoth Film Festival is the passion project of Filmmaker Tanner Beard. Festival founders are Beard, Tomik Mansoori, and Theo Dumont. Categories include U.S. Narrative feature films, U.S. Documentary feature films, International Narrative Feature Films, Action Sports, Virtual Reality, and Short Films and Indie Episodics.. The full festival lineup will be unveiled in the coming weeks. Beard states: "I've picked one thing up from attending film festivals all over the world, ranging from the most humble to the largest and most prestigious, and they all have one thing in common. They all celebrate the magic of creation on screen - with those who make stories, love stories, and admire the craft. To bring some of the elements of what some of my favorite festivals have meant to me to a town like Mammoth Lakes for a second consecutive year and what it has to offer in destination, style, content and quality will be sure to make Mammoth Film Festival: Take 2 one not to miss."
For advance tickets and ALL ACCESS passes for the Mammoth Film Festival, please visit: https://www.mammothfilmfestival.org/
Related Articles View More San Francisco

Stories

Shows
More Hot Stories For You