Photo Flash: The Old Globe's 2015 Gala, CLUB 3515, Raises Funds in Balboa Park
Over 300 guests attended The Old Globe's 2015 Gala, "Club 3515," celebrating the Globe's 80th Anniversary, on July 25 on the Globe's historic campus in Balboa Park. When final proceeds and expenses are tallied, the net proceeds from this black-tie event will benefit the theatre's artistic and educational activities. Scroll down for photos from the event!
Pamela Cesak, Jo Ann Kilty, and Vicki Zeiger served as Co-Chairs for the Globe Gala, and lead underwriters for the evening were Audrey Geisel, Darlene Marcos Shiley, and Vicki and Carl Zeiger, with Conrad Prebys and Debra Turner, Karen and Donald Cohn, Pamela and Jerry Cesak, Sheryl and Harvey White, Jo Ann Kilty, and Karen and Stuart Tanz, among other donors, making significant gifts.
"On behalf of the Board of Directors, I want to thank everyone who helped make this year's Gala such a success," said Board Chair Elaine Bennett Darwin. "Hundreds of wonderful donors and staff members came together to support this great theatre, and we are incredibly grateful for all of their dedication. I would especially like to thank our Co-Chairs-Pam Cesak, Jo Ann Kilty, and Vicki Zeiger-for tirelessly spearheading this beautiful event. Catching up over cocktails, Carmen Cusack's electrifying performance, dinner and dancing under the stars-it was another Globe Gala for the history books!"
Guests were welcomed by the Gala Co-Chairs, along with Artistic Director Barry Edelstein and Managing Director Michael G. Murphy, and mingled on the plaza's grand entrance as the summer sun set over Balboa Park. Gala guests entered the Old Globe Theatre, part of the Conrad Prebys Theatre Center, for an exclusive concert on the Donald and Darlene Shiley Stage by Carmen Cusack, known to Globe audiences for her lead role in the world premiere production of Bright Star. Accompanied by John Boswell, her set included musical theatre gems such as "Music That Makes Me Dance" from Funny Girl and "Here I Am" from Dirty Rotten Scoundrels, which world premiere at The Old Globe in 2004 before its Tony Award-winning run on Broadway. In addition to pop classics "Cheek to Cheek" and "Bridge Over Trouble Waters," Cusack also reprised her showstopping number from Bright Star, "Way Back in the Day," as well as a song that was cut from the show during previews, "I Have You." She capped the performance with a sneak peak of two songs from Michael John LaChiusa and Sybille Pearson's new musical Rain, which will premiere at The Old Globe in March 2016, directed by Barry Edelstein.
After the performance, guests exited the theatre directly onto Copley Plaza, which was transformed into a 1930s supper club. Beautiful white and silver linens were adorned with shining silverware and gleaming glass plateware arranged around centerpieces featuring white calla lilies and orchids, designed by premiere décor specialist Kathy Wright and Co. Beautiful gifts generously provided by Neiman Marcus graced the silver chairs as guests arrived to their seats.
The sumptuous dinner, catered by Giuseppe's Fine Catering, began with Local Heirloom Tomato Panzanella, followed by entrées of Pan Seared and Roasted Alaskan Cod, Slow and Low Braised Beef Short Ribs, and Roasted and Stuffed Eggplant with Local Squash Provençal. The decadent meal ended with Limoncello Panna Cotta, Summer Cherry Jubilee, and Pistachio Brittle. The dinner was complemented with a selection of wines, including NV Duval-Leroy Brut Vertus Champagne from France; Jackson Estates Chardonnay from Santa Maria Valley, Central Coast in California; and Cabernet Sauvignon from Kiona in Washington. If that weren't enough, Caffe Arcidiacono offered freshly brewed espresso, cappuccino, and other coffee delights, and a sweets table was laden with 100 pounds of assorted See's chocolates (with special take-home treats bags, of course).
Gala guests then danced into the night to the swing music of the Cab Calloway Orchestra directed by Cab's grandson, Christopher Callaway Brooks on the Copley Plaza dance floor, surrounded by walls of hedges adorned with oversized framed Art Deco posters by famed artist Tamara Lempicka, and video projections of her work wrapped the theatres and the California Tower, designed by CleverCo's Trevor Norton, Special Events Audio Services, and EventaVision. Late-night partygoers finished off the night dancing to the tunes of DJ Toby Russell.
Prior to the concert, a quick paddle raise was led by Mark Drilling of Stokes Auction Group. As Gala guests continued their generosity, additional donations were raised to guarantee support of the Globe's wonderful productions and community outreach programs.
Prior to the Gala and throughout the evening, Gala supporters were given the opportunity to contribute towards Globe Experiences, which provide exclusive access to backstage happenings at the Globe as well as unique experiences created specifically for this year's event. Some of the Globe Experiences on offer were walk-on roles in the Globe's annual production of Dr. Seuss' How the Grinch Stole Christmas!; an onstage catered dinner for 30; opportunities to host underprivileged children to a day at The Grinch; a chance to sit in on a rehearsal led by Artistic Director Barry Edelstein; and backstage tours with Managing Director Michael G. Murphy. Many Globe Experiences are still available to the general public on the Globe's website.
Photo Credit: Douglas Gates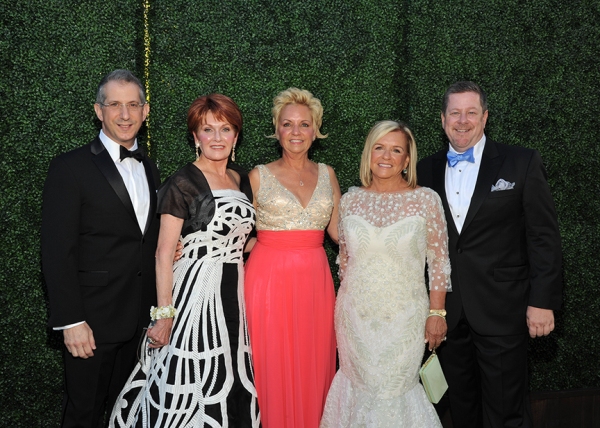 Artistic Director Barry Edelstein, Gala Co-Chairs Jo Ann Kilty, Pam Cesak, and Vicki Zeiger, and Managing Director Michael G. Murphy

The Old Globe's 2015 Gala, Saturday, July 25 on the Globe's history campus in Balboa Park.

Gala Co-Chairs Jo Ann Kilty, Pam Cesak, and Vicki Zeiger

Globe Board Chair Elaine Bennett Darwin and Managing Director Michael G. Murphy

Cab Calloway Orchestra, directed by Cab's grandson Christopher Callaway Brooks, performs at The Old Globe's 2015 Gala.

Harvey White, Gala performer Carmen Cusack, and Artistic Director Barry Edelstein

Karen and Donald Cohn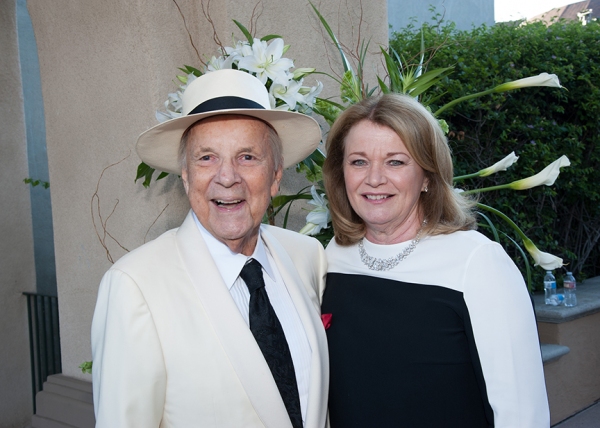 Conrad Prebys and Debra Turner

Sheryl and Harvey White and Karen Cohn

Robert and Nina Doede

Sheila and Jeff Lipinsky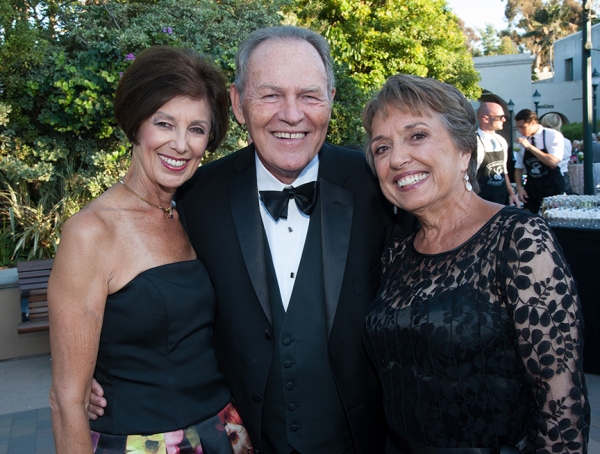 Ann Davies and Hal and Pam Fuson
Related Articles View More San Diego

Stories

Shows
More Hot Stories For You