Photo Flash: Old Globe Presents DEATH OF A SALESMAN
DEATH OF A SALESMAN by Arthur Miller and directed by Pam MacKinnon runs Jan. 22 - Feb. 27, 2011 at the Sheryl and Harvey White Theatre
TICKETS: $29-67Winner of both the Pulitzer Prize and the Tony Award for Best Play, Death of a Salesman is an unflinching examination of the American Dream that is as relevant today as the day it was written.
Jeffrey DeMun
n ("The Walking Dead") stars as Willy Loman.CREATIVE TEAM:
Marion Williams
(Scenic Design), Mathew J. LeFebvre (Costume Design),
Rui Rita
(Lighting Design),
Jeremy
J. Lee
(Sound Design) and Lavinia Henley (Stage Manager).CAST: Jor
Dan Baker
(The Woman),
Jeffrey DeMun
n (Willy Loman),
Ben Diskant
(Bernard), Jesse Jensen (Stanley),
Robin Moseley
(Linda),
Tyler Pierce
(Happy),
John Procaccino
(Charley), Deborah Radloff (Jenny, Letta),
Lucas Caleb Rooney
(Biff),
Ryman Sneed
(Miss Forsythe),
Adrian Sparks
(Uncle Ben) and Jonathan Spivey (Howard Wagner, 2nd Waiter).INSIGHT SEMINAR
Monday, Jan. 24 at 7:00 p.m.
Seminar series features a panel of artists from the current show. Reception at 6:30 p.m. FREE POST-SHOW FORUMS
Tuesdays, Feb. 8 and 15 and Wednesday, Feb. 23
Discuss the play with members of the cast following the performance. FREETHANK GLOBE IT'S FRIDAY
Fridays, Jan. 28 and Feb. 4 at 6:30 p.m. $20
Friday pre-show bash includes wine, martinis, appetizers, dessert and live music. (Show sold separately.)OUT AT THE GLOBE
Thursday, Feb. 24 at 6:30 p.m. $20
An evening for LGBT theater lovers with a hosted wine and martini bar, appetizers and door prizes. (Show sold separately.)BOX OFFICE WINDOW HOURS: Noon to final curtain Tuesday through Sunday.
American Express
, Discover, MasterCard and VISA accepted. (619) 23-GLOBE [234-5623]LOCATION:
The Old Globe
is located in San Diego's Balboa Park at 1363 Old Globe Way. Free parking is available throughout the park. Valet parking is also available ($10). For parking information visit www.BalboaPark.org.
Photo credit: Henry DiRocco.


Jonathan Spivey and Jeffrey DeMunn

Adrian Sparks and Jeffrey DeMunn

Lucas Caleb Rooney, Tyler Pierce and Jeffrey DeMunn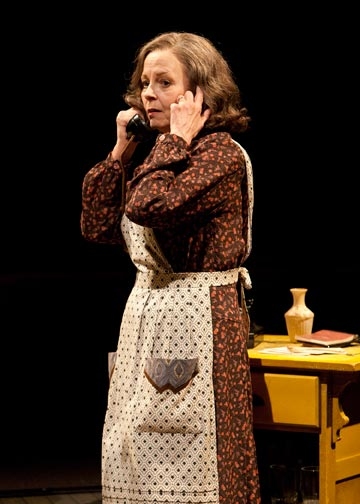 Robin Moseley

Lucas Caleb Rooney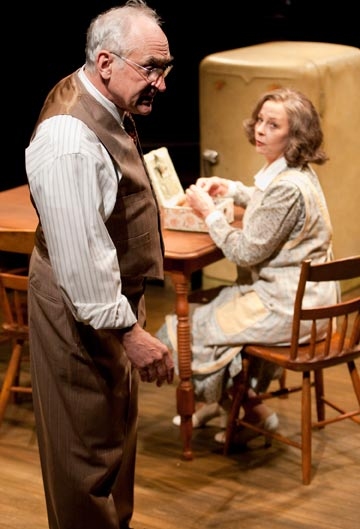 Jeffrey DeMunn and Robin Moseley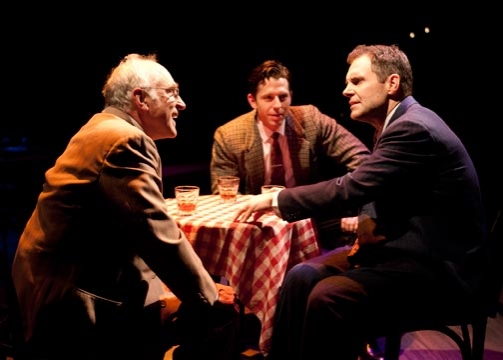 Jeffrey DeMunn, Tyler Pierce and Lucas Caleb Rooney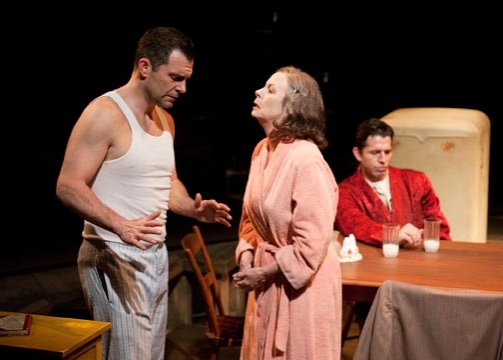 Lucas Caleb Rooney, Robin Moseley and Tyler Pierce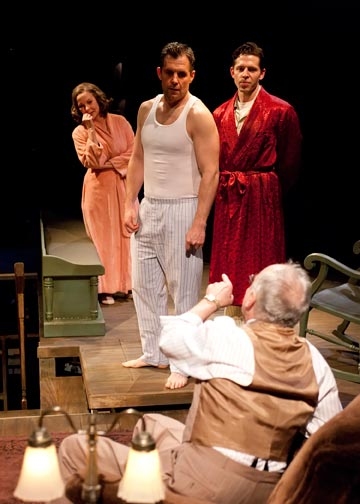 (clockwise from top left) Robin Moseley, Lucas Caleb Rooney, Tyler Pierce and Jeffrey DeMunn

Lucas Caleb Rooney and Tyler Pierce