Photo Flash: James Sutorius Joins The Cast Of THE PRICE
The Old Globe is pleased to announce the addition of James Sutorius (Who's Afraid of Virginia Woolf, Lincolnesque) to cast of The Price by Arthur Miller, directed by Richard Seer (All My Sons), to run in the Globe's Arena Stage at the San Diego Museum of Art's James S. Copley Auditorium.
May 9 – June 14. James will be replacing John Prosky in the role of "Walter Franz." Mr. Prosky will be leaving the cast due to personal reasons.
The complete cast of The Price includes Emmy nominated actor Dominic Chianese, (Uncle Junior on the acclaimed HBO series, The Sopranos) as "Gregory Soloman", Leisa Mather as "Esther Franz," Andy Prosky as "Victor Franz" and James Sutorius as "Walter Franz."
Spisto commented, "We are sorry that John Prosky will not be working on The Price, but we are pleased that Andy Prosky has decided to continue with the project, along with veteran actor Dominic Chianese, the wonderful James Sutorius and Leisa Mather."
The Old Globe's "Classics Up Close" series, on our second-stage, continues with this deeply moving
drama by Pulitzer Prize-winner© Arthur Miller (All My Sons, Death Of A Salesman). The Price tells the story of two brothers who reunite, after sixteen years, to sell off the remains of their family's possessions. Along with the old furniture are memories of choices the two brothers made when their father's fortunes crumbled. One gave up his education and became a policeman to support his ailing father, the other left his family and went on to become a successful doctor. As they try to arrive at a price with an eccentric antiques dealer, they are forced to settle up in more ways than one as each man reexamines his life and uncovers family secrets.
The internationally-acclaimed, Tony Award® -winning Old Globe is one of the most renowned regional theatres in the country and has stood as San Diego's flagship arts institution for 72 years. The Old Globe produces a year-round season of 15 plays and musicals on its three stages, including its highly-regarded Shakespeare festival. The Globe has become a gathering place for leading theatre artists from around the world, such as Tom Stoppard, Daniel Sullivan and Chita Rivera, among many others. Numerous Broadway-bound premieres and revivals, such as Dirty Rotten Scoundrels, The Full Monty and Damn Yankees, have been developed at The Old Globe and have gone on to enjoy highly successful runs in New York and at regional theatres across the country.
Photos by Craig Schwartz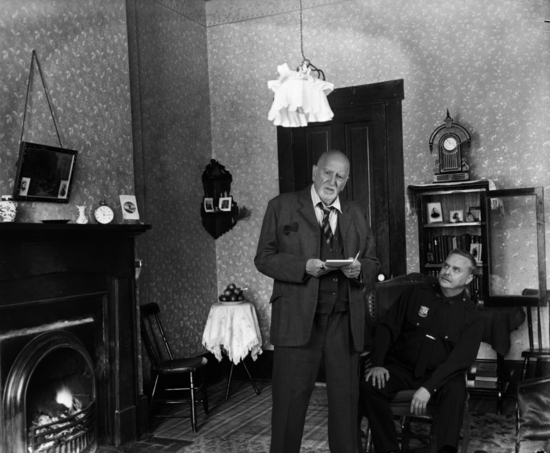 Dominic Chianese and Andy Prosky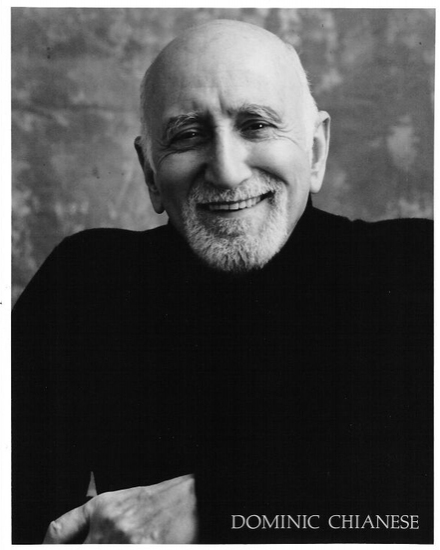 Dominic Chianese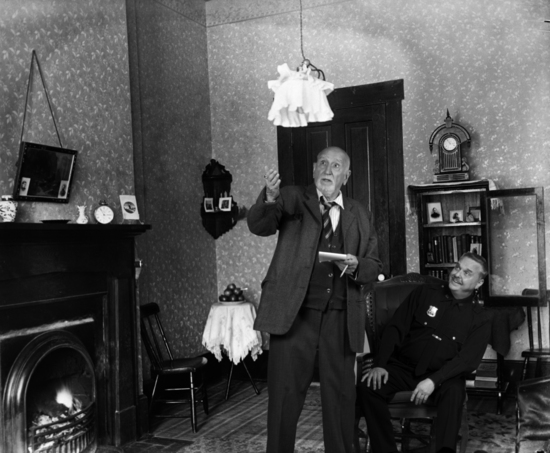 Dominic Chianese and Andy Prosky