Photo Flash: First Look at Globe For All's Free Touring Production of TWELFTH NIGHT
Globe for All presents free professional Shakespeare to diverse, multigenerational audiences in locations around San Diego County, with a cast of nine professional actors and four production staff members. Over the past three years, Globe for All has performed in military bases, homeless shelters, centers for the elderly, correctional facilities, recreation centers, libraries, and other community venues for nearly 4,800 audience members, many seeing theatre-and Shakespeare-for the first time.
Globe for All helps make theatre matter to audiences who, for whatever reason, do not have the opportunity to enjoy regular access to the professional performing arts. With production values scaled to non-theatrical venues such as gymnasiums, cafeterias, and multipurpose rooms, the tour gives audiences an intimate, up-close, and visceral experience of live performance and fosters a shared sense of community between performer and spectator. For some, the Globe for All Tour is their first experience seeing a piece of live theatre, and for others, it is an exciting return to the art form. In addition to providing the community with free access to professional performances of Shakespeare, Globe for All enriches the theatre experience by offering free workshops and other activities. This model of theatrical engagement has grown very popular across the country, and our tours are used as exemplars by many other theatre companies.
Globe for All is supported in part through gifts from Elaine and Dave Darwin and Silvija and Brian Devine, with additional support from Maggie Acosta and Larry Shushan, Stuart Foreman, Holmlund Family Fund at the Rancho Santa Fe Foundation, The Kenneth T. and Eileen L. Norris Foundation, Sanderson Family Foundation, Torrey Pines Bank, Michael T. Turner and Suzanne Poet Turner in loving memory of James Whitfield Poet, The City of Chula Vista Performing and Visual Arts Grant, and the County of San Diego. Financial support for The Old Globe is provided by The City of San Diego.
Photo credit: Jim Cox


Amara James Aja and Jennifer Paredes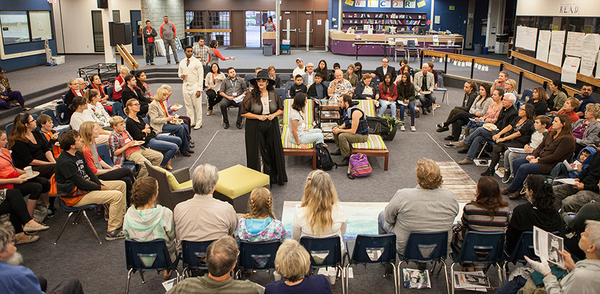 Amara James Aja, Amanda Arbues, Jennifer Paredes, and Kevin Hafso Koppman

Kevin Hafso Koppman, Suzelle Palacios, Amara James Aja, and Mike Sears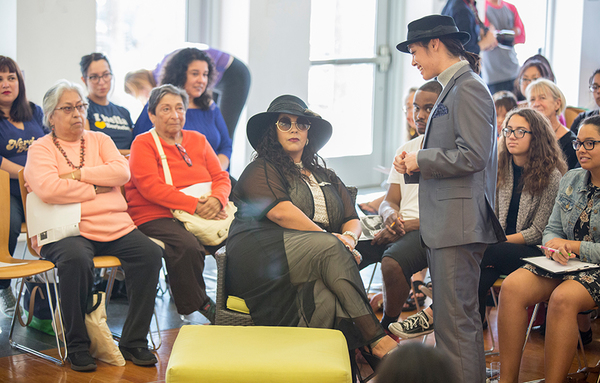 Amanda Arbues and Jennifer Paredes

The cast of Globe for All's production of William Shakespeare's Twelfth Night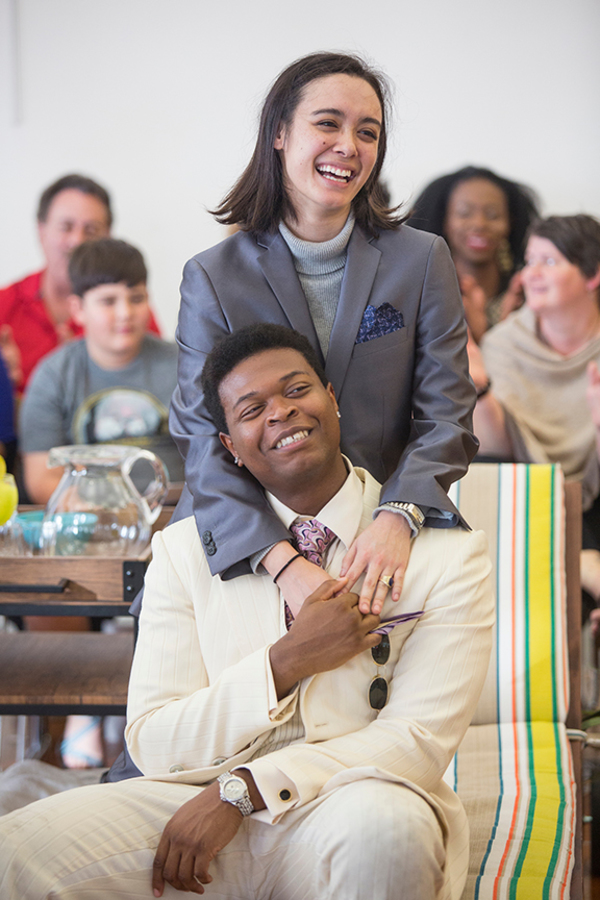 Amara James Aja and Jennifer Paredes

Ajinkya Desai, Mike Sear, and Kevin Hafso Koppman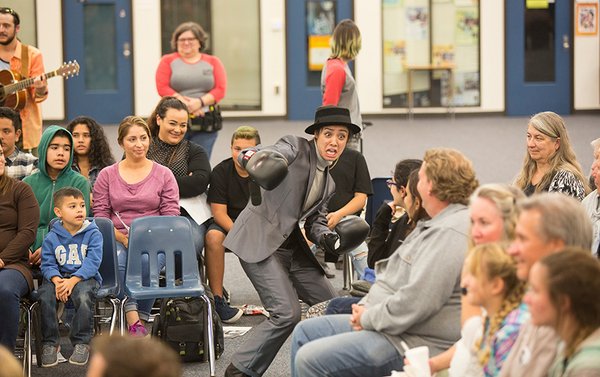 Jennifer Paredes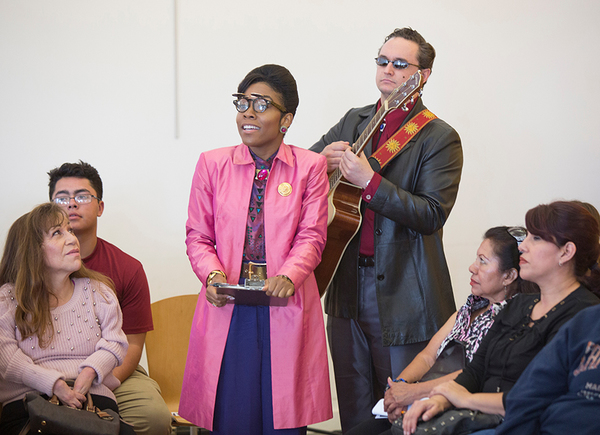 Christina Okolo and Lorenzo Landini

Suzelle Palacios and Amanda Arbues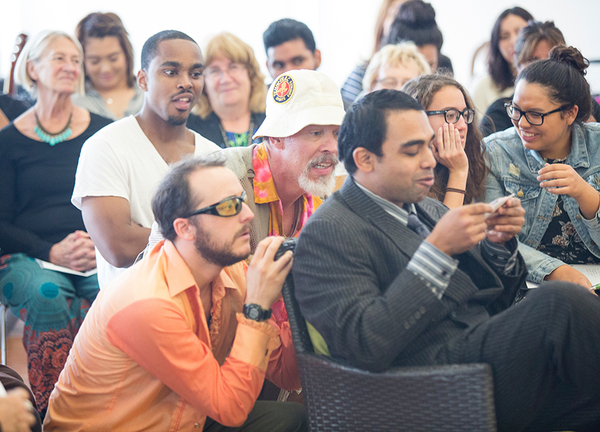 Kevin Hafso Koppman, Mike Sears, and Ajinkya Desai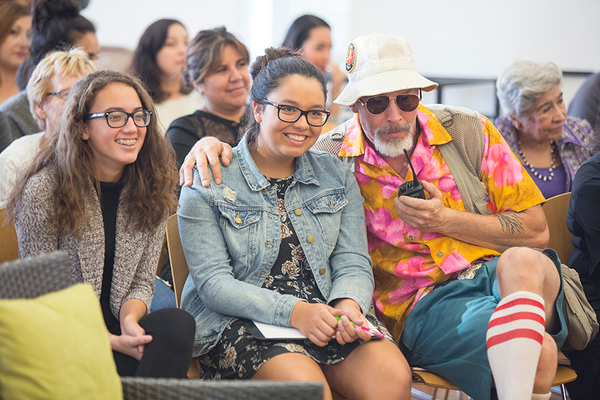 Mike Sears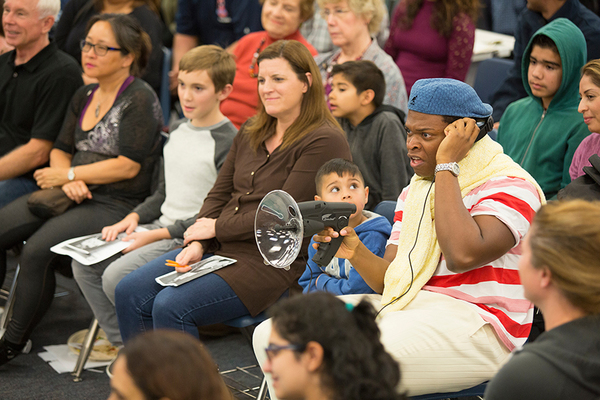 Amara James Aja

Ajinkya Desai